When George Michael and Andrew Ridgeley opened up about life after Wham! in early interview
12 July 2023, 15:38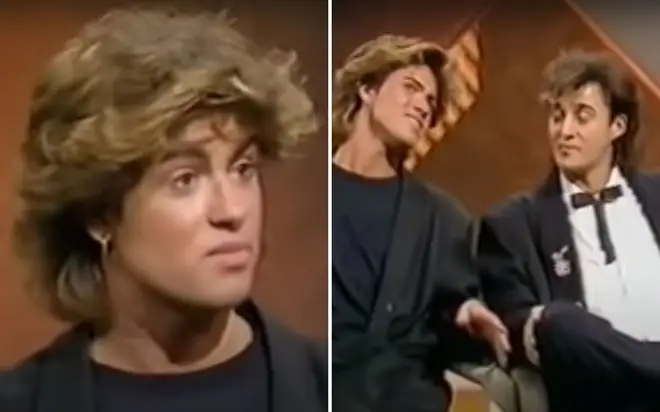 They were a great pop group, and even greater friends.
George Michael and Andrew Ridgeley dominated pop music during their time in Wham! from 1981 to 1986, both at home and further afield.
With the release of the recent Netflix documentary simply titled, Wham!, the spotlight is firmly back on the boys from Bushey, Hertfordshire.
Both George and Andrew embraced the spotlight back in the 1980s, with a string of hits like 'Wake Me Up Before You Go-Go' and 'Everything She Wants', which transformed them into international superstars.
But with that level of fame and publicity, questions will always arise about their relationship behind the scenes.
Of course, George and Andrew were best friends since their childhoods and that didn't change, even when they eventually decided to call it quits.
Though even as early as 1984, when they began to achieve serious global success, they were already being asked about their future together.
With their song 'Careless Whisper' being credited as a George Michael solo song despite the two writing it together (and it appearing on their 1984 breakthrough album Make It Big) the rumour mill went into overdrive.
It was becoming known that George strived to have a more serious career in music than merely a teen idol, and in a 1984 interview with Terry Wogan, the television presenter made his intentions clear when asking the boys what their future was beyond Wham!.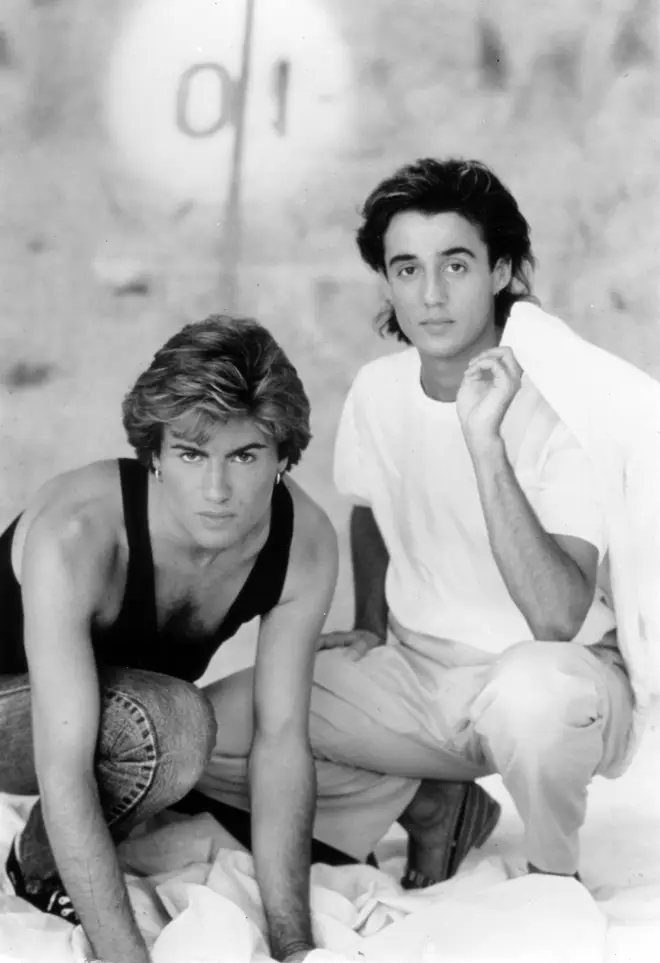 "What are you going to do when it stops?" Wogan asks George and Andrew directly as they sat together, making no qualms about cutting to the chase.
"Hopefully I'd retire with grace, or do something with grace," Andrew cheerily responds before Wogan jokes: "Nice girl Grace" to make him blush as the audience laughs.
"But won't that be hard if you've enjoyed the extrovert behaviour, if you've enjoyed the adulation?" referring to the hysteria both George and Andrew had to deal with.
George, as erudite and composed as he ever was during interviews throughout his career, says: "I think actually that there's a general misconception which will pass over the next ten or fifteen years - I mean, if the music industry lasts that long."
"I think the new wave of groups that are screamed at and are made a lot of fuss about in the papers, there is a basic different between us and the screams of ten years ago."
"It seems to be the beginning of every decade you get 'the screamers'. This decade there's been ourselves and three or four other groups."
"But this time," George continued, "they seem to be writing for themselves with very few exceptions," pointing to the fact that they were genuine musicians and not simply there to appease the pop music machine.
"You're basically a lot more in control of your situation than the Bay City Rollers in the early 1970s, or David Cassidy, or The Osmonds who were being written for. And when they became too old for their fans the songwriters drop them like hot bricks."
"The artists themselves weren't in control of their destinies, whereas a lot of the new ones are. So it's actually going to be interesting to see how long everybody lasts."
George was clearly indicating there was a huge difference between Wham! and their pop predecessors, suggesting that he'd be happy to stay in the pop duo with Andrew for much longer.
Though he did drop a hint that even as early as 1984, he and Andrew were already discussing their future beyond Wham!.
"After this we can go into other things obviously, if we get bored..." to which Andrew jokes: "I'm going to bed after this!"
But Terry tried to cut through George's reply by posing the question to Andrew: "Are you jealous of his solo success?" whilst pointing at George.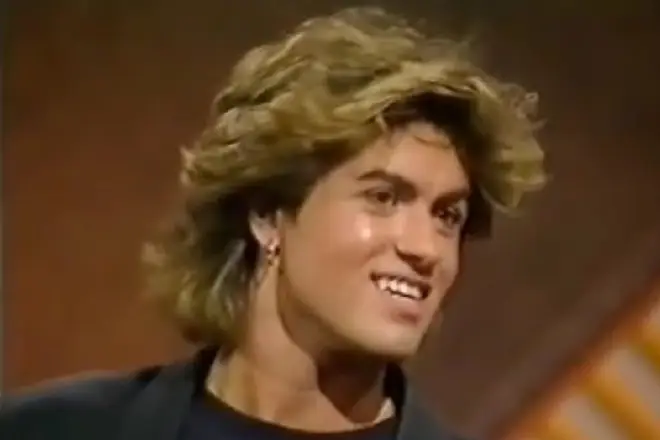 "Don't mention the solo success!" George whispered as he leaned forward to Terry, making light of the media coverage of a potential split.
"Actually we did write the record together," Andrew confirms before George adds: "We wrote it together years ago."
Earlier in the interview, Wogan asks the pair: "Obviously you're happy with the success and obviously smitten with the enormous change in your life, but are you happy with being famous?"
George replies calmly: "I think everything is relative. For every high, there is a low."
Being a teen idol wasn't necessarily what George aspired to be, being chased and screamed at on every street corner and not being able to live his life, which is why eventually Wham! came to an end in 1986.
But Andrew respected George's decision to move forward with his career, and they remained close friends until George's tragic passing in 2016.