Brian May reflects on Freddie Mercury tribute concert 31 years later: "Moment I'll take to my grave"
27 April 2023, 11:19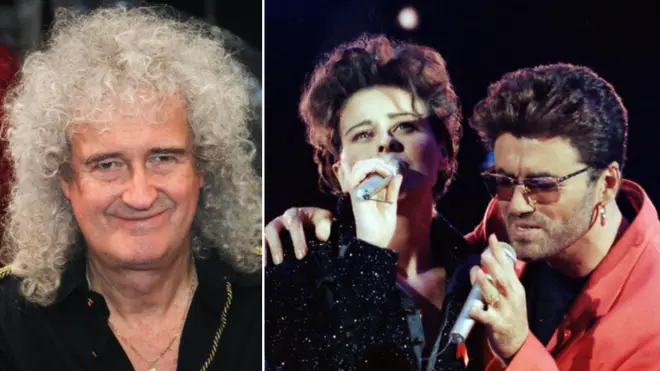 Sir Brian May has marked the 31st anniversary of the groundbreaking Wembley concert with a series of social media tributes.
The Freddie Mercury Tribute Concert was one of the most-watched events of its time and was broadcast live on TV and Radio to 76 countries worldwide.
The concert on April 20, 1992 saw a veritable who's who is British rock perform at Wembley stadium in front of a jam-packed crowd of 72,000.
Highlights on the night included George Michael and Queen performing 'Someone To Love' – with the singer later revealing he was singing the song to his partner in the audience who was dying of AIDS.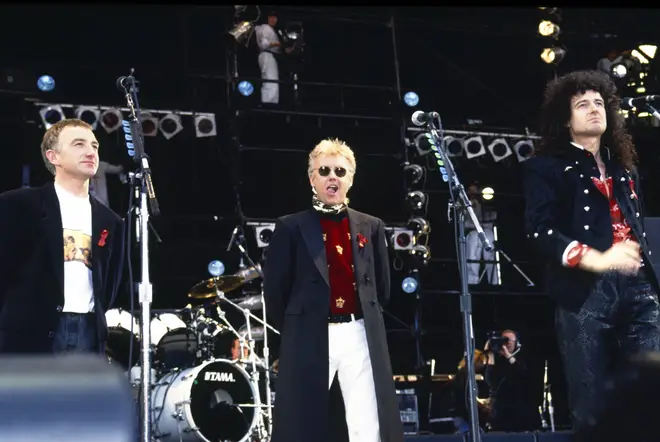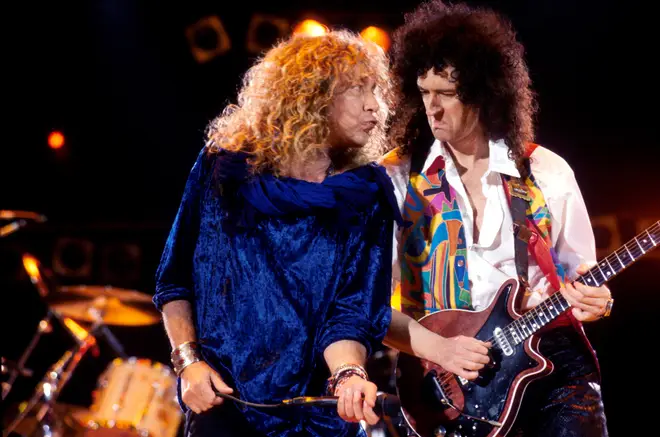 Other stand-out performances included David Bowie and Annie Lennox singing 'Under Pressure' and Queen, Elton John and Axl Rose giving a stunning rendition of 'Bohemian Rhapsody'.
To mark the concert's 31st anniversary, Sir Brian May uploaded a series of Instagram posts in tribute to the event, where he previously revealed the moment of the concert 'he'll take to his grave'.
Posting a video of his making a speech at the beginning of the concert, the Queen star wrote: "Memories …. of another 20th April. It was 1992 … at the beautiful original Wembley Stadium. For Freddie. Where does the time go …. Bri."
In the clip from 1992, Brian May says to the audience: "We're here tonight to celebrate the life and work and dreams of one Freddie Mercury. We're going to give him the biggest send-off in history."
In another post, Brian uploaded a beautiful illustration of his Queen bandmates from the official tribute concert merchandise.
The guitarist, 73, simply captioned it: "Bittersweet Memories of our Freddie Mercury Memorial Concert."
Brian May previously revealed one of his favourite memories from the tribute concert in a social post he uploaded to his Instagram page in 2020.
Uploading a video of him watching The Freddie Mercury Tribute Concert at home, the Queen star recalls one of his greatest moments from the show.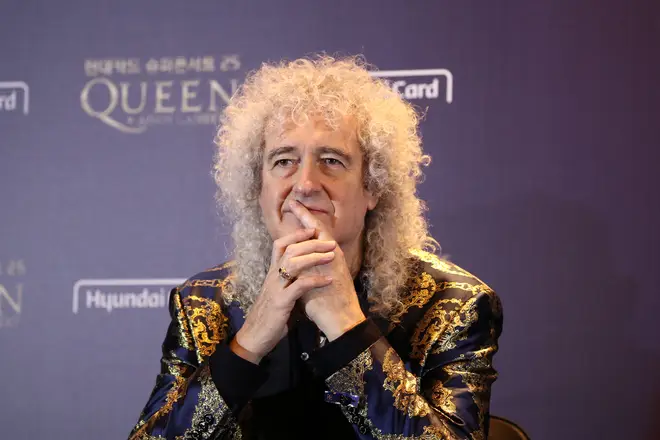 "A moment to take to my grave!! Axl Rose explodes on to our Wembley Stadium stage in 1992. Paying tribute to Freddie. —— Bri," he said, with an accompanying shot of Axl Rose singing 'Bohemian Rhapsody'.
At the time, Sir Brian said: "I'm watching our Freddie Mercury Tribute Concert - so strange for so many reasons. Already so long ago now - we look so young - and all those lovely performers with us…many of them now gone to the place where Freddie went before.
"And of course we were only just beginning to get used to the fact that Freddie would no longer be able to do this wonderful thing with us any more. Of course, it felt like he was with us on this amazing night."