Sir Brian May believes Freddie Mercury would've been 'honoured long ago' if he were still alive
20 March 2023, 15:30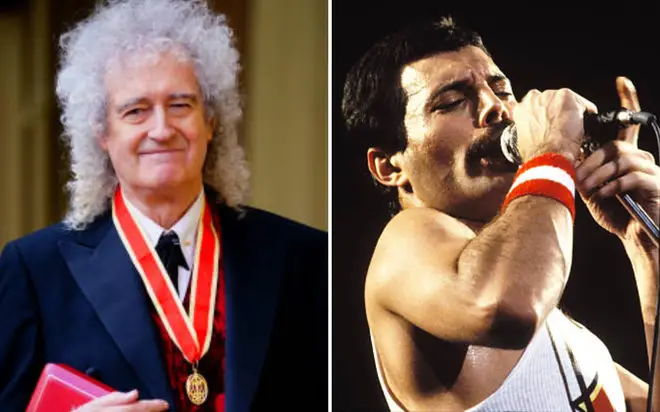 Arise Sir Brian May.
For many Queen fans - that of the rock group and not Her Majesty Queen Elizabeth II, of course - a knighthood has been a long time coming.
There's been an irrefutable connection between the monarchy and fifth best-selling rock band of all time. And not just because of the name.
This week, guitar god Brian May was finally knighted after being revealed as one of New Years Honours List at the tail end of 2022.
And it was perhaps quite fitting that it was King Charles III to bestow Brian with the knighthood, given the pair's connection over the years in regards to their animal rights activism.
Aside from his activism, the 75-year old guitar slinger was a logical choice to be honoured, given his services to rock music and having performed at two Jubilee concerts for the late Queen, playing the national anthem on the roof of Buckingham Palace over two decades ago which he maintains was a career highlight.
But even though it was Brian being honoured, he still had bandmate, dear friend, and rock legend Freddie Mercury in his thoughts.
As an integral part of Queen's astronomical success over the years, Brian believes Freddie would've been "honoured long ago" had he still been alive.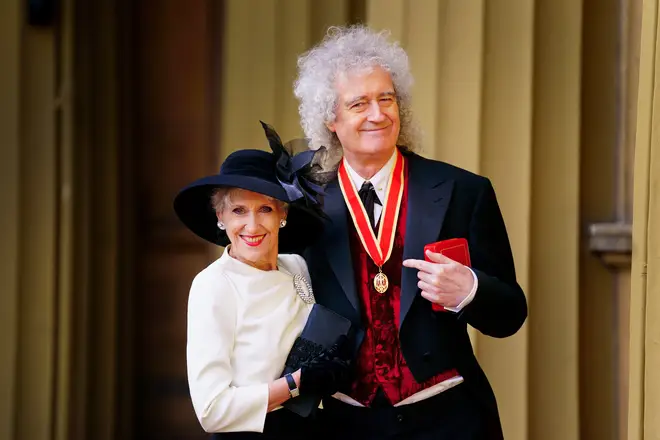 Beaming with pride after the new monarch dubbed him a knight of the realm while he was down on one knee, Brian joked with Charles about their creaky knees.
They're only a year apart in age and despite having led very different lifestyles, they can bond over old age taking its toll on the joints.
Speaking to 5 News after the ceremony, Brian gushed about the honour saying he had "something of a friendship" with King Charles given their concerns over animal rights.
He went on to say he has "enormous respect" for His Majesty, who he described as "a very humane man".
Brian was then asked about what Freddie, who died 32 years ago, would've thought of seeing his fellow Queen bandmate being knighted:
"Freddie would love it. I think if he'd been around he would have been honoured long ago and very rightly so."
"So we're left here and have to deal with the honours ourselves I suppose. But Freddie is always with us."
Brian goes on to talk about the connection they still share with Freddie, even though he has been gone for over thirty years.
"We carry him with us in everything we do and he's a very precious person, a very precious spirit. And, of course, everything that we created is still going on right now."
"Freddie would love it, if he'd been around he would have been honoured long ago"

Queen guitarist Sir Brian May remembers his friend and late frontman Freddie Mercury as he is awarded a knighthood by the King at Buckingham Palace.#5News pic.twitter.com/CSIwc68o69

— Channel 5 News (@5_News) March 14, 2023
In a typical vocal stance about animal rights, Brian went on to use the honour as an opportunity to heighten awareness about the key issues.
Posting a video of him receiving a knighthood on his Instagram, he also wrote: "I'm actually amazed at the coverage my knighthood got, globally."
"I'm hoping it will mean that more people will listen to me when I pitch in against Government handling of the remains of Blood Sports" he went on to say.
Brian has been passionately fighting against badger culling and various other forms of wildlife being hunted in Britain, which is partially the reason for his knighthood.
But it's always warming to hear that he feels Freddie's presence so strongly, even now.