Brian May stuns We Will Rock You audience with surprise 'Bohemian Rhapsody' performance
7 June 2023, 14:16 | Updated: 16 June 2023, 13:37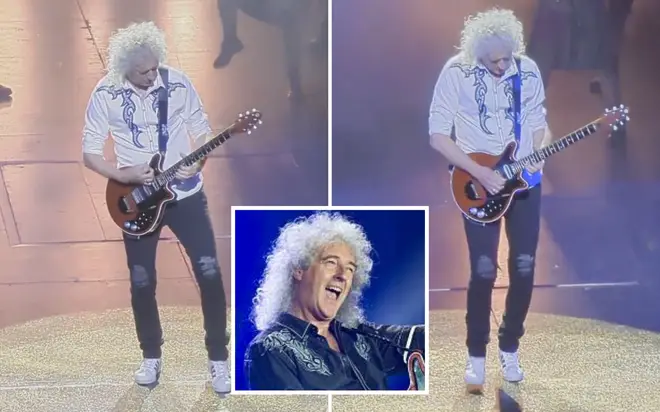 We Will Rock You is back with a bang.
It's been nearly a decade since the musical, named after Queen's triumphant classic 'We Will Rock You' closed at the Dominion Theatre in London's West End.
Fast forward to 2023 nine years on, and the epic show has been revived for a 12-week run at the London Coliseum.
What makes this new re-imagining of the Queen musical extra special, is that the production's writer Ben Elton will star in the show for the very first time.
We Will Rock You returns for its gala premiere on Wednesday 7th June 2023, but there have been previews of the show in the run up to its official return.
And as expected, legendary Queen guitarist Brian May has attended a handful of the previews and has even overseen the installation of a new Freddie Mercury statue in honour of the rock icon.
This has now become a tradition for Brian now however, is making a surprise cameo at the end of the show.
Ahead of We Will Rock You's official premiere, he's done exactly that, stunning the audience in attendance by appearing for the solo to 'Bohemian Rhapsody'.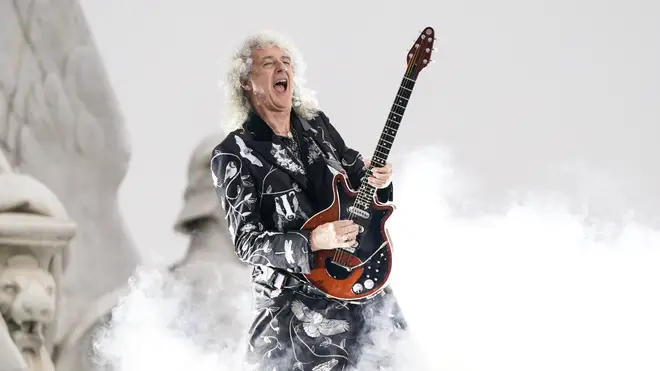 Making good on his tradition, Brian was revealed on stage by a platform which lifted him from below, before shredding to the iconic guitar riff.
Fans were left gobsmacked by the guitar-slingers appearance, who joined the entire cast at the show's climax.
Having been in attendance for the musical's first preview the weekend before, Brian took to his Instagram profile to share his excitement at the show's epic return.
Sir Brian wrote in the caption: "It was a magnificent first preview tonight of WE WILL ROCK YOU the Rock Theatrical, reborn in the Coliseum Theatre and bristling with new energy."
"Congratulations to the entire Company - what an incredible response !!!!"
During the show's initial run across twelve years from 2002 to 2014, a gold statue of Freddie Mercury furnished the entrance to Tottenham Court Road tube station.
Now that We Will Rock You is back and bigger than ever, a new statue has been revealed of the unparalleled Queen frontman.
Brian shared the news on his Instagram once again, and was clearly overly excited about the prospect of seeing Freddie in all his golden glory once more.
Sharing a post of the hefty statue being lifted out of a huge white van, Sir Brian captioned the image saying: "How exciting is this ?"
"Brand new FREDDIE Statue arriving to be installed in London's Coliseum Theatre - ready for the grand new opening next week !!! We Will Rock You - It's a promise ! Bri."
After the show's initial run came to an end, the old statue of Freddie made its way to Roger Taylor's garden at the Queen drummer's country house.
There might have to be space for another one once the musical's 12-week stint comes to an end.