Robbie Williams turned down offer to be Queen's frontman before Adam Lambert
21 June 2020, 17:58 | Updated: 26 January 2021, 17:15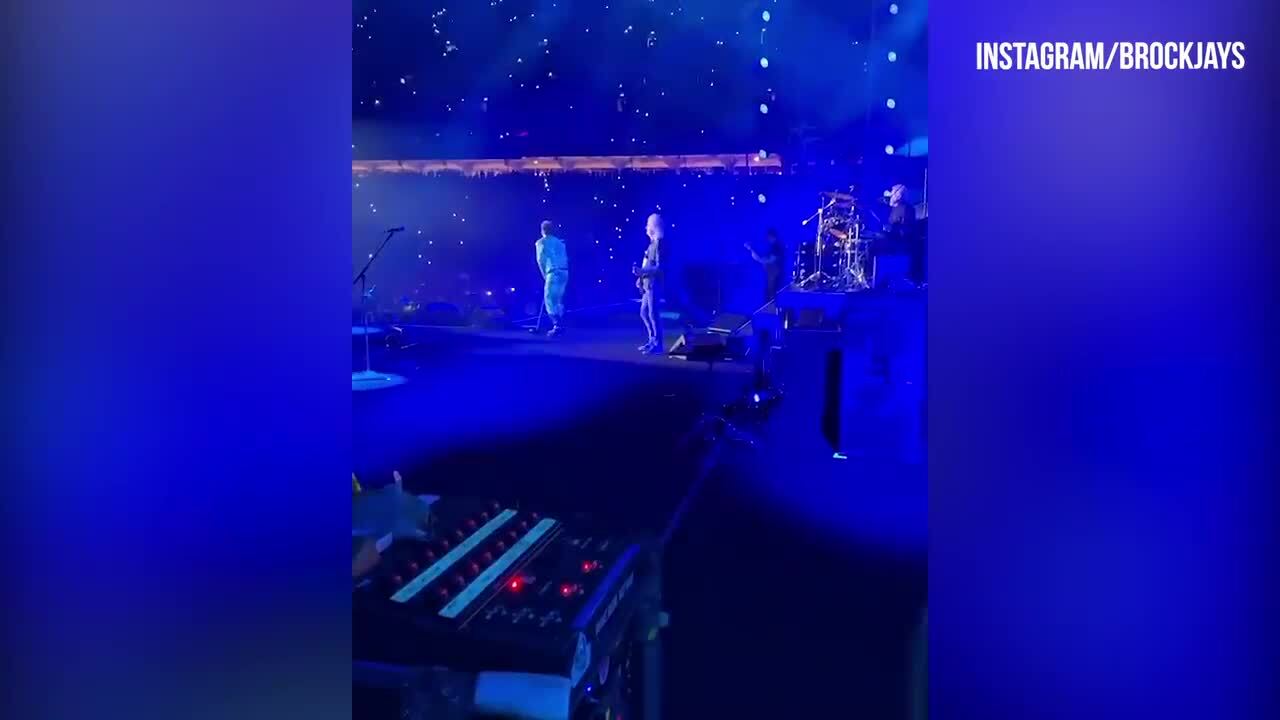 Queen and Adam Lambert re-enact Band's iconic Live Aid set at Austraila Wildfire Concert
Robbie Williams has opened up about the fact that he could have replaced Freddie Mercury as Queen's frontman in the early 2000s, but turned it down.
Queen's Brian May and Roger Taylor have toured over the last decade with American singer Adam Lambert as frontman, with Free's Paul Rodgers also having a stint in the mid-2000s.
However, Robbie has revealed that May and Taylor wanted to tour with him after impressing them with a one-off collaboration in 2001.
Robbie teamed up with Queen for a new version of 'We Are the Champions' for the movie A Knight's Tale starring Heath Ledger.
The Take That star said his "low self-esteem" prevented him from following on from Freddie Mercury as the band's lead singer.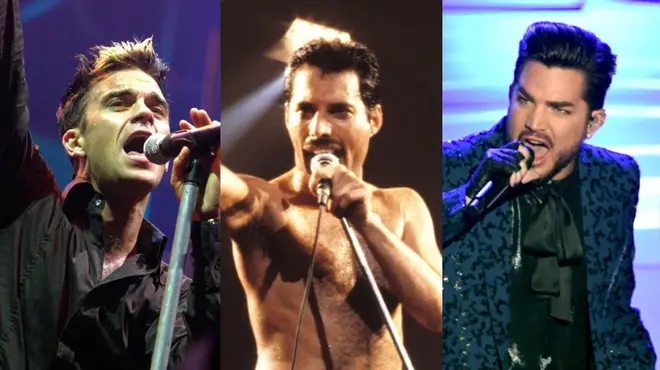 Robbie Williams + Queen - We are the champions
"Even though I'm very confident here on the microphone, I have very low self-esteem," he told SiriusXM.
"And I just thought I'd save them the audacity of me even trying to step on a stage and be the same echelon as Freddie Mercury. He, to me, is angelic. He's godlike. It was just too scary."
He added: "I was doing stadiums myself at the time. I didn't want to have to split it three ways, but that's another story."
Robbie also praised Adam Lambert's "incredible" voice.
"Adam Lambert – if he wasn't such a lovely person, which he is – I would just be terrified of him because of his pure talent. His voice is absolutely incredible," he said.
"And he's an incredible performer, and a lovely person to boot. I'm really pleased when I meet people that I'm just overawed by their talent – he gives me a talent hard-on – and they're nice."
"It's much better than meeting people that give you a talent hard-on and they're arseholes. You're just like, 'Oh, I hate everything you've done now."
Queen and Adam Lambert recently performed the band's iconic Live Aid set at a fundraising gig for Australia's bushfire crisis.