How does Sting manage to keep in incredible shape in his 70s? Police singer reveals all
27 June 2023, 14:54
Sting has told us about the shape of his heart.
But admirers of The Police and their former heartthrob frontman Sting are more concerned about the shape of his physique no doubt.
When Elton John was wowing 120,000 revellers at Glastonbury Festival, on the same night Sting was doing the same at a concert in Scarborough, but with his ageless appearance.
On the 2nd of October in 2023, Gordon Sumner aka Sting will turn 72, and people can't quite believe it.
Performing on the UK homeland leg of his current worldwide My Songs tour, the 'Fields Of Gold' songwriter's legions of British fans were as mesmerised with Sting's age-defying image as much as they were his music.
Some of the silver fox's methods have already become public knowledge over the years (you know what we're talking about), but let's look into how Sting keeps in such fantastic shape:
Diet
As with most fitness fanatics, a meticulously healthy diet is the key factor to a slender physique.
Sting credits his excellent physical shape to his macrobiotic diet which consists of vegetables and grains - with little meat, dairy, and sugar - avoiding processed foods which are rife with preservatives and toxins.
When the rocker and his wife Trudie Styler moved their family to Wiltshire in the early 1990s, they became self-sufficient by growing their own organic vegetables, keeping free-range chickens and trout, and bee hives for honey.
To maintain a holistic diet on the road, Sting reportedly takes a personal chef along with him.
In Trudie's 1999 book, The Lake House Cookbook, she wrote: "I decided that I would only be satisfied if I knew exactly what we were putting on our plates," being eco-logically conscious of the food they eat saying "we treat our own bodies is by extension the way we treat the planet."
The couple aren't always militant about their consumption habits, however, as Sting will indulge in the finer things:
"I drink alcohol. I don't smoke anything legal. I drink coffee. I like chocolate and ice cream. But apart from that I'm really healthy," he admitted in an interview with The Guardian in 2003.
Yoga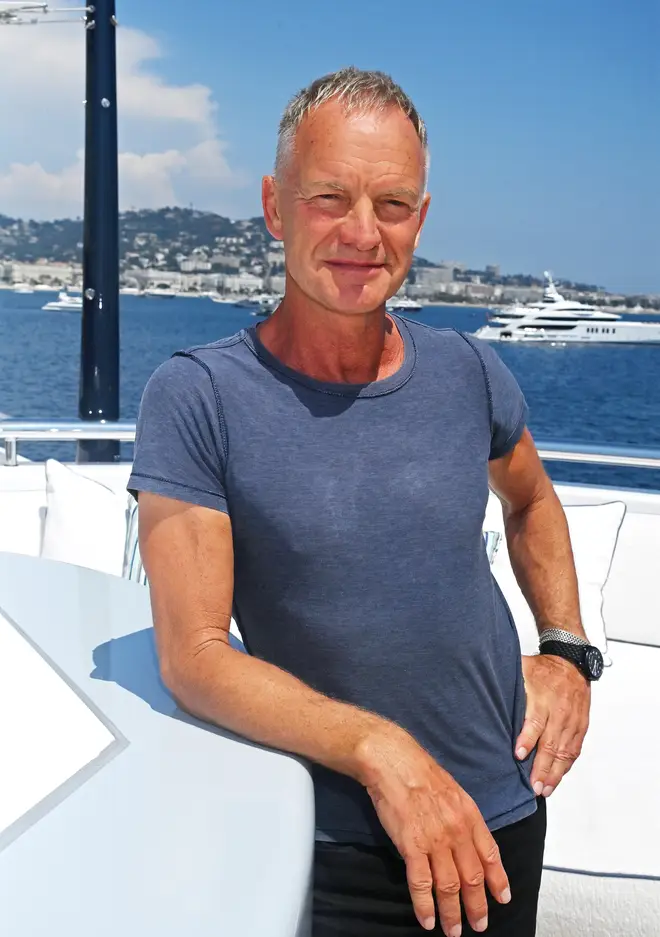 Sting was an early adopter of Eastern health methods - at least that was visible to mainstream audiences during the 1980s - and was often derided for jumping on faux spiritualism as a fad before yoga became more commonplace in the UK.
But his love and avid dedication to practising yoga have kept him in superb shape, having been practising for more than three decades.
After dabbling with numerous fitness regimes to keep himself fit and flexible, it was yoga that he eventually settled on, although he only discovered it in his late thirties:
"I have been through various fitness regimes before, you know. I used to run about five miles a day and I did aerobics for a while," he said in an interview with his long-time yoga instructor, Danny Paradise.
"I always stayed fit because I'm a performer and all of those things help me to perform. But it wasn't until I met Danny Paradise, who became my mentor in Yoga, that I started the practice which I feel I will stay with for the rest of my life."
After the 'Englishman in New York' singer turned the ripe age of 60, he revealed the effect that yoga had had on elongating his career as a performer to Energy Times:
"I perform on stage in much the same way I did when I was in my 20s or teens, and I'm doing it just as efficiently."
"Two decades of yoga has given me two extra decades of this career. I wouldn't be able to do it if I was out of shape," he added.
It's not just yoga alone that keeps Sting in peak physical condition - he also swims frequently, walks every day, and crams in stomach crunches to maintain those washboard abs, sharing videos of him doing so with his many social media followers.
Sex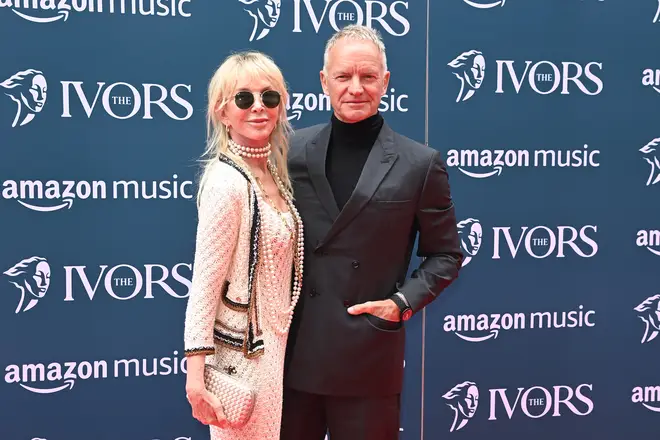 You've probably heard the rumours about Sting and Trudie's sexual customs, supposedly practising tantric sex to keep their romance alive.
After a throwaway comment about the ancient Indian practice which merges sexuality with spirituality in a mid-90s interview, the subject has followed the artist ever since.
Reports of the couple's steamy seven-hour sex sessions would often become the first question asked by interviewers, with Sting frequently scoffing at the notion.
During a 2003 interview with The Guardian, he clarified the practice is about "the journey", adding that "it's not f***ing for eight hours."
Sting and Trudie have been an item since 1982, and married a decade later in 1992. They share four children and believe sex is a crucial element to a successful marriage, and helps nurture a deeper relationship.
He likened the sexual practice to maintaining prolonged eye contact with your partner, or giving them a massage, as it's about different ways of connecting.
Sting was asked again about tantric sex in a 2014 interview, where he expressed: "The idea of tantric sex is a spiritual act."
"I don't know any purer and better way of expressing a love for another individual than sharing that wonderful, I call it, 'sacrament.'"
"I would stand by it. Not seven hours, but the idea. Seven hours includes a movie and dinner," he joked.