Gary Barlow and Jason Donovan's beautiful and long-lasting friendship revealed
11 September 2023, 13:58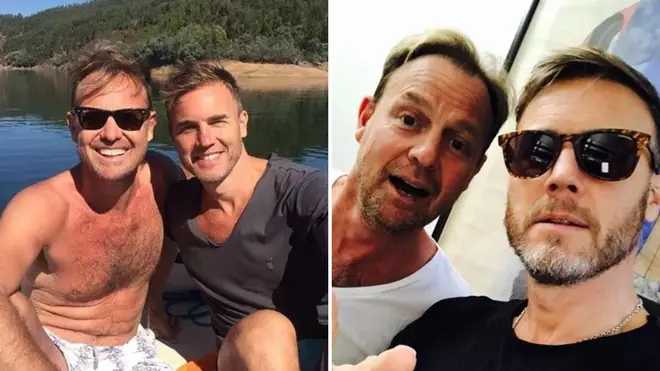 Gary Barlow and Jason Donovan's careers started a few years apart, but it would take a couple of decades before they felt a strong bond.
Jason Donovan became a TV heartthrob after starring in the Australian soap Neighbours in the mid-80s, he soon became a popstar with massive hits in the UK including 'Too Many Broken Hearts' and 'Especially for You' with Kylie Minogue.
A few years later, Gary Barlow took on the pop world as part of Take That, aka the UK's most successful boyband since The Beatles.
Both men would go on to have career highs and lows over the next couple of decades, as well as their own personal struggles and demons that they battled through.
By the 2010s, they had both forged successful careers once more, with Gary's solo career and a reunited Take That continuing to sell out arenas, and Jason's TV and theatre appearances increasing.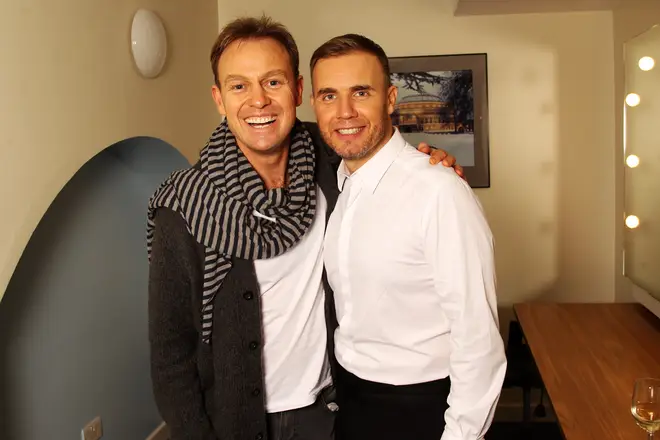 In recent years, Gary and Jason have formed a strong friendship that has led to both their families spending time together.
Gary and Jason are both married and have three children each. Their wives, Dawn Barlow and Angela Malloch, are also friends and have founded a firm selling ethically sourced gifts for boys, called Mobs London.
In 2019, Gary posted a message of love to Jason on his Facebook page, writing: "I'm lucky enough to have a few very close friends and I'd definitely count Jason as one of them. He's one of my newer acquaintances. We've been mates for about 10 years.
"There's no one more real and down to earth than this fella. He often tells me what I don't want to hear. Sometimes he's even as funny as me (not often) Sometimes his impressions are as good as mine (again, not often).
"We have a banter similar to the TT boys. Horribly honest and cutting. There's not many people you'd let speak to you this way but it's great when it's in good taste.
"He's a wonderful friend. Always there to listen. Always first to help. He's also an amazing father and husband to a fantastic family that we all love."
The pair have also teamed up for a number of performances over the years. In 2011, Jason surprised fans at Gary's gig at the Royal Albert Hall, performing 'Too Many Broken Hearts'.
Jason Donovan and Gary Barlow - Too Many Broken Hearts @ Royal Albert Hall, London 06.12.2011
During 2020's lockdown, Jason and Gary also performed a duet of the song as part of Gary's long-running Crooner Sessions:
Too Many Broken Hearts ft Jason Donovan | The Crooner Sessions #12 | Gary Barlow
Writing in his autobiography A Better Me, Gary also spoke about his love for Jason and his family. He wrote: "Our favourite holidays are when we go away with Jason and Ange Donovan. Our kids all went to school together, they're all the same age and they get on great.
"Jason and I made friends at the gates back in the noughties while we were on the school run - him on his skateboard, me in the Range Rover. We went to France with them after Progress and I got myself ready for The X Factor live shows.
"Together, Jason and I become an act. The girls sit and talk about us right in our faces, our harshest critics. They're like the two old dudes in the Muppets, up in the royal box, passing comment, most on how immature we are."
Barlow and Donovan are not only pop icons, but also loyal friends who share a musical bond that transcends time and distance. They have shown that friendship can last through fame and fortune, and that music can bring people together.