Bruce Willis' daughter Tallulah opens up on actor's dementia: 'I knew something was wrong for a long time'
7 June 2023, 13:11 | Updated: 16 June 2023, 13:27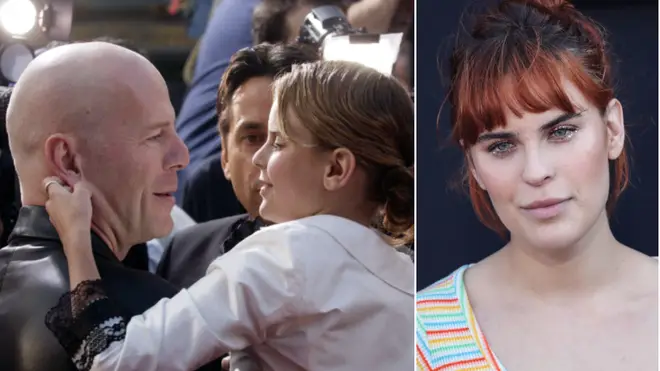 Bruce Willis's daughter has spoken of her dad's diagnosis and revealed she could tell something was wrong 'for a long time'.
Tallulah Willis has opened up about her father's dementia in an emotional essay for Vogue magazine.
Bruce Willis' daughter, 29, has given details on her family's life since the Die Hard actor was diagnosed with frontotemporal dementia in early 2023.
The legendary actor was previously diagnosed with aphasia - a condition which causes difficulties with speech - in 2022.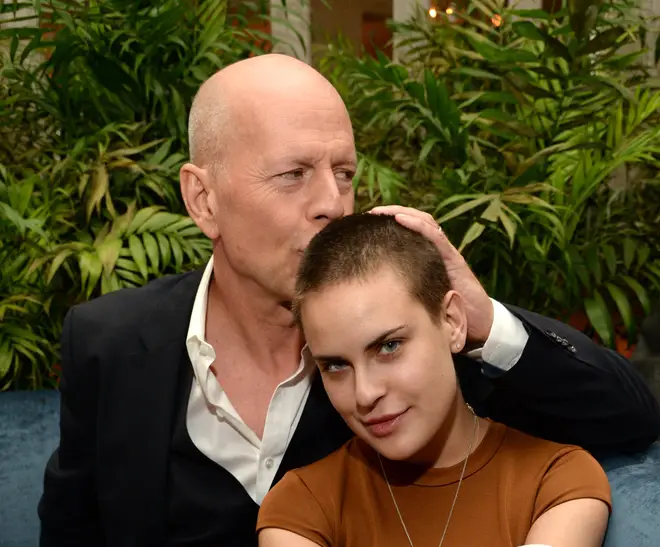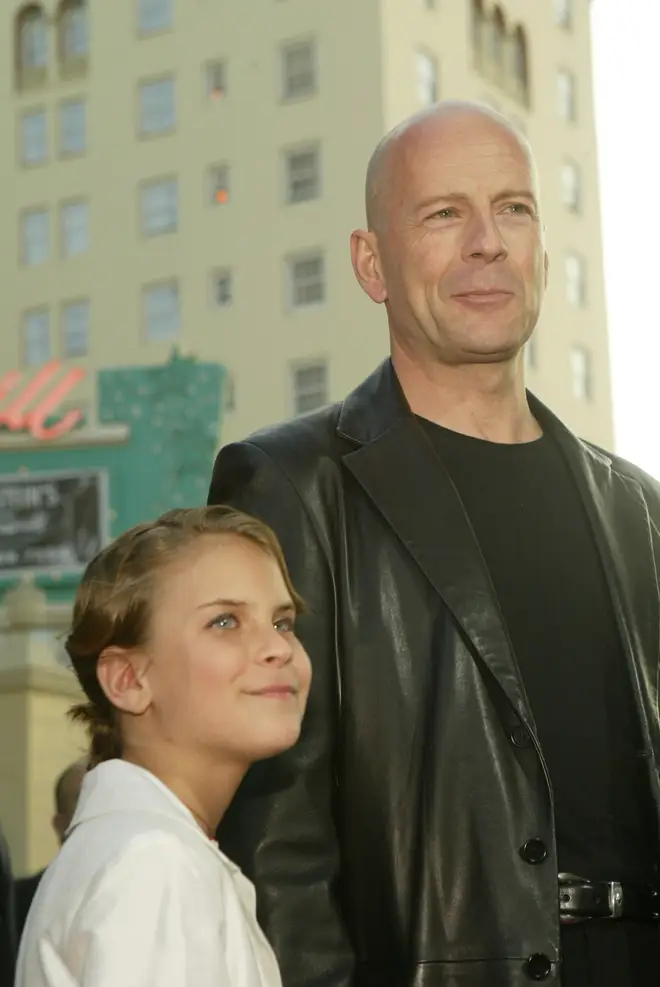 However the condition has progressed, and Bruce was given a more specific diagnosis earlier this year.
"I've known that something was wrong for a long time," Tallulah wrote about her famous father's health.
"It started out with a kind of vague unresponsiveness, which the family chalked up to Hollywood hearing loss: 'Speak up! Die Hard messed with Dad's ears.'" she said.
"Later that unresponsiveness broadened, and I sometimes took it personally. He had had two babies with my stepmother, Emma Heming Willis, and I thought he'd lost interest in me."
Tallulah went on to give an insight into Bruce's day-to-day life and how he is still so central to their family life.
"I have every voicemail from him saved on a hard drive. I find that I'm trying to document, to build a record for the day when he isn't there to remind me of him and of us.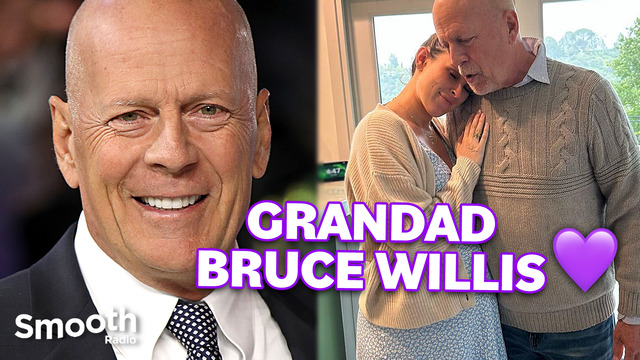 Bruce Willis becomes a grandfather for FIRST time amid dementia battle
"These days, my dad can be reliably found on the first floor of the house, somewhere in the big open plan of the kitchen-dining-living room, or in his office. Thankfully, dementia has not affected his mobility," Tallulah wrote.
"That office has always been a kind of window into what he's most interested in at any given moment. Recently I found a scrap of paper there on which he had written, simply, 'Michael Jordan.' I wish I knew what he was thinking."
Speaking about how her father's health is declining, Tallulah was thankful that he still recognises family.
"He still knows who I am and lights up when I enter the room.... I keep flipping between the present and the past when I talk about Bruce: he is, he was, he is, he was. That's because I have hopes for my father that I'm so reluctant to let go of."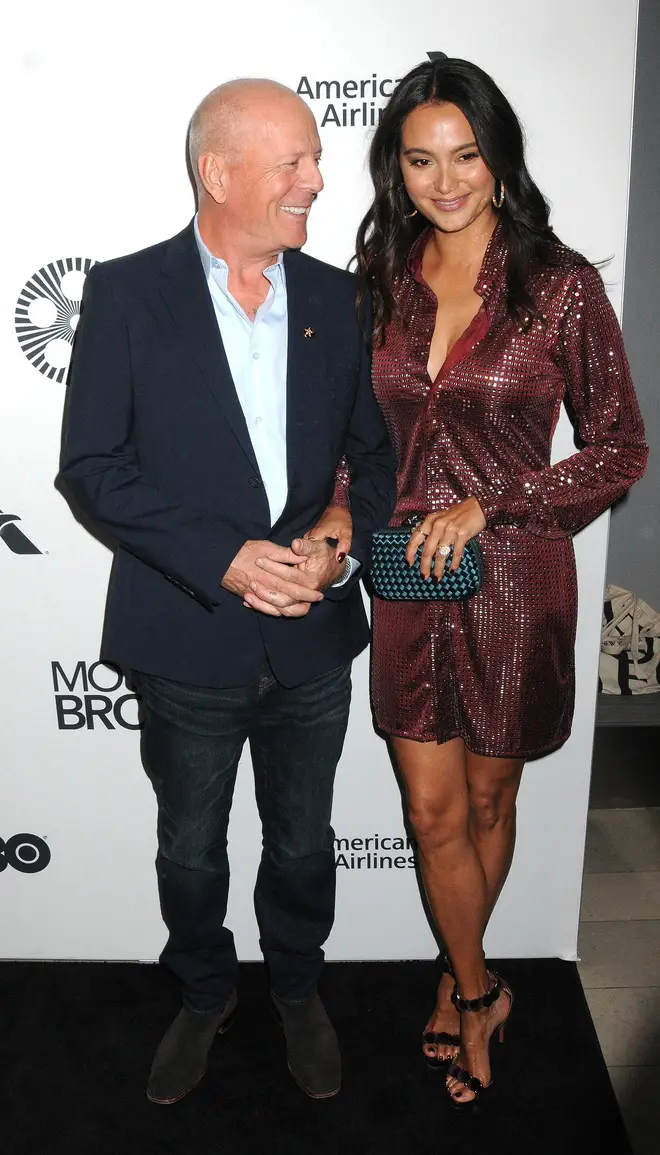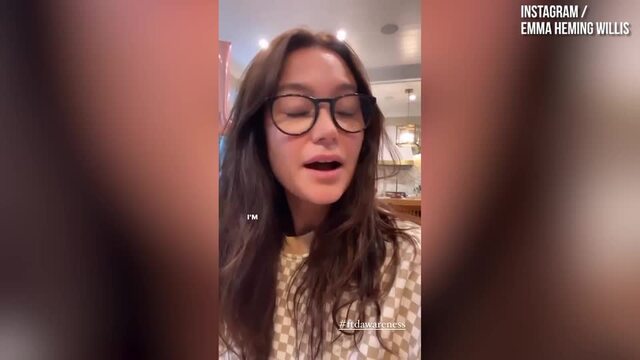 Wife of Bruce Willis gets candid about ongoing struggles
Tallulah is the third daughter of Bruce Willis, who has five children; Rumer, 34; Scout, 31; and Tallulah, 29 with ex-wife Demi Moore and Mabel, 11, and Evelyn, 9, with wife Emma Heming, whom he married in 2009.
The family gave a statement in February of this year, confirming to the world that the actor's dementia condition had been confirmed.
"Unfortunately, challenges with communication are just one symptom of the disease Bruce faces. While this is painful, it is a relief to finally have a clear diagnosis," his family said in February.
"Today there are no treatments for the disease, a reality that we hope can change in the years ahead," they added.
Bruce's family thanked fans and expressed their "deepest gratitude for the incredible outpouring of love" they had received.