Catherine Tate facts: Doctor Who star's age, partner, children and comedy characters revealed
11 May 2023, 15:53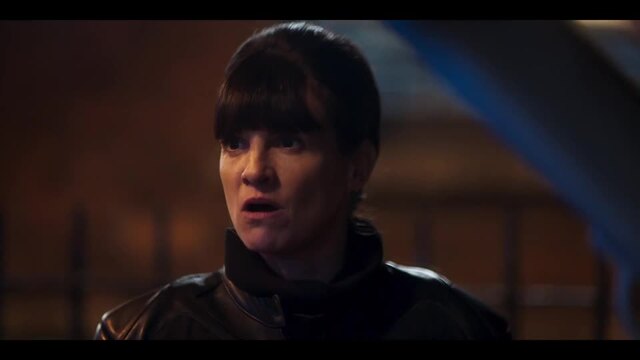 Catherine Tate in the Nan trailer
Catherine Tate has transcended her sketch TV beginnings to conquer drama and the big screen.
After her early years in theatre, Catherine Tate burst into the public consciousness with her sketch show, gifting the world comic creations like Nan and immortal catchphrases including "Am I bovvered?" and "How very dare you!".
Since then, she's become a Doctor Who companion, starred in a hit US sitcom, developed her own shows and had a hit big-screen movie.
But how much do you know about the comedy superstar who's been tasked with dishing out the Douze Points on behalf of the UK at the Eurovision Song Contest?
Read on for everything you ever wanted to know about Catherine Tate and her many, many alter-egos.
How old is Catherine Tate and where is she from?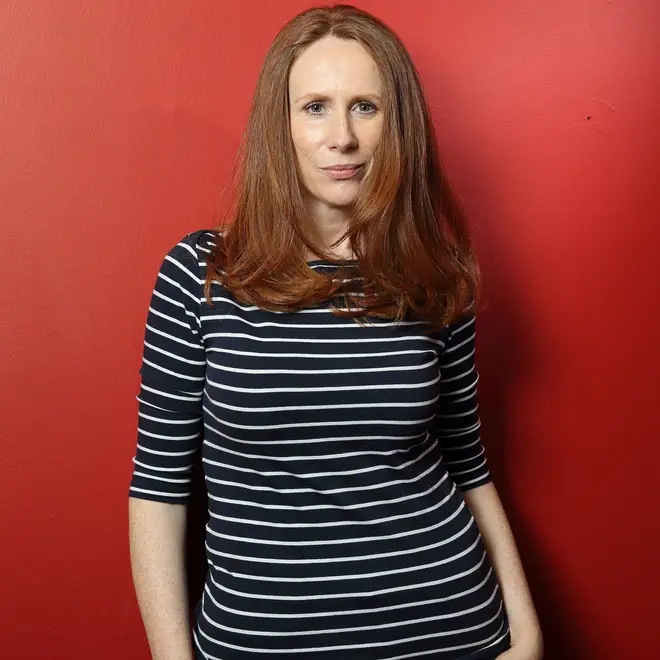 Catherine Tate was born on December 5, 1969. She celebrated her 53rd birthday in 2022.
She was born in Bloomsbury, London and raised in the Brunswick Centre by her florist mum Josephine having never known her dad.
She attended St Joseph's Roman Catholic Primary School in Holborn followed by Notre Dame High School in Southwark and then the boys' Roman Catholic school, Salesian College in Battersea to study drama.
Tate attended the renowned Sylvia Young Theatre School for just one week ("Even at that age, I realised I wasn't Bonnie Langford. It was very competitive.") and was a member of the National Youth Theatre.
On the fourth attempt, she won a place at the Central School of Speech and Drama in Battersea.
What is Catherine Tate's real name?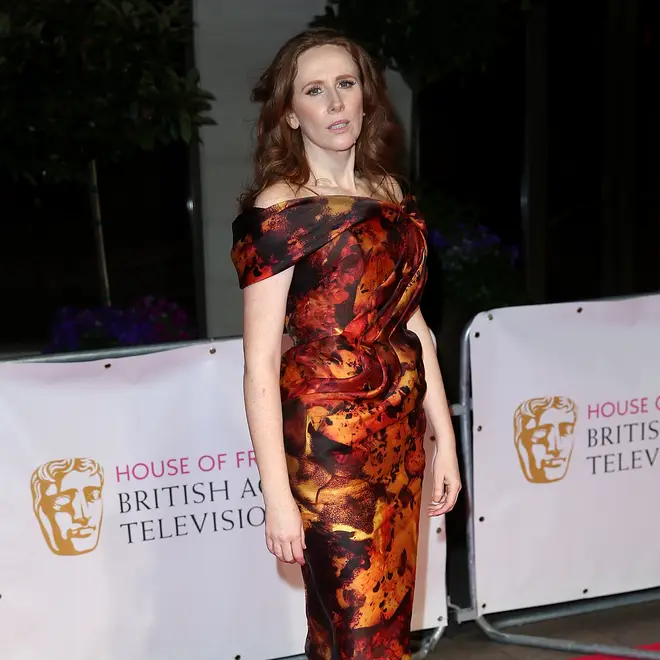 Catherine Tate's real name is actually Catherine Jane Ford.
She adopted the surname Tate when she got her equity card, borrowing it from the Jessica Tate character from US sitcom Soap played by Katherine Helmond.
Is Catherine Tate married, and does she have any children?
Take That / Fake That - Happy Now - The Video
Catherine Tate isn't married, but she has been engaged to US screenwriter Jeff Gutheim since early 2019.
She has one child, Erin, who was born in January 2003 to her then boyfriend Twig Clark, a stage manager.
Her most high-profile relationship came when she and Take That star Jason Orange dated for a few months in 2011 and 2012.
A few months prior to their fling, Tate had actually appeared in the video for Take That's 'Happy Now' single.
She appeared alongside fellow comedians Alan Carr, James Corden, John Bishop and David Walliams at an audition for a tribute band called Fake That.
How did Catherine Tate become a comedy superstar?
Derek at the men's health clinic - The Catherine Tate Show - BBC comedy
Catherine Tate started her career in dramatic theatre, with parts in productions of Blood Wedding, All My Sons, The Way of the World and The Prince's Play, as well as the Royal Shakespeare Company's The Servant of Two Masters.
Like every British actor since forever, she had parts in The Bill and London Burning.
"I'd always wanted to do comedy, but it was the '90s and they were closing a lot of the repertory theatres," she said in 2012 about her shift in direction.
"The closest thing I saw to stage work was stand-up, so I took the stand-up route and went to the Edinburgh Festival and did things like that.
"My journey through stand-up was quite quick, though, 'cause then I started doing sketch humour, and then I got my own TV show. In the middle, though, I did films and TV, too, so I've been very lucky to be able to mix it all up."
The first series of The Catherine Tate Show aired in 2004, and pretty much overnight everyone knew who Catherine Tate was.
Who are Catherine Tate's most famous comedy characters?
Lauren - French exam - The Catherine Tate Show - BBC comedy
On stage, TV and in the movies, Catherine Tate has become renowned for her incredible comic creations.
Her most famous comedy characters include:
Joanie Taylor aka Nan – who had her own feature film in 2022's The Nan Movie
Dame Lauren Chantelle Bluebelle Gazelle Roselle Alesha Masheka Funeshka Tanesha Felicia Jane Harry Kane Liam Payne Cooper aka Lauren "Am I bovvered?" Cooper
Derek "How very dare you!" Faye
The Aga Saga Woman
'How Many, How Much?' Kate (and Ellen, played by Ella Kenion)
Paul (played by Lee Ross) and Sam
Janice and Ray (played by Nigel Betts)
Who does Catherine Tate play in Doctor Who?
The Runaway Bride: Highlights | Doctor Who
Doctor Who has always cast an interesting range of companions, as well as Doctors.
When the show returned in 2005, the casting of ex-teen-popstar Billie Piper as Rose Tyler certainly raised eyebrows, but maybe not as much as Catherine Tate as Chiswick-born temp worker Donna Noble.
People weren't sure how someone with a reputation with such broad comedy would fit into a sometimes-funny but often scary and serious family drama.
They needn't have worried.
Tate was such a hit as Donna in 2006 Christmas special 'The Runaway Bride' that she returned for the whole of series 4 in 2008.
She popped up again in the following year's Christmas and New Year's special, and she'll be coming back once more opposite a returning David Tennant in the 2023 60th anniversary specials, too.
What other TV shows and films has Catherine Tate been in?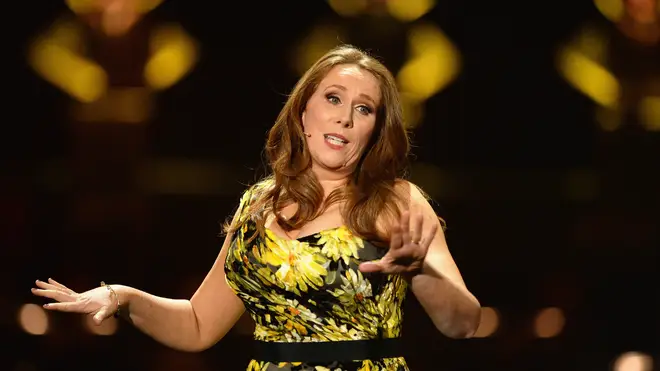 In the UK, it's her comedy characters and Doctor Who appearances that she's best known for, but in the US many will recognise her as the English character Nellie Bertram from their version of The Office.
As with Who, a planned one-off appearance developed into a long-term role, with her season 7 bow followed by a string of appearances across seasons 8 and 9.
Before she became a household name, Tate had small parts in films like Love and Other Disasters and Starter for 10.
More recently, she popped up in films like Gulliver's Travels, Monster Family and of course, The Nan Movie.
On TV, Tate has appeared in everything from Crackanory and the Ducktails reboot to the short film Leading Lady Parts and The Brilliant World of Tom Gates.
Most excitingly, she is the writer and executive producer, as well as the lead star, of the Netflix mockumentary Hard Cell, and has her own Queen of Oz and Americons series coming soon.