Netflix's Eurovision film: Full song list and soundtrack
30 June 2020, 16:59 | Updated: 1 July 2020, 16:46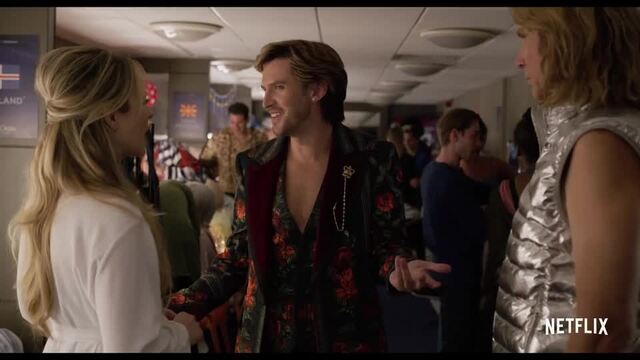 EUROVISION SONG CONTEST - The Story Of Fire Saga | Official Trailer
Will Ferrell's new Eurovision movie is filled with pop anthems destined to be huge hits.
The comedic film Eurovision Song Contest: The Story of Fire Saga has come at exactly the right moment: Eurovision has been cancelled for the first time in its history and the world desperately needs an injection of comedy.
Enter Lars Erickssong (Will Ferrell) and Sigrit Ericksdottir (Rachel McAdams) as 'Fire Saga', the Icelandic musical duo determined to win the Eurovision Song Contest with their fantastically cheesy pop songs.
And it's already proving to be a winning formula.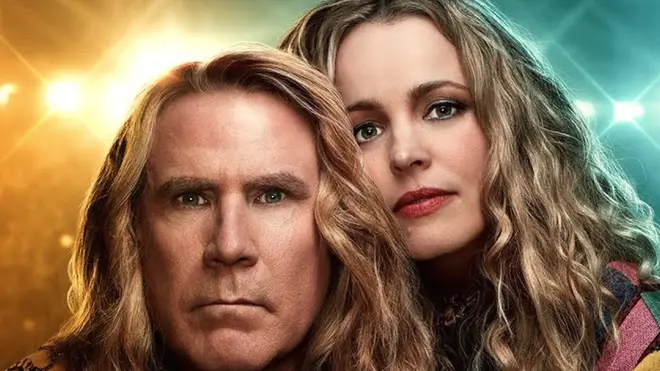 Volcano Man (Official Music Video) | EUROVISION SONG CONTEST: The Story Of Fire Saga | Netflix
With incredibly catchy tunes such as 'Ja Ja Ding Dong' and 'Volcano Man', the film has topped the Netflix Top 10 chart and 'Husavik' Sigrit's solo song, shooting into the iTunes Top 10.
That the film's soundtrack is a hit has come as no surprise to the film's creators however, with director David Dobkin saying they set out to make brilliant tunes.
"It's okay if it's funny, but it has to be really good music," he told Vulture. "It has to still be great and just kitschy enough to be Eurovision, because that's part of what's fun about Eurovision."
Eurovision Song-Along (Official) - Iconic Contestants Join The Party
The soundtrack's producer is Savan Kotecha who has written and produced for some of pop's biggest stars, including Katy Perry and Ellie Goulding.
"Serious songwriters in the big pop-music world kind of make fun of things like Eurovision," Savan says. "But when you have to do it, you realize it's actually a craft in itself."
With music from ABBA, Sigur Rós and a cameo from Demi Lovato, this is a film soundtrack to remember. You can see a full list of the songs used in the movie below:
Eurovision | Ja Ja Ding Dong Full Song | Netflix Is A Joke
Eurovision Song Contest: The Story of Fire Saga Complete soundtrack
'Sá ég spóa' — Savanna Trio
'Waterloo' — ABBA
'Volcano Man' —Will Ferrell, Rachel McAdams, and Molly Sanden
'Happy' — Will Ferrell, Rachel McAdams, and Molly Sanden
'Ja Ja Ding Dong' — Will Ferrell, Rachel McAdams, and Molly Sanden
'In the Mirror' — Demi Lovato
'Heyr Himna Smiður' – Ellen Kristjánsdóttir
'Brand New'— Karl Zine
'Felis Lunar' — Alvia Islandia
'Double Trouble' — Will Ferrell, Rachel McAdams, and Molly Sanden
'Amar Pelos Dois' — Salvador Sobral
'Lion of Love" — Erik Mjönes
'Push It.' — Fitty Fitty
'Don't Wanna Leave' — Mr Robotic feat. DJ Bam Bam
'Song-A-Long' — Various
'Húsavík (Hometown)' – Will Ferrell, Rachel McAdams, and Molly Sanden
'Running with the Wolves' — Courtney Jenae, Adam Grahn
'Te Deum, H.146: I. Prelude' – Les Arts Florissants and William Christie
'Hit My Itch' — Antonio Sol, David Loucks, Taylor Lindersmith, Nicole Leonti
'Fool Moon' — Anteros
'Come and Play (Masquerade)' — Petra Nielsen
'Coolin' with Da Homies' – Savan Kotecha
'Untitled No. 3' – Sigur Rós
'Hoppipolla' – Sigur Rós
'Svefn-G-Englar' – Sigur Rós