Harrison Ford and Calista Flockhart's wonderful 21-year relationship: A timeline so far
6 July 2023, 14:07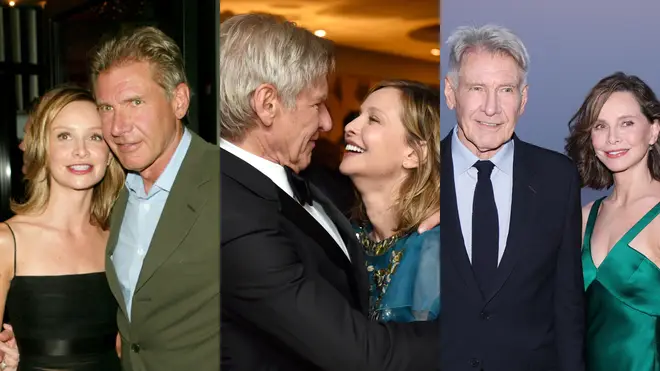 Harrison Ford and Calista Flockhart celebrated their 20th anniversary as a couple in 2022, and are one of Hollywood's long-lasting relationships.
Iconic Star Wars and Indiana Jones actor Harrison Ford stepped out with Ally McBeal star Calista Flockhart back in 2002.
At the time, Calista was still starring in Ally McBeal, one of the most popular TV comedy dramas of the 1990s. The series ended in May 2002, just a few months after first meeting Harrison.
Due to the actors' age gap - Harrison is 22 years older than Calista - their relationship was a headline-grabber in the early-2000s, with tabloids doubting they would last a couple.
But fast-forward over two decades later, and the couple are still going strong, and are often seeing together at various events and film premieres, proving their doubters wrong.
Pre-2002: Marriages and kids
Harrison Ford had been married twice before Calista Flockhart. He was first married to Mary Marquardt from 1964 until their divorce in 1979.
They had two sons, chef and restaurateur Benjamin (born 1966) and clothier Willard (born 1969).
His second marriage was to screenwriter Melissa Mathison from 1983 until their separation in 2000. They had a son, actor and musician Malcolm (born 1987), and a daughter, actor Georgia (born 1990). Melissa died in 2015.
In 2001, Calista adopted a child named Liam, but had not married before meeting Harrison.
2002: First meeting and first dates
In January 2002, when Harrison was aged 59 and Calista was 37, the pair first met at the 2002 Golden Globes.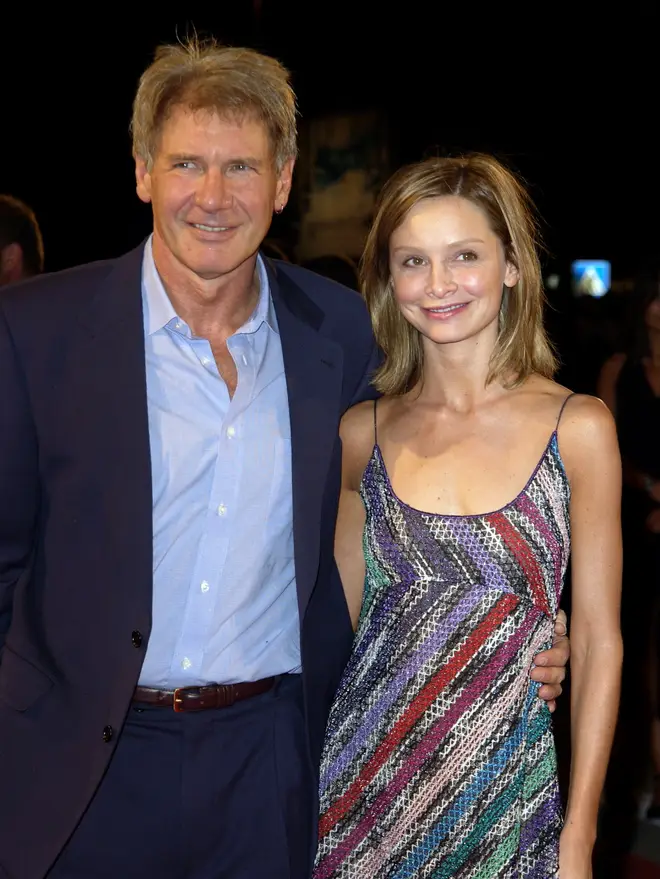 At the event, he received the Cecil B DeMille Award and she was nominated for her role in Ally McBeal.
During their first meeting, Harrison is said to have spilt wine on Calista.
An early date between the pair was also attended by James Marsden, Calista's Ally McBeal co-star. "I'm a harbinger of a wonderful, long relationship, I take the credit for that," Marsden later joked.
By the summer of 2002, they had been photographed hanging out together a few times.
"I watched Ally McBeal from time to time before I met her, but now she won't let me watch it," Harrison said at the time. "She doesn't like to see herself."
Talking about their age gap, Calista said: "It doesn't faze me. Sometimes I even say, 'Wow, I keep forgetting that he's 22 years older than me.' It doesn't factor into our relationship at all."
2003: Moving in and making a family
In early 2003, the couple moved in together, along with her adopted son Liam, whom Harrison would later adopt too.
"She's a mother by choice — she adopted Liam before we met, as a single parent, which is an awesome responsibility to take," Harrison said. "She's devoted herself to Liam and has done a really wonderful job raising him. I'm happy to now have a part of the job."
2009: A proposal
Harrison proposed to Calista on Valentine's Day 2009. In September of that year, she was spotted wearing her engagement ring at a screening of the apt film The Proposal.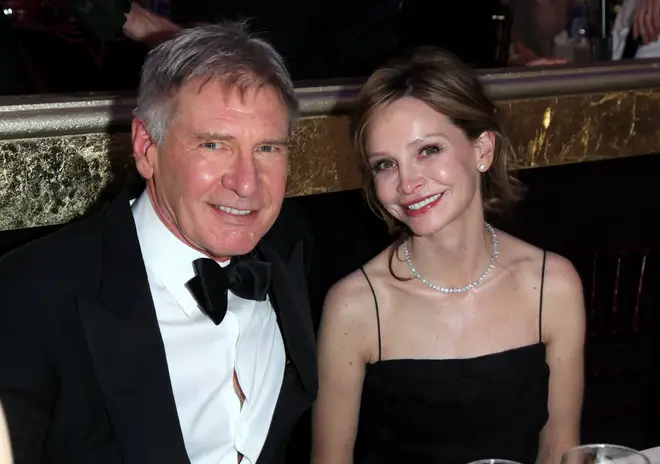 2010: Wedding bells
In 2010, the couple tied the knot in New Mexico, while Harrison Ford was filming Cowboys & Aliens alongside Daniel Craig.
Their wedding took place at the New Mexico Governor's Mansion and was officiated by then-Governor Bill Richardson. Harrison is said to have worn jeans on the day. Always, so cool.
2013: A blended family
Harrison and Calista have often been seen together alongside their children from past marriages, as well as their adopted son Liam.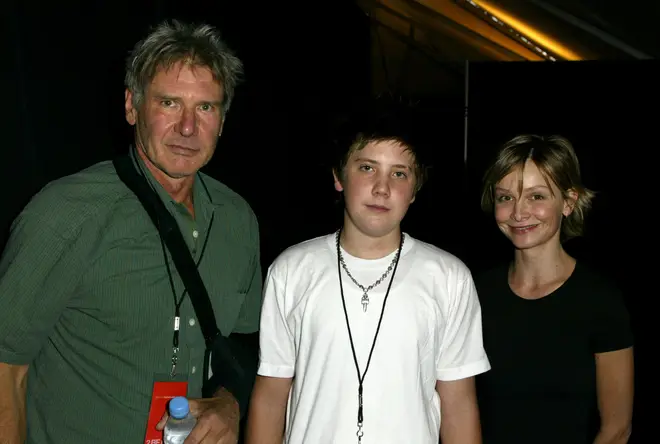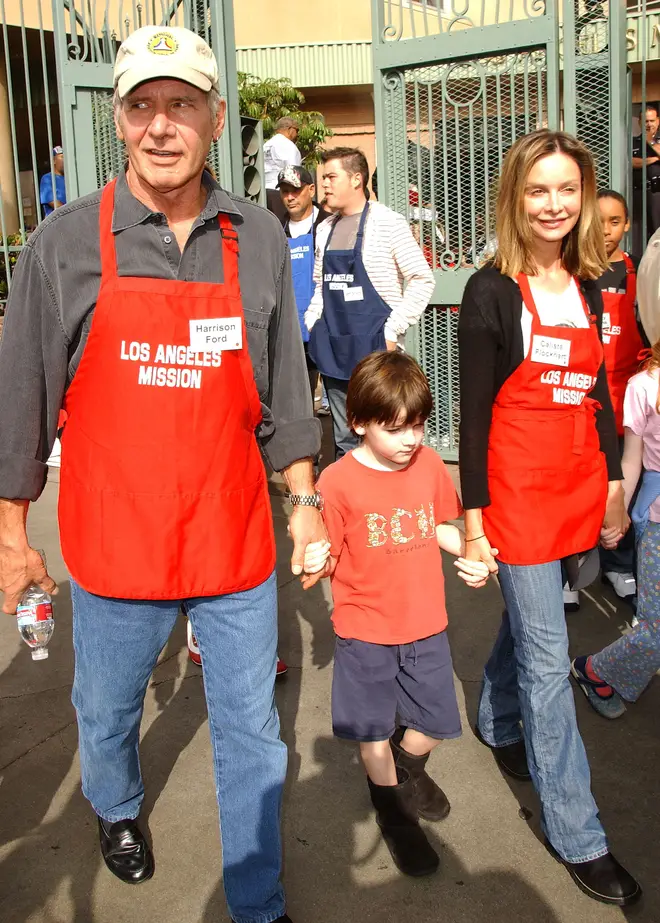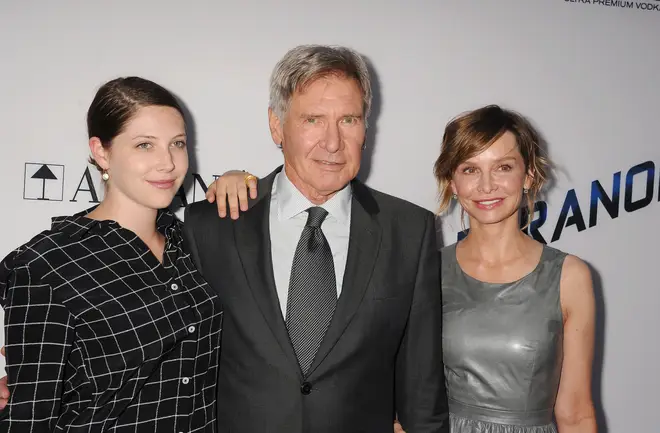 2015: A scary accident
In March 2015, Harrison had to make an emergency landing in his plane and suffered a broken pelvis.
"It was a really hard, scary time for our family," Calista later said. "I think it just makes you realize, once again, that life can turn on a dime. We just have to appreciate every second we're here, because you never know."
2023: 21 years together
Calista attended the various premieres of Harrison's final outing as Indiana Jones in The Dial of Destiny.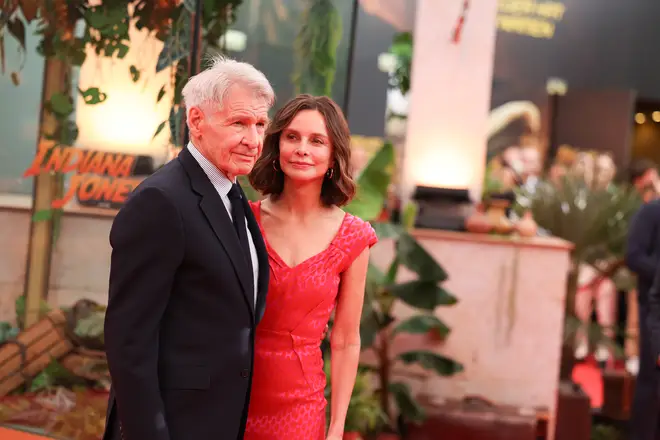 "My life has been enabled by my lovely wife, who has supported my passion and my dreams, and I'm grateful," Harrison said at the Cannes Film Festival.
Speaking to Calista, he said: "I love you too. You've given my life purpose and meaning and I'm grateful for that, so grateful."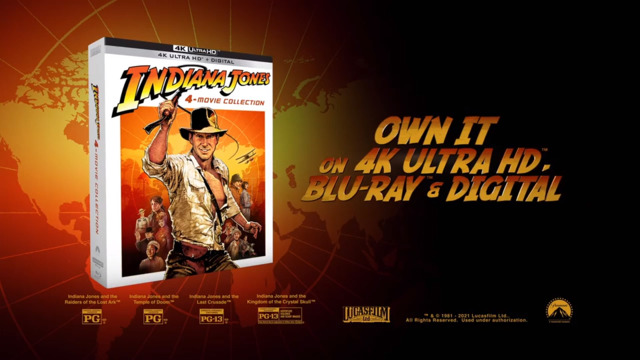 Watch the trailer for the Indiana Jones franchise with iconic John Williams score