The Last of Us piano song: Why horror drama picked Linda Ronstadt ballad at end of episode 3
1 February 2023, 16:39 | Updated: 1 February 2023, 16:52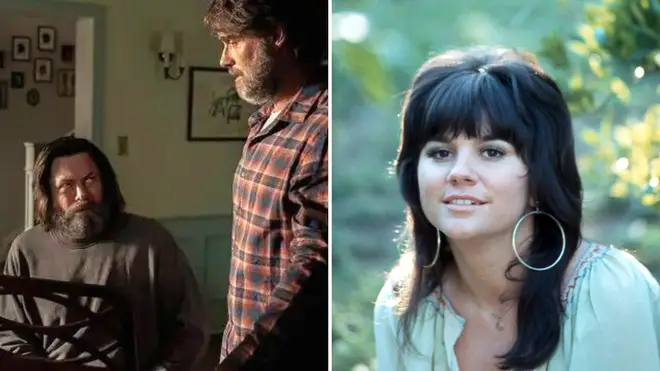 In the most recent episode of The Last of Us TV show, a song was heavily featured which made viewers well up.
Like Kate Bush's 'Running Up that Hill' on Stranger Things last year, the latest TV hit has utilised the power of music in its most recent episode.
In the third episode of the post-apocalyptic series The Last of Us, Linda Ronstadt's 1970 ballad was perfectly used to help tell the heartbreaking story.
In the episode, Bill (Nick Offerman) allows another man, Frank (Murray Bartlett) into his home after three years of isolation.
He movingly plays 'Long, Long Time' on the piano, and it marks the start of their long relationship, featuring meaningful lyrics such as 'I think I'm gonna love you for a long, long time', and 'I think I'm gonna miss you for a long, long time'.
The original song by Linda Ronstadt also plays in the episode's final moments.
The Last of Us | EPISODE 3 TRAILER | HBO Max
"I had the thought that this would happen, that there was a song that would be played, and that we would be surprised by who was good at it and who was bad at it," the drama's showrunner Craig Mazin told IndieWire.
"I remember saying to [creator] Neil [Druckmann], 'I'm not sure what the song is, I just know that it has to be this incredibly sad song about yearning for love, and never getting love, and just making your peace with the fact that you will always be alone. But it can't be on the nose. And it can't be a song that we all know.'"
After texting his radio DJ friend Seth Rudetsky, Mazin "described what I needed and within 30 seconds, it was 'Long, Long Time by Linda Ronstadt,'" he said. "I kinda remembered that song. I played it and was like, 'Oh, my. There it is.'"
Linda Ronstadt - Long Long Time
Mazin added: "The whole idea was to hit the highlights of moments in your life where love means something different."
The episode has been praised by critics and fans alike, with commentators saying that it is one of the best portrayals of a gay couple on television.
'Long, Long Time' was released in 1970, and appeared on Linda Ronstadt's second studio album Silk Purse. In 1971, her version of the ballad was nominated for a Grammy Award for Best Contemporary Female Vocal Performance.