Meg Ryan finally reveals why she stepped back from Hollywood as new romcom trailer is released
26 October 2023, 11:27 | Updated: 26 October 2023, 12:03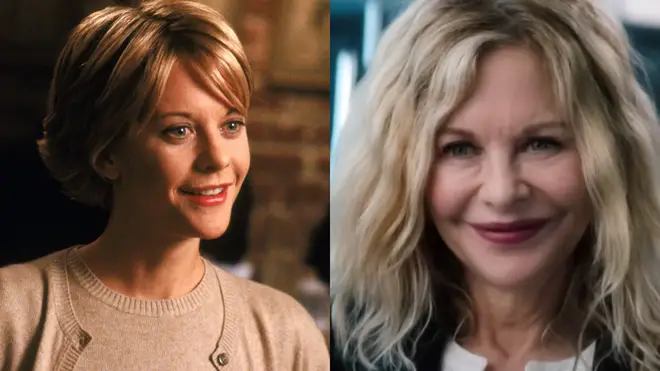 It's been nearly a decade since Meg Ryan's last film.
After appearing in timeless romantic comedies like When Harry Met Sally, Sleepless In Seattle, and You've Got Mail, Meg Ryan became the rom-com queen.
Proving her dramatic acting chops in films like When A Man Loves A Woman and Courage Under Fire, she became sure-fire box-office gold dust.
But in 2015, after her directorial debut Ithaca, Ryan decided to step back from the limelight, taking a "giant break" from Hollywood and the trappings of fame.
The more famous she grew, the more determined Meg was to take time out, which she has opened up about in a new interview with People magazine.
"I took a giant break because I felt like there's just so many other parts of my experience as a human being I wanted to develop," she said.
She wanted to focus on her role a mum to her two children, Jack - who she shares with ex-husband Dennis Quaid - and Daisy who she adopted in 2006.
"It's nice to think of it as a job and not a lifestyle. And that is a great way of navigating it for me," she says about motherhood.
Fast forward to 2023, and Meg Ryan is ready to rom-com once again with her forthcoming film, What Happens Later.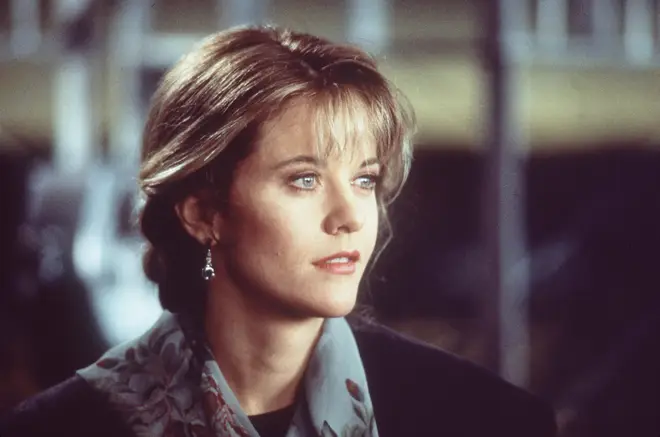 Finally back on the big screen, Meg directs, stars in, and co-wrote What Happens Later, which also features The X-Files actor David Duchovny.
The film depicts ex-lovers who are stuck with each other after being snowed in together at a regional airport.
Talking about the concept for the rom-com, Ryan said: "It came to me during lockdown. The essence of it is these two people who are stuck together.
"I just love that idea that we're held in a space, even if it feels conflicted, maybe for reasons that heal them."
Even working on the film made Ryan fall in love with being on-screen and behind the camera once again, calling the entire production "magical."
"It's a little roller-coaster ride between these two people, and it asks the question in a way: Will they or won't they end up together?" Meg explained about the film's premise.
"These are people who broke one another's hearts way back when. And I think what they gained is that they have gratitude for that."
WHAT HAPPENS LATER | Official Trailer | Bleecker Street
Further discussing the feel-good, fate-entwined nature of romantic comedies, Ryan's attention turns to the late Nora Ephron.
"In retrospect I feel it's true, yeah," she says. "The movies I did with Nora had an operative thing about kismet, like destiny and fate. And there's something really comforting about that."
Ephron was behind many of Meg's most iconic films, writing the BAFTA-winning screenplay for When Harry Met Sally, before stepping behind the camera herself, directing Sleepless In Seattle and You've Got Mail which she also wrote.
Now Ryan is taking on her mantle as a female director driving a new era of romantic comedies.
"The tingle", is what Meg's daughter Daisy says she gets after watching a feel-good movie. "It's the cutest thing," Meg gushed. "That feeling at the end that just makes you feel your heart open."