Riley Keough facts: Elvis Presley granddaughter's age, parents, husband and career explained
17 May 2023, 15:36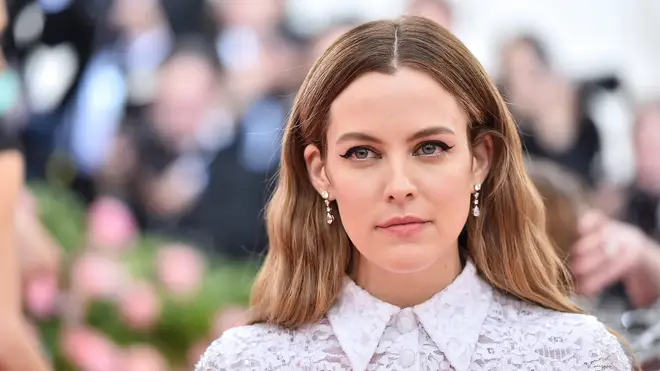 Riley Keough is one of the most exciting actors of her generation, and comes from an incredibly famous family.
The American actress and singer's mother was Lisa Marie Presley, and thus she is one of the late Elvis Presley's grandchildren.
Riley Keough made her film debut aged 20, in the musical biopic The Runaways in 2010. She later had roles in The Good Doctor and Magic Mike, and had her first big-budget appearance in Mad Max: Fury Road in 2015.
In 2016, Riley had her breakthrough role in the TV series The Girlfriend Experience, earning a Golden Globe Award nomination for Best Actress.
Her other famous roles so far include American Honey, Logan Lucky, Zola, The Terminal List and Daisy Jones & the Six.
How old is Riley Keough and who are her parents?

Riley Keough and her mother Lisa Marie Presley in 2017. Picture: Getty

Full name Danielle Riley Keough, she was born on May 29, 1989.

She celebrated her 33rd birthday in 2022.

She is the eldest child of late singer-songwriter Lisa Marie Presley and musician Danny Keough.

Riley is also the eldest grandchild of Elvis Presley, and Priscilla Presley.

Her father met her mother while performing as a bass guitarist in her mother's band. Her brother Benjamin Keough died in 2020, and she has two half-sisters, twins Harper and Finley, from her mother's fourth marriage to Michael Lockwood.

When Riley was five, her parents divorced, and her mother was briefly married to Michael Jackson from 1994 to 1996.

Riley later said that she "grew up very privileged with my mother, but my dad didn't live like that. And I think experiencing both sides has been helpful. My father had mattresses on the floor of his apartments. He lived in cabins and trailer parks.

Daisy and Billy Sing Look Me In The Eye | Daisy Jones & The Six | Prime Video

"He just didn't have much money... Actually, my memories of growing up with him were so colourful and eccentric and fun. It was a good vibe, you know? When I was like eight I told him, 'I want to grow up and be poor like you!' He was eating a bowl of cereal. I didn't realize how wildly offensive that was!"

When she was 13 years old, her mother married actor Nicolas Cage, though this marriage didn't last long.

Is Riley Keough married and does she have children?

Riley Keough and Ben Smith-Petersen in 2023. Picture: Getty

In 2015, Riley Keough married Australian stuntman Ben Smith-Petersen in Napa, California.

The couple first met while filming Mad Max: Fury Road.

In 2022, it was confirmed that Riley and Ben had become parents to a baby girl.

What has Riley Keough said about Elvis Presley?

Riley Keough's Thoughts on Austin Butler's Performance as Her Grandfather Elvis

When asked by the Los Angeles Times about carrying on her grandfather's musical legacy, she said: "I certainly wouldn't put that pressure on it.

"I don't know if there is continuing my grandfather's legacy, it's its own sort of thing to me. But it was a really fun experience for me.

"I'm not a musician — or I am now I guess. I've listened to music and my whole family are musicians and I've been around this world a lot and been on tour and all that kind of stuff.

"But I'd never really done it myself. So for me, it was more about my personal relationship with getting to play music, which was fun."

Speaking to Esquire about being Elvis's granddaughter, she said: "People always ask, 'How crazy is it that your grandpa was Elvis and your stepdad was Michael Jackson?'

"I make them happy and say, 'Yeah, it's soooo crazy!' But actually, I don't think about it, ever. The reality is I know as much about my grandpa as you'd know about a grandpa you never met."