Lisa Marie Presley: Ex-husband Nicolas Cage, John Travolta and Tom Hanks lead tributes
13 January 2023, 15:27 | Updated: 13 January 2023, 19:02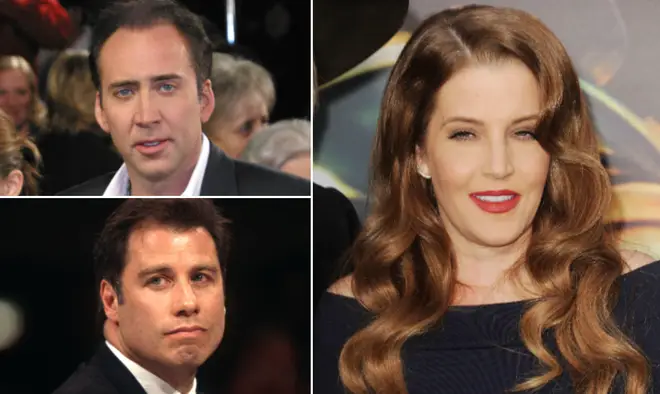 A host of celebrities including Leah Remini, John Travolta, Nicolas Cage and Tom Hanks have led tributes to Elvis Presley's daughter.
Celebrity tributes have poured in from all corners of the globe after news of Lisa Marie Presley's shocking death stunned the world this morning (January 13).
Elvis Presley's daughter died aged 54 of a cardiac arrest at her Calabasas, California home on Thursday.
Stars including Tom Hanks and wife Rita Wilson, Leah Remini, ex-husband Nicolas Cage and Grease star John Travolta led the Hollywood names in paying tribute to Lisa Marie.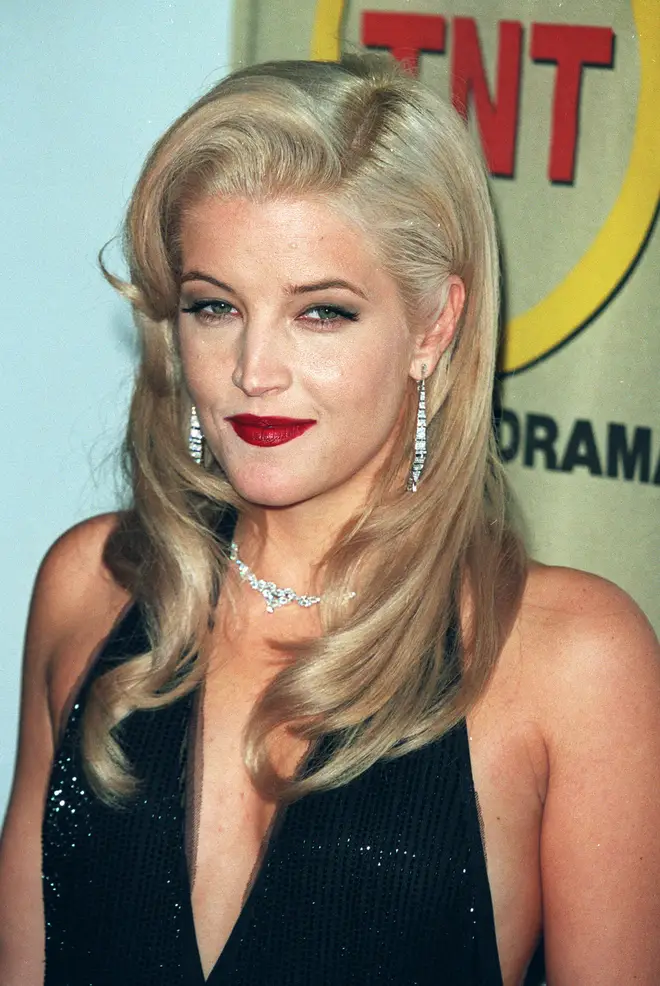 The news comes after a tumultuous time for the Presley family: Lisa Marie's son, Benjamin Keough, died by suicide in July 2020.
John Travolta posted a picture of Lisa Marie and wrote: "Lisa baby girl, I'm so sorry. I'll miss you but I know I'll see you again. My love and heart goes out to Riley, Priscilla, Harper and Finley."
Rita Wilson and her husband Tom Hanks gave a statement; the two grew very close to the Presley family when Hanks played music manager Colonel Tom Parker in Baz Luhrmann's 2022 Elvis biopic.
"Tom and I had spent some time with the family during the Elvis movie promotional tour. Lisa Marie was so honest and direct, vulnerable, in a state of anticipation about the movie," the pair said in a statement on Rita's Instagram page.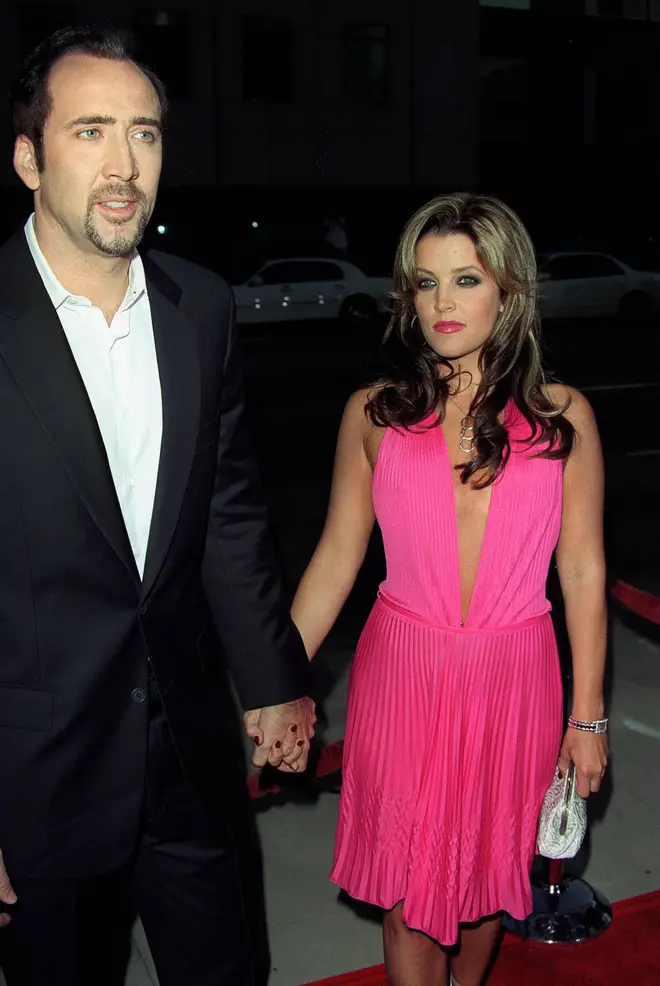 "She spoke so eloquently about her father, what the movie meant to her, that it was a celebration of her dad. She had her gorgeous daughters Finley and Harper with her who made us all laugh."
The couple went on to reveal that Lisa Marie was 'gracious' enough to give them a private tour of Elvis' home, Graceland, and 'she made it feel like home to us.'
Nicolas Cage, who married Ms Presley for a short time in 2002, said to The Hollywood Reporter: "This is devastating news. Lisa had the greatest laugh of anyone I ever met. She lit up every room, and I am heartbroken," he said, adding: "I find some solace believing she is reunited with her son Benjamin."
Actress Leah Remini wrote: "I'm heartbroken over the passing of Lisa Marie Presley," adding: "Lisa did not have an easy life as some may think."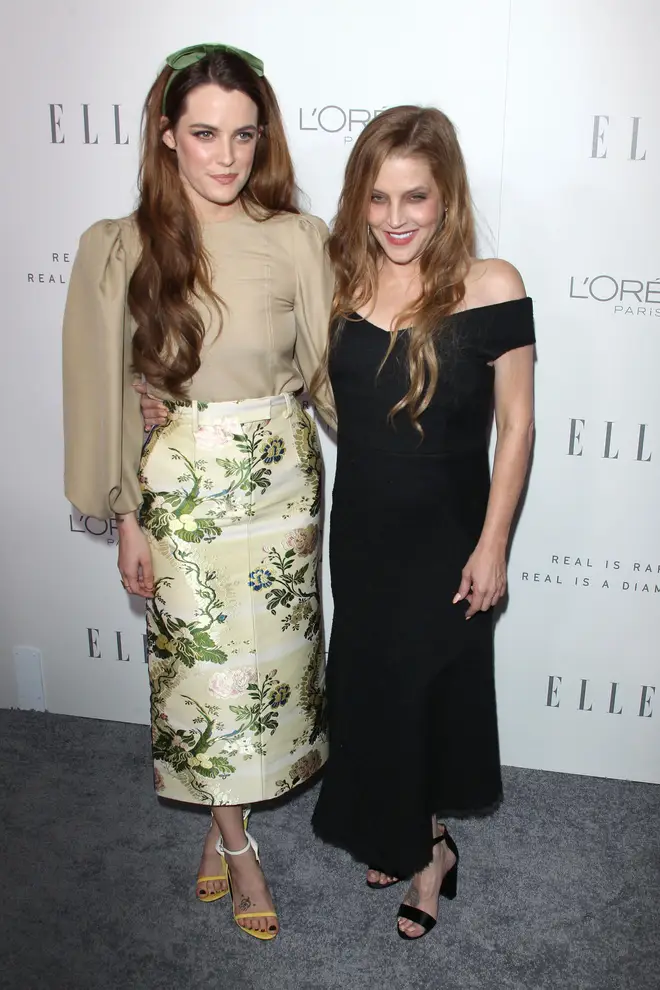 Other stars paying tribute to Lisa Marie include La Toya Jackson, whose brother Michael Jackson was married to Elvis' daughter for two years wrote the late singer will 'forever be in our hearts.'
"We miss you Lisa!" La Toya said. "You will forever be in our hearts, I will never forget how much you shared the love you had for my brother with me, I thank you for being so honest #RIP."
Actress Juliette Lewis was in shock over the death of Lisa Marie, saying how hard she was finding it to express her sorrow in words.
"We shared huge turning points in our lives. She taught me so much about resilience… I was 23… Frozen summers… Shared music, Friends. I am unable to write about it at this moment. Love to the girls ❤️," Juliette wrote, adding: "In power LMP."
Lisa Marie Presley leaves behind her mother Pricilla Presley, and children Riley, Harper and Finley.