George Michael tops Smooth's All Time Top 500 for the sixth time - see the full chart
1 May 2023, 19:00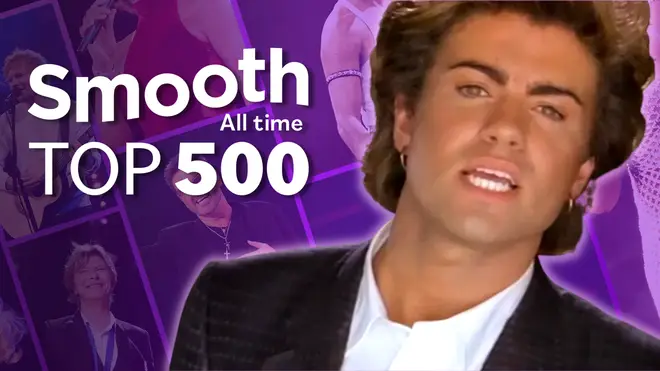 George Michael has come out on top once again in Smooth's All Time Top 500 for 2023!
George Michael won out with 'Careless Whisper', making it the fifth year in a row for the late singer, and sixth year in total.
Queen equalled last year at number two with 'Bohemian Rhapsody', while George again appeared in third place with 'A Different Corner'.
After thousands of votes from the public in Smooth's All Time Top 500 – our annual countdown of the nation's favourite songs, which were revealed on air across the May Bank Holiday weekend.
The full countdown is available to listen to on catch-up anytime on Global Player – Global's entertainment hub.
Recently, 'Careless Whisper' officially surpassed a staggering one billion views on YouTube and still enjoys hundreds of thousands of views each day, an accolade that George shares with other world-renowned artists such as Taylor Swift, Adele and Justin Bieber.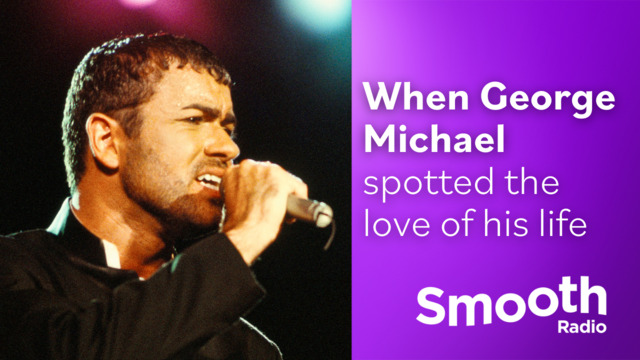 Smooth's Untold Stories: When George Michael spotted the love of his life
George Michael Entertainment and Family said: "Five years in a row at number one! What can we say? It means so much to us that you have shown how much Careless Whisper means to you by voting and getting it to the top once again this year. We are truly grateful for your continued support and George would be so delighted".
Overall, in Smooth's All Time Top 500, George Michael has 20 songs in the chart – including 14 solo songs – confirming his position as the most popular artist. 'Jesus To A Child' is at number 11, followed by 'Don't Let the Sun Go Down on Me', his duet with Sir Elton John, at number 17.
Sir Elton John is the second most popular artist, with 14 songs in the top 500. Elton is currently on a sell-out three-year world tour, The Farewell Yellow Brick Road tour, as he performs more than 300 concerts across five continents.
Whitney Houston is the nation's most popular female artist with 12 songs in the countdown. The recent biopic Whitney Houston: I Wanna Dance with Somebody about the legendary singer was released in December and showcased her unforgettable songs, including her iconic version of I Will Always Love You– her highest-placed song in Smooth's All Time Top 500, at number 7.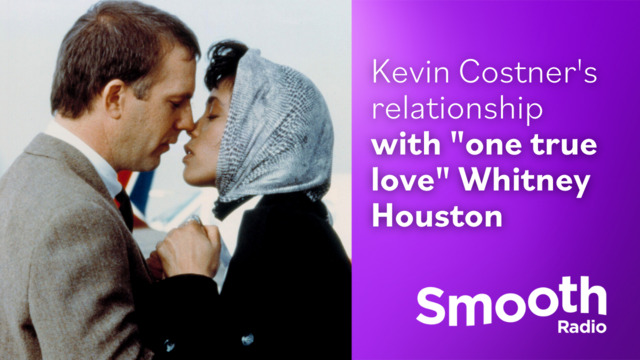 Smooth's Untold Stories: Kevin Costner's beautiful relationship with "one true love" Whitney Houston revealed
Madonna, who is about to embark on Madonna: The Celebration Tour featuring four decades of her greatest hits, has taken the second place from Adele, with eight entries in the poll.
Less than a year after launching their ABBA Voyage concert in London and selling more than one million tickets, ABBA is the most popular band of all time. Björn, Benny, Agnetha and Frida have 14 entries in Smooth's All Time Top 500, led by 'Dancing Queen' at number 10 and 'The Winner Takes It All' at number 40.
Cher has the highest new entry in the poll, with 'If I Could Turn Back Time' at number 74. The 'Goddess of Pop' recently revealed she is coming to the UK to record two new albums.
Smooth presenter Angie Greaves, who announced the number one on air, said: "Smooth's All Time Top 500, now in its 10th year, celebrates the best music and gives us a fantastic insight into the nation's favourite songs and artists.
"Next month would have been George Michael's 60th birthday and it is wonderful that his incredible legacy lives on through his music, as Careless Whisper is voted the nation's all-time number one song and George is voted the most popular artist. Looking across the chart, from Sir Elton John and Whitney Houston to ABBA and Madonna, it is wonderful to see the variety of music the public has chosen this year."
The full top 20 is:
George Michael - 'Careless Whisper'
Queen - 'Bohemian Rhapsody'
George Michael - 'A Different Corner'
Michael Jackson - 'Man in the Mirror'
Simon & Garfunkel - 'Bridge Over Troubled Water'
Ed Sheeran - 'Perfect'
Whitney Houston - 'I Will Always Love You'
Michael Jackson - 'Billie Jean'
ABBA - 'Dancing Queen'
Eagles - 'Hotel California'
George Michael - 'Jesus to a Child'
Neil Diamond - 'Sweet Caroline'
Luther Vandross - 'Dance with My Father'
Elvis Presley - 'Suspicious Minds'
Kate Bush - 'Running Up That Hill (A Deal with God)'
Elvis Presley - 'Always on My Mind'
George Michael & Elton John - 'Don't Let the Sun Go Down on Me'
Dolly Parton and Kenny Rogers - 'Islands in the Stream'
John Lennon - 'Imagine'
Michael Jackson - 'Human Nature'