Marlon Jackson facts: Jackson 5 singer's age, wife, children and career revealed
8 March 2022, 16:55 | Updated: 4 August 2023, 15:07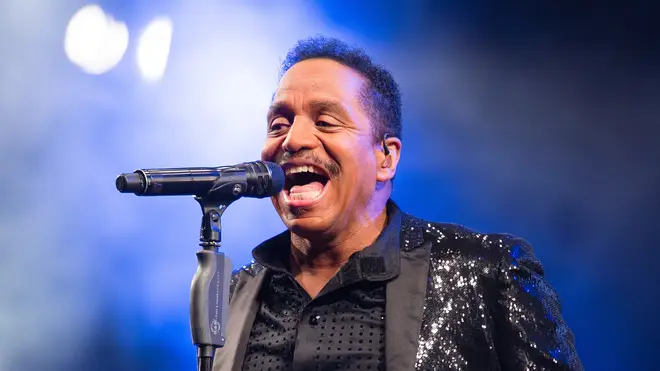 As part of the Jackson 5, Marlon Jackson was one of the most popular pop and disco singers of his generation.
He was the sixth child of father Joe Jackson and mother Katherine Jackson, and was born around 17 and a half months before his younger brother Michael.
Here are all the important facts about the former Motown star:
How old is Marlon Jackson?

The Jacksons ((L-R) Jackie Jackson, Marlon Jackson, Randy Jackson, Tito Jackson and Michael Jackson). Picture: Getty

Marlon David Jackson was born on March 12, 1957, at St Mary's Mercy Hospital, in Gary, Indiana.

His siblings are Rebbie, Jackie, Tito, La Toya, Randy, Brandon (Marlon's twin who died soon after birth), Michael, Jermaine, and Janet.

Growing up, Marlon had been particularly close to Michael, whom he considered the substitute for his twin brother, Brandon, who died shortly after birth.

Did Marlon Jackson have a solo career?

Marlon Jackson *☆* Don't Go *☆* Official Video

Like his brothers Michael and Jermaine, Marlon began a solo career.

He released the album Baby Tonight In 1987, which reached number 22 on the Top R&B Albums chart in the United States.

However,, Marlon has not released another album since then.

Who is Marlon Jackson's spouse and how many children does he have?

Marlon Jackson and wife Carol with their three kids. Picture: Getty

In August 1975, an 18-year-old Marlon married his girlfriend, Carol Ann Parker.

The couple had met in New Orleans during one of the Jacksons' tours.

Marlon and Parker have three children:

Valencia Caroline Jackson (born December 18, 1976)
Brittany Shauntee Jackson (born September 4, 1978)
Marlon David Jackson, Jr. (born September 23, 1981)

Marlon and Carol have six grandchildren in total, two from Valencia and four from Brittany.