Randy Jackson facts: Jackson 5 singer's age, wife, children, siblings and career revealed
16 February 2022, 17:27 | Updated: 4 August 2023, 15:08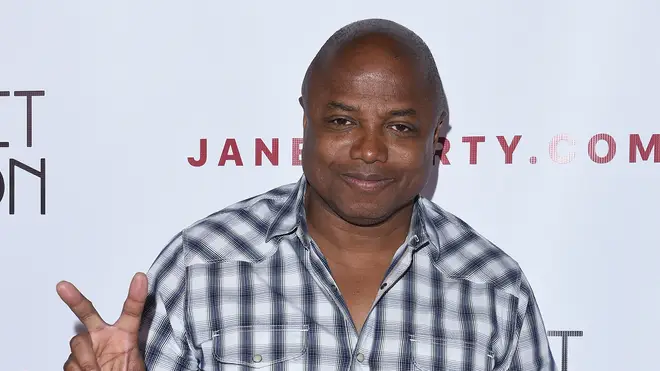 Randy Jackson is the youngest Jackson brother, and was a member of the Jacksons back in the 1970s and 1980s.
Not to be confused with the American Idol star of the same name, Randy has kept a lower profile compared to most of his other siblings, and was the second youngest child of father Joe Jackson and mother Katherine Jackson, with only Janet being born after him.
But where is Randy now and how many kids does he have?
Who is Randy Jackson and how old is he?

Randy Jackson in 1971. Picture: Getty

Randy Jackson was born on October 29, 1961. He celebrated his 60th birthday in 2021.

He is the ninth child of the Jackson family, and was only two years old when the Jackson 5 were formed. His parents were Joe Jackson and Katherine Jackson.

His siblings are Rebbie, Jackie, Tito, La Toya, Marlon, Brandon (Marlon's twin who died soon after birth), Michael, Jermaine, and Janet.

He was not an original member of the Jackson 5, and first appeared live with his brothers in 1971 at a Christmas show the Jackson 5 held for blind children.

While he was on every Jackson 5 tour since 1972, playing the congas among other instruments, Randy did not officially join the band until 1975.

This was when they left Motown for CBS Records, and older brother Jermaine chose to stay with Motown, with Randy replacing him.

(L-R) Michael Jackson, Tito Jackson, Randy Jackson, Marlon Jackson, Jackie Jackson. Picture: Getty

The Jackson 5 also officially changed their name to the Jacksons when they signed with Epic, as Motown owned the name 'Jackson 5'.

Aged 16, he co-wrote the Jacksons' big hit 'Shake Your Body (Down to the Ground)' with brother Michael.

When the Jacksons parted ways in the early 1990s, Randy took a step back from performing live. The Jacksons now consist of Jermaine, Tito, Marlon and Jackie.

Is Randy Jackson married and does he have children?

In 1986, Randy Jackson met Alejandra Oaziaza. The couple dated for several years, and have two children together:

Genevieve Jackson (born December 3, 1989)
Steven Randall Jackson Jr. (born October 3, 1992)

Oaziaza would go on to marry and divorce Randy Jackson's brother Jermaine Jackson.

Randy Jackson then married Eliza Shaffy in 1989, but divorced in 1992.

They also have a daughter together, Stevanna Jackson (born June 17, 1990).

What legal problems has Randy Jackson had?

Randy Jackson in 2005. Picture: Getty

In the 1980s, Randy Jackson dated Bernadette Swann. Swann alleged that Jackson was physically abusive to her, so she found safety at the home of her friend Tina Turner, as Swann previously dated Turner's son.

Tina Turner is said to have shot at Jackson after he broke into her home to see Swann However, Tina decided not to press charges in order to avoid bad press.

In 1991, Randy Jackson was charged with battery for beating his wife Eliza Shaffy and their 7-month-old daughter Stevanna.

He pleaded no contest to the charge, and was placed on two years' probation and ordered to complete a domestic violence program, but he did not do this. Later that year, he was arrested after Shaffy told police the beatings did not stop.

He was sentenced to 30 days in a mental hospital, and ordered to serve the remainder of his probation and complete a year-long domestic violence rehabilitation program.

Randy Jackson also filed for bankruptcy in 1996. In 1998, an arrest warrant was issued when he failed to turn over the stock. In 2001, he pleaded guilty to bankruptcy fraud by failing to list all his vehicular assets.

In 2012, Randy Jackson filed a complaint against Oaziaza, disputing an alleged $500,000 owed in child support. He claimed he had never been served for the initial paternity lawsuit, claiming that the matter had been settled in 1993.

However, his absence at the paternity hearing resulted in a default judgment in Oaziaza's favour.