Tito Jackson facts: Jackson 5 singer's age, wife, children, siblings and career revealed
13 April 2022, 17:38 | Updated: 4 August 2023, 15:07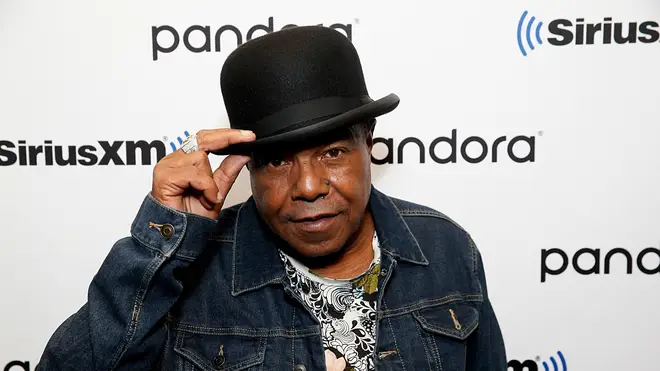 Tito Jackson found fame as one of the famous Jackson siblings, and has been a member of the Jackson 5 and Jacksons since the late 1960s.
The singer and guitarist was an original member of the Jackson 5 on the Motown label, and he is the third child in the Jackson family.
Tito has also recorded a number of solo albums, while his three sons formed their own successful group, 3T.
How old is Tito Jackson?

The Jacksons (L-R) Jackie Jackson, Marlon Jackson, Randy Jackson, Tito Jackson and Michael Jackson. Picture: Getty

Full name Toriano Adaryll Jackson, Tito was born on October 15, 1953 in Gary, Indiana. He celebrated his 68th birthday in 2021.

His siblings are Rebbie, Jackie, Randy, La Toya, Marlon, Brandon (Marlon's twin who died soon after birth), Michael, Jermaine, and Janet. His parents were Joe Jackson and Katherine Jackson.

Aged 10, he was caught playing his father's guitar after he broke a string. After fixing the string, Joe demanded his son play for him. Once finished, his father bought him his own guitar.

Soon after, Joe convinced Tito, Jackie, and Jermaine to form a singing group, eventually leading to the Jackson 5.

Has Tito Jackson released solo songs?

Tito Jackson - Love One Another (Official Music Video) ✌🏾🤍☮️

It wasn't until the early 2000s that Tito Jackson started performing as a solo artist.

Moving into jazz, soul and blues music, Tito released his debut solo album in 2016 with Tito Time.

He followed this with 2021's Under Your Spell.

Who was Tito Jackson's wife?

Delores (left) with Tito, Brenda Harvey-Richie and Rebbie Jackson. Picture: Getty

Tito Jackson married partner Delores 'Dee Dee' Martes in 1972, aged 18, but the couple divorced in 1988.

In 1994, Delores was found dead in a swimming pool. The death was originally ruled accidental, but Los Angeles businessman Donald Bohana was later charged with murdering her in 2000.

Who are Tito Jackson's children?

3T in 2015. Picture: Getty

Tito and Delores had three kids together:

Toriano Adaryll Jackson, Jr. ("Taj") (born August 4, 1973)
Taryll Adren Jackson (born August 8, 1975)
Tito Joe Jackson ("TJ") (born July 16, 1978)

Taj, Taryll and Tito formed the trio 3T in the 1990s, managed by their father.

3T scored a number of hits around the world, including two UK number two songs in 1996: 'Anything' and 'Why', the latter of which featured their uncle Michael Jackson.

Tito now has eight grandchildren in total.