Jermaine Jackson facts: Jackson 5 singer's age, wife, children and net worth revealed
7 February 2022, 17:26 | Updated: 4 August 2023, 15:08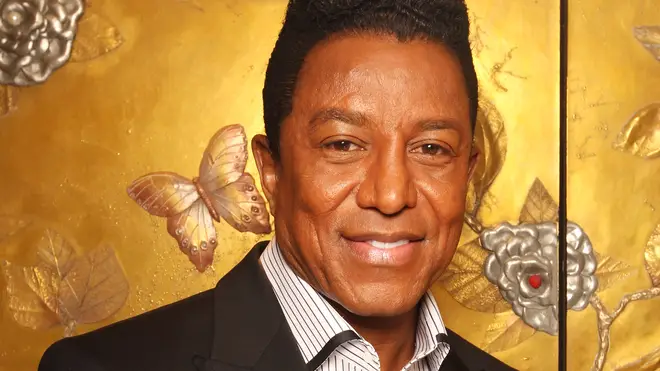 As part of the Jackson 5, Jermaine Jackson became one of the biggest popstars of the 1970 and 1980s.
The American singer and bassist was in the Jackson Five with four of his brothers from 1964 to 1975, and he was the second singer after his brother Michael.
Jermaine sang lead vocals on some of Jackson Five's biggest hits, and featured in classics such as 'I'll Be There' and 'I Want You Back'.
When the group reformed as The Jacksons, Jermaine stayed with Motown Records, and was replaced by his youngest brother, Randy.
Jermaine continued to have a solo career in the 1980s, including duets with Whitney Houston, but he eventually rejoined The Jacksons, where he has remained on and off ever since.
How old is Jermaine Jackson?

The Jackson 5: (foreground) Michael Jackson, Marlon Jackson (behind Michael), (background, from left) Jermaine Jackson, Jackie Jackson, and Tito Jackson. Picture: Getty

Full name Jermaine La Jaune Jackson, he was born on December 11, 1954 in Gary, Indiana, after his brother Tito Jackson.

He was the fourth child born to parents Joseph and Katherine Jackson. His siblings are Rebbie, Jackie, Tito, La Toya, Marlon, Brandon (Marlon's twin who died soon after birth), Michael, Randy, and Janet.

While his father worked long hours as a crane operator, Jermaine and his brothers, Tito and Jackie, secretly practised songs using their father's guitar.

Jermaine was the original lead singer of the Jackson Brothers, an early version of The Jackson Five, until 1966, when younger brother Michael began singing lead vocals.

Is Jermaine Jackson married and does he have any children?

Jermaine And Hazel on their wedding day. Picture: Getty

(From L to R) Jermaine Jackson Jr., Autumn Jackson, legendary Motown Records founder Berry Gordy, Hazel Gordy, Kerry Gordy and Jaimy Jackson. Picture: Getty

Jermaine Jackson has been married and divorced three times, and has seven children.

His first marriage was to Motown founder Berry Gordy's daughter, Hazel Gordy, from 1973 to 1988.

Jermaine and Hazel have three children together: Jermaine La Jaune 'Jay' Jackson Jr (born 1977), Autumn Joi Jackson (born 1978), and Jaimy Jermaine Jackson (born 1987).

Jermaine Jackson and ex-wife Alejandra. Picture: Getty

He was in a relationship with Margaret Maldonado from 1986 until 1993. They have two sons together: Jeremy Maldonado Jackson (born 1986), and Jourdynn Michael Jackson (born 1989).

Jermaine started a relationship with Alejandra Genevieve Oaziaza while she was dating his younger brother Randy, with whom she had a daughter and a son. He married Oaziaza in 1995, until they divorced in 2003. They have two sons: Jaafar Jermiah Jackson (born 1996), and Jermajesty Jermaine Jackson (born 2000).

In 2004, Jermaine met Halima Rashid while waiting in line at a Starbucks. A couple of months later, he proposed to her, and five months later, they were married. Rashid was arrested in 2015 for alleged domestic violence. She filed for divorce the following year.

Jermaine Jackson and ex-wife Halima Rashid. Picture: Getty

What is Jermaine Jackson's net worth?

Jermaine Jackson has an estimated net worth $300,000 according to Celebrity Net Worth.

Is there anything else we should know about Jermaine Jackson?

Jermaine Jackson - Do What You Do

Jermaine Jackson was raised as a Jehovah's Witness as a child.

In 1989, he converted to Islam after a trip to Bahrain, after being impressed by the local children's devotion to their religion.

He is also a supporter of English football team Sheffield Wednesday.

His biggest hit songs were:

Daddy's Home (later covered by Cliff Richard)
Let's Get Serious
Dynamite
Do What You Do
I Think It's Love