Rebbie Jackson facts: Michael Jackson sister's age, husband, children and songs revealed
29 March 2022, 16:01 | Updated: 19 May 2022, 13:18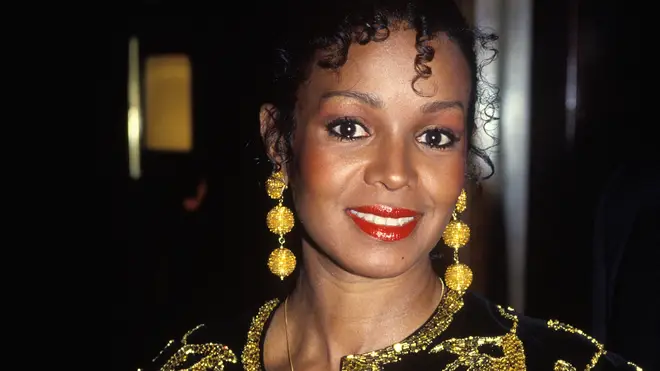 Rebbie Jackson is the eldest of the famous Jackson siblings, and is also a singer in her own right.
Perhaps not as famous as her brother Michael Jackson, sister Janet Jackson and her other siblings, Rebbie has in fact had a very successful career as a singer.
Rebbie first performed on stage with her siblings during shows in Las Vegas in 1974. She then started appearing in the TV series The Jacksons.
Rebbie Jackson - Centipede
Aged 34, Rebbie released her debut album Centipede in 1984, featuring songs written by Smokey Robinson, Prince, and her younger brother Michael.
After a couple more albums and a seven-year musical hiatus, Rebbie returned with a cover of 'Forever Young' for the Free Willy 2 soundtrack, and another album in 1998, which has so far been her most recent release.
How old is Rebbie Jackson and who are her siblings?

The Jackson family in 1977 ((clockwise from lower row, left): Janet, Randy, Jackie, Michael, Tito, Marlon, LaToya and Rebbie). Picture: Getty

Rebbie Jackson was born on May 29, 1950. She celebrated her 71st birthday in 2021.

Like her siblings, she was born in Gary, Indiana.

She was the first daughter of Joseph 'Joe' Jackson (1928-2018), and Katherine (born 1930), and is the eldest of their 10 children.

At the time, The Jacksons were lower-middle class and devout Jehovah's Witnesses.

Her siblings are:

Sigmund Esco 'Jackie' Jackson (born May 4, 1951)
Toriano Adaryll 'Tito' Jackson (born October 15, 1953)
Jermaine La Jaune Jackson (born December 11, 1954)
La Toya Yvonne Jackson (born May 29, 1956)
Marlon David Jackson (born March 12, 1957)
Brandon Jackson (March 12, 1957 – March 12, 1957)
Michael Joseph Jackson (August 29, 1958 – June 25, 2009)
Steven Randall 'Randy' Jackson (born October 29, 1961)
Janet Damita Jo Jackson (born May 16, 1966)
Her father also had a daughter, Joh'Vonnie Jackson (born August 30, 1974) from an affair.

Who was Rebbie Jackson's husband?

Rebbie Jackson and Nathaniel Brown in 1993. Picture: Getty

Aged 18, Rebbie announced that she wanted to marry her childhood love Nathaniel Brown in 1968.

This created tension in the Jackson family. Katherine encouraged her daughter to go ahead with the plan, but father Joseph opposed the marriage, as he wanted Rebbie to follow in her brothers' footsteps and become a singer.

At the time, Rebbie had no interest in a music career, despite having talent. Arguments carried on for several weeks, before her father relented and allowed Rebbie to marry Brown, but he refused to walk her down the aisle.

Nathaniel Brown died from cancer on January 6, 2013.

How many children does Rebbie Jackson have?

Rebbie and son Austin in 2013. Picture: Getty

Rebbie and Brown had three children together:

Stacee Brown (born May 5, 1971)
Yashi Brown (born October 5, 1977)
Austin Brown (born November 22, 1985)

Rebbie and her daughters Yashi and Stacee in 2001. Picture: Getty

Austin Brown is also a singer and musician, and has worked with various artists including Ariana Grande and Macy Gray.