Why Thompson Twins star turned back on fame after Live Aid stardom for simple life
27 September 2023, 11:56 | Updated: 2 October 2023, 09:14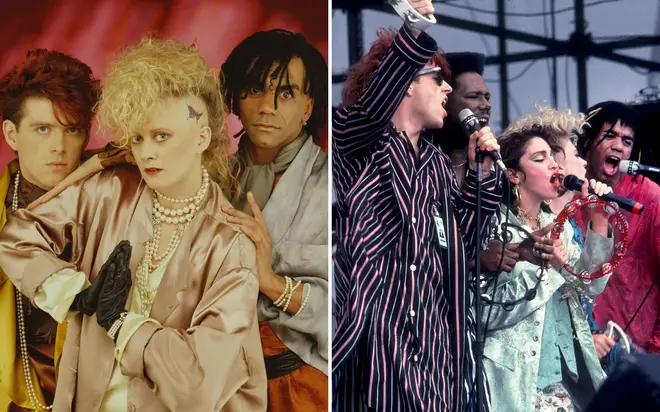 Every artist who played Live Aid became instant icons, if they weren't already.
The biggest congregation of pop and rock musicians the world had ever seen was broadcast to a global audience in 1985.
Organised by Bob Geldof as a relief effort to raise funds to help the Ethiopian famine during the decade, Live Aid became much more.
The two concerts, held at London's Wembley Stadium and in Philadelphia's John F. Kennedy Stadium, instantly became pop cultural history as an estimated 1.9 billion people watched it worldwide.
Of course, we all remember the performances from the likes of Queen, David Bowie, Eric Clapton, Phil Collins, Elton John, Sade, Sting, Bob Dylan, Paul McCartney, Bryan Adams, Madonna, Hall & Oates, Duran Duran, U2, the list goes on.
But there was one group - who in fact were joined on stage by Madonna and Nile Rodgers during the concert - who don't always spring to mind when people think of Live Aid's cultural impact: the Thompson Twins.
Earlier in the decade, the new wave group became a phenomenon in the US as the 'Second British Invasion' swept across the American airwaves.
Their 1983 single 'Hold Me Now' became a huge hit, and was the first of a series of high-charting singles which resulted in the band being asked to perform at Live Aid.
But despite their enormous fame, the Sheffield trio ended in 1993. Whilst band members Tom Bailey and Joe Leeway continued their careers in music, their percussionist Alannah Currie turned her back on fame altogether.
Thompson Twins - Hold Me Now
After Thompson Twins' chart success began to wane in the early 1990s, the trio decided to explore other musical territories like trip-hop and downtempo dub, so changed their name to Babble to reflect their new path.
But it wasn't long before the 'new band' imploded, after their first two albums made to significant dent, so they were dropped by Warner Records before their third album materialised.
It was then that Alannah Currie gave up music and changed tack completely, pursuing a new career as an artist and furniture restorer.
The New Zealand-born, London-based former musician now runs her own art studio under the moniker Miss Pokeno.
When Thompson Twins (later known as Babble) disbanded, Currie returned to New Zealand where she worked as a glass artist and environmental campaigner.
In 2004, she relocated to London once again, studying at London Metropolitan University before going on to run her own studio.
According to her website, Currie is currently a "London-based artist who makes work using luxurious veneers around uncomfortable and provocative narratives".
The bio section of her website also explains that she "ended her music career in 1996 when she returned to live in the New Zealand bush with her two children, in order to find quieter modes of working".
"She began casting glass and welding metal and exploring new ways of marrying art and politics," it adds.
Doyce Street Studios Projects is the space Alannah currently owns, which she uses as her own personal workshop and gallery.
Her work was exhibited in 2022 as part of Five Needle Five Wire, a group collection of artwork which featured the works of prominent and provocative contemporary female artists.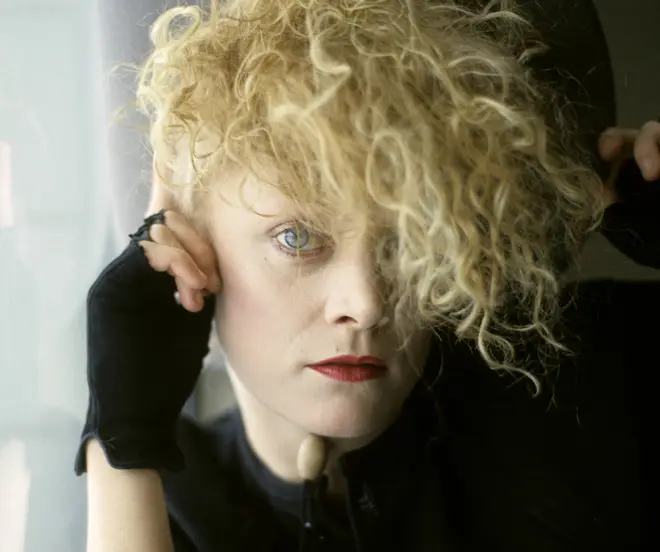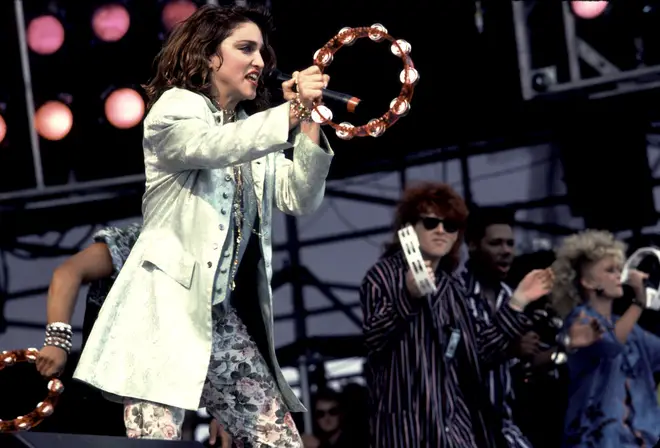 It's certainly a world away from performing to millions of adoring fans, as Thompson Twins did during the height of their mainstream success.
The group scored their first top ten hit on both sides of the Atlantic in 1983 with 'Love On Your Side', which snagged them a support slot with The Police during their US tour that year.
Further acclaim came their way with 'Hold Me Now' which remains their most enduring hit to this day, though singles 'Doctor! Doctor!' and 'You Take Me Up' both very nearly reached number one in the UK in 1984.
They both featured on Thompson Twins' 1984 album, Into The Gap, which was a major international success, eventually going on to secure double platinum classification.
Off the back of their snowballing superstardom came their Live Aid appearance, and an on-stage collaboration with Madonna was firmly on her way to becoming the world's biggest pop icon.
Though Thompson Twins' Tom Bailey admitted to not having paid attention to her throughout their performance.
Bailey later reflected on their set and laughed: "I was hardly aware of her contribution at the time. It was contribution of fame rather than notes."
Thompson Twins / Steve Stevens / Nile Rodgers / Madonna - Revolution (Live Aid 1985)
During her time in Thompson Twins, Alannah Currie and Tom Bailey became romantically involved, later going on to marry.
The couple welcomed their first child together, Jackson, in 1987 and had their second child, Indigo, five years later in 1992.
They left London behind in favour of moving back to the rustic life in New Zealand to raise their two children after their group had disbanded.
Currie recalled in a later interview: "We had Polaroid pictures of our London place. I used to look at them and think, 'Ooh, I used to be a pop star. What have we done to ourselves?'"
"Tom got depressed, hid under the stairs and meditated for three hours a day," she revealed, and the pair eventually called it a day in 2004, with Currie moving back to London.