The superstar King Charles III 'obsessed' over and struck up an unlikely friendship with
28 April 2023, 13:25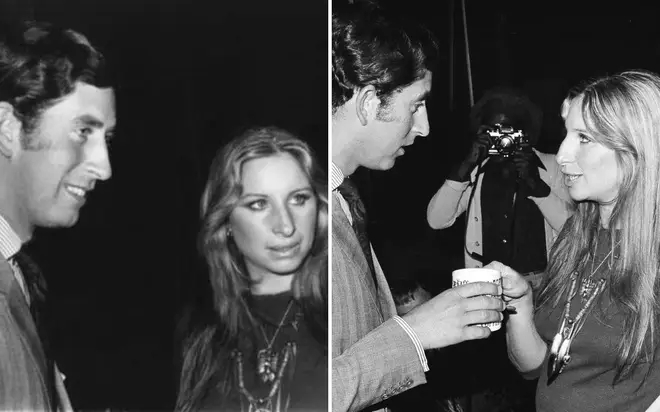 Whether we want to admit it or not, we all get a bit wrapped up in the love lives of our Royal Family.
Interest seems to swell in our monarchy once the newer generations begin to introduce their partners to the family and general populace.
Any public sighting gets tongues wagging, and the British public (alongside royalists around the world) go into overdrive once an engagement is announced.
We all love the prospect of a royal wedding: the furore around Will and Kate's marriage as well as Harry and Meghan's only proved it.
But it was their dad, King Charles III that set the benchmark for the public craze about royal marriages when he married Lady Diana Spencer in 1981.
Despite their embittered divorce later down the line, at they time shared nuptials it was considered the "wedding of the century" and was watched by an estimated 750 million people globally.
Though it could've been very different if rumours were to be believed, that a young Charles was growing ever closer to a certain Hollywood and Broadway superstar in the 1970s: Barbra Streisand.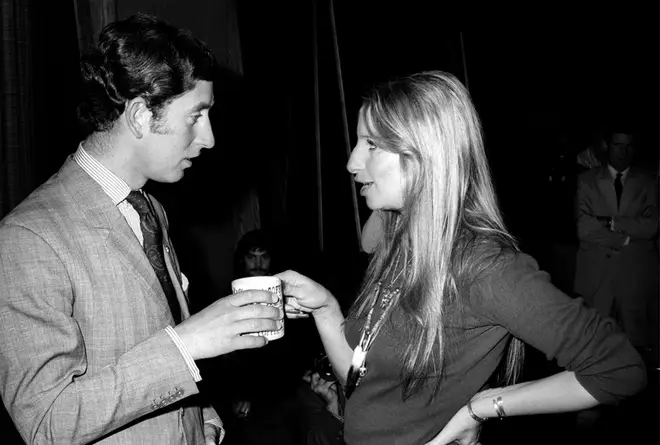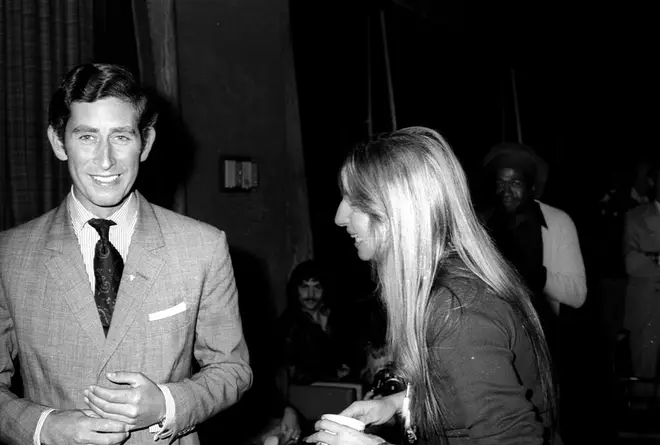 According to the upcoming biography The King: The Life of Charles III written by American author Christopher Andersen, the heir apparent saw Streisand's film Funny Girl three times in the cinema.
He was reported obsessed with the star and had a framed photograph of her hung in plain sight in his Cambridge dorm rooms which migrated with him to his Buckingham Palace bedroom when he moved back after graduating.
But several years later in 1974 when Charles was 26 years old, he got the opportunity to meet Barbra in California.
He was serving in the Royal Navy at the time, and met her whilst she was filming the sequel to Funny Girl, the film of her's that Charles adored.
It was reported that they'd struck up a strong bond from the get-go and remained in touch, which has been confirmed by both parties in the years since.
Prince Charles and Barbra Streisand, Old Friends Reunited (1994)
Author Andersen has previously written about the pair's unlikely friendship in his 2018 book, Game Of Crowns, where he shared Princess Diana's opinion on their close bond.
Her confidante claimed that Charles was so close to Barbra that Diana "would not have been surprised if they had an affair".
In his navy journal, the King once allegedly wrote: "People look at me in amazement when I say she is devastatingly attractive with a great deal of sex appeal."
And the way he used to look at Barbra when they were in each other's company, you could certain believe that was the case.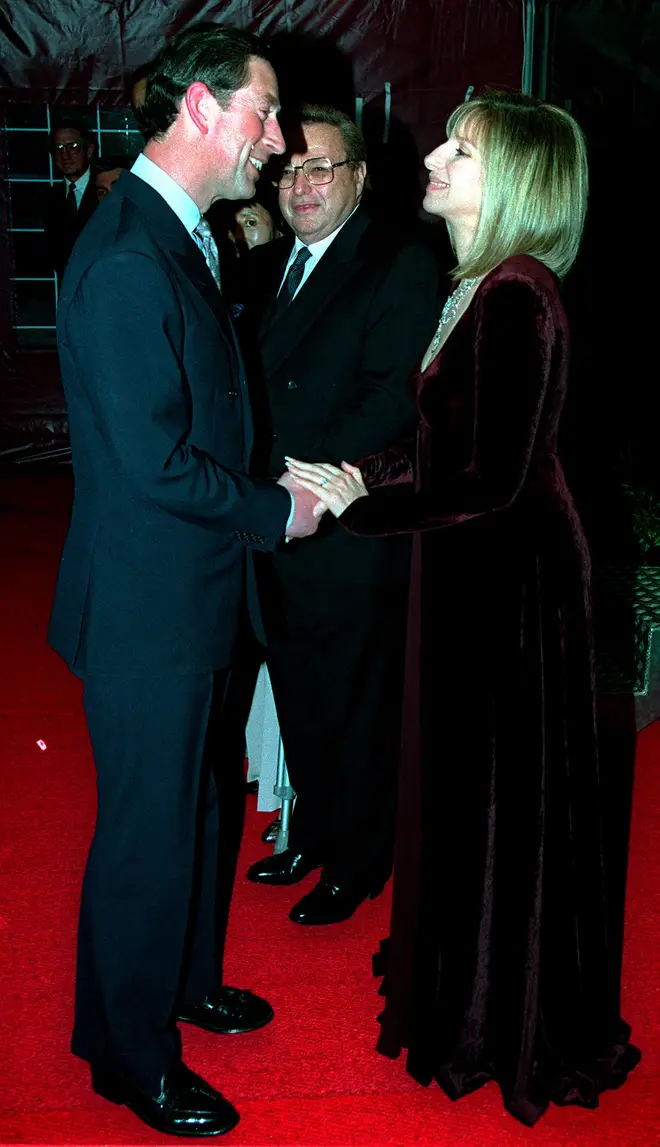 Both Charles and Barbra have never shied away from their affections for each other in the public realm however.
As part of the UK's national Thank You Day to honour the NHS for their hard work during the pandemic in 2021, Charles stated in an interview:
"I have always been a great admirer of the incredibly versatile American actress and singer Barbra Streisand."
"Back in 1974, when I was serving in the Royal Navy…as a young lieutenant in the frigate HMS Jupiter, we called into the United States Navy's base in San Diego, California…when I heard that she was currently making the film [Funny Lady - sequel to Funny Girl]" he continued.
"I was lucky enough to visit the set and to meet her there. I shall never forget her dazzling, effervescent talent and the unique vitality and attraction of her voice and her acting ability."
"This next song, 'Don't Rain On My Parade,' is therefore full of special memories of - I hardly dare think of it now - 47 years ago."
Barbra Streisand On Her Friendship With Prince Charles, Memoirs & Preparing To Turn 80 | Lorraine
Barbra has also been equally complimentary about Charles and their long-standing friendship, which she revealed on Lorraine in 2022.
"He asked to meet me. So he came to the recording studio... I offered him a sip of tea and I thought, 'They didn't have to test me for poison or something? No.'"
"We became friends," Streisand confirmed. "And I loved spending some time at Highgrove for a weekend fundraiser and going through his gardens."
In the interview, she also recalled a cute story after Charles sent her flowers, recalling: "I walked by [the assistant's] room and I saw this bouquet of flowers and I said, 'Who sent me that?' and she said, 'A fan called Charles.' And I said, 'Really? Let me see the note.'"
"And there was [Prince Charles's] seal." Streisand instantly recognised that the flowers were from his royal gardens, rather than a florist. She noted: "They were from his gardens and it's a different look—the flowers—when they are garden flowers."
"She just mistook it for a fan," Barbra added. "It was so funny, I thought. That's Prince Charles! That was before he met Diana."
True to her 'funny girl' history, Barbra joked about things being very different if she'd made a move.
"I had a very funny line on stage when he came to see the show. I said, 'You know, if I played my cards right, I could have wound up being the first Jewish princess!'"