Adele reveals the song James Corden inspired her to write in tearful finale to Carpool Karaoke
25 April 2023, 11:35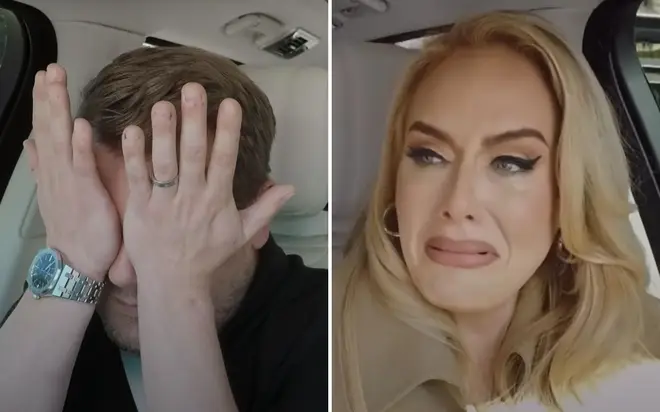 James Corden has made plenty of friends throughout his stint on US late night television.
Having presented the Late Late Show on CBS since 2015, the British comedian breathed new life into the late-night format.
Arguably his greatest achievement during his time in Hollywood however, has been Carpool Karaoke.
It was George Michael that helped Corden created the idea for a Comic Relief gag years back, and the Gavin & Stacey co-creator took the skit with him and became an overnight sensation because of it.
Throughout his time as the show's presenter, James Corden has driven around streets of Los Angeles belting out classic songs from stars like Mariah Carey, Madonna, Rod Stewart, Bruno Mars, Celine Dion, Stevie Wonder, Elton John, and even Michelle Obama.
Last year however, Corden revealed he was calling on his eight-and-a-half-year period as the face of US late-night, which would see him leave the show in 2023.
That time has now come, and for the final ever episode of Carpool Karaoke, he invited his best friend Adele back to the front seat in an emotional episode to call time on his stateside journey.
Driving together around the LA streets for one final time, Adele revealed that it was Corden who inspired her to write one of her most beloved songs after he guided the best-selling singer through her difficult divorce.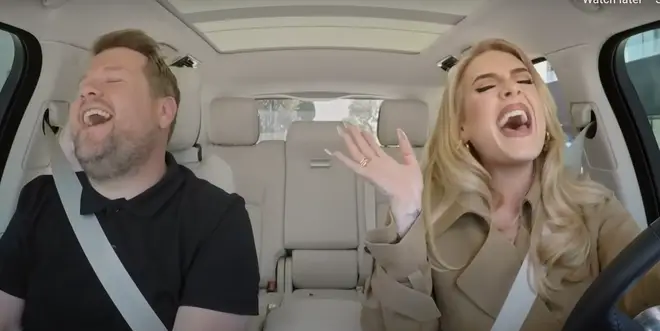 Adele broke down whilst tearfully discussing her divorce from Simon Konecki in the emotional video that was released on Monday.
As expected, things kicked off in a jovial mood but that quickly turned when she revealed James - who was also holding back his tears - had guided her through the split by going on holiday together.
She then revealed for the first time that a verse in her song 'I Drink Wine' was inspired by the late-night host when he turned to Adele for advice whilst he was in the midst of a tough time himself.
"[The verse] was inspired by a conversation that you and I had, and it was the 4th of January, 2020 or something, and we'd been on vacation together with the kids..." Adele began.
"And we were on our way home and my mood had changed and it was like the first year that I felt like I had to hold myself accountable for just being an adult, whereas the year before that I left Simon, you and Jules and the kids were so integral in looking after me and Angelo" she stated before breaking down in tears.
"You used to do it with humour as well, you used to be like, "good luck with that one!" with any sort of thing that I was pursuing, and you were always so, you were like an adult with me, you and Julia would always give me this advice" Adele continued.
Adele - The Final Carpool Karaoke
But it was Adele who gave James the advice he needed over the course of a six-hour phone conversation, when he was indecisive about his time in America and whether or he should head back to British shores.
Adele then put what he was feeling into words, which became the lyrics to 'I Drink Wine' from her latest album 30.
"It was everything that I was feeling that day. I was floored by how you'd managed to take everything that I was feeling myself, and... life, and just put it in a verse" James gushes during the exert.
Clearly overcome with emotion because of the gift Adele gave him as well as the occasion, James called it a "privilege" that she managed to capture how he felt in that moment and create an iconic song around it.
After belting out 'Rolling In The Deep' together, the pair discussed James no longer living in Los Angeles.
"It's been a crazy eight years, in one sense it feels like it's gone like that (clicks fingers) and in another I feel like I don't remember what life was like before being here," a teary-eyed James admitted. 
Adele confessed how she's going to feel without James living nearby, saying: "I've never lived in LA without you guys so I'm like a bit nervous about it."
After singing along together to 'Hometown Glory', the pair start to cry again as Adele tells him: "You're one of my best friends in the whole world." 
"I'm just not ready to come back [to the UK] yet. Otherwise I would come back with you" she added as she wiped away her tears.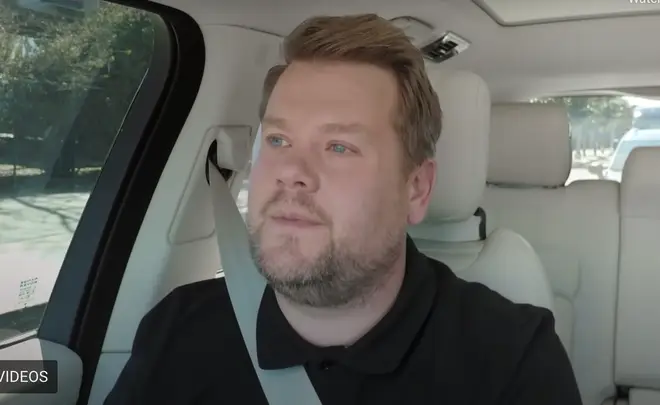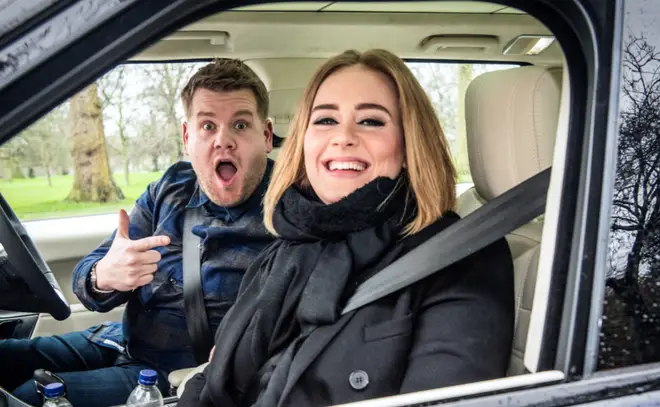 James Corden revealed he was leaving the US in April 2022 after signing a new one-year contract to close out his time as host of the Late Late Show on CBS.
At the time he told Deadline: "It's been it's a really hard decision to leave because I'm so immensely proud of the show."
"I'm thrilled to be extending [for a year]. I always thought I'd do it for five years and then leave, and then I stayed on. I've really been thinking about it for a long time, thinking whether there might be one more adventure."
Now after nearly a decade of bringing joyous renditions of iconic songs beside the world's biggest stars, James Corden is finally on his way back to the UK.