Ed Sheeran gatecrashes wedding to serenade overjoyed couple on the guitar
13 September 2023, 16:15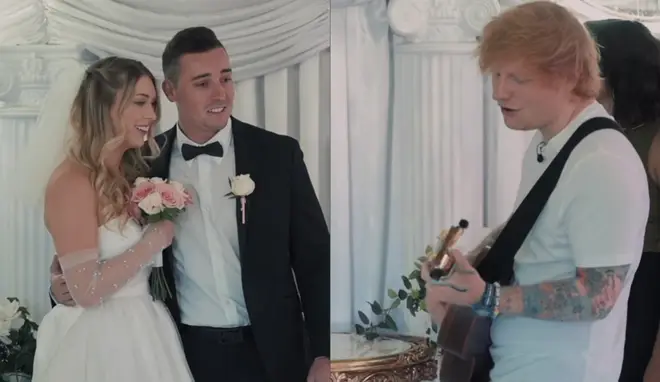 As Las Vegas weddings go, this is one to remember.
Ed Sheeran gave one newly-married couple the shock of their lives, when he surprised guests at their wedding and serenaded the pair on his guitar.
In a heartwarming video shared on Ed Sheeran's Instagram page, the magical moment unfolded during the couple's wedding ceremony at the charming Little White Wedding Chapel venue in Las Vegas, just as they were about to exchange their vows.
To the astonishment of the congregation, Ed Sheeran made an impromptu appearance, wielding his acoustic guitar and delving into a soulful rendition of his upcoming song, 'Magical,' which will be featured on his forthcoming album, 'Autumn Variations.'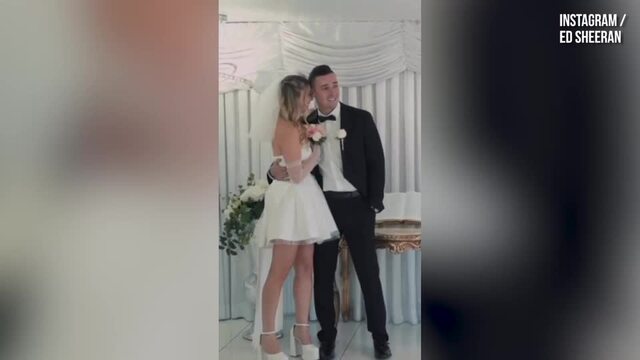 Ed Sheeran surprises couple at their wedding in Las Vegas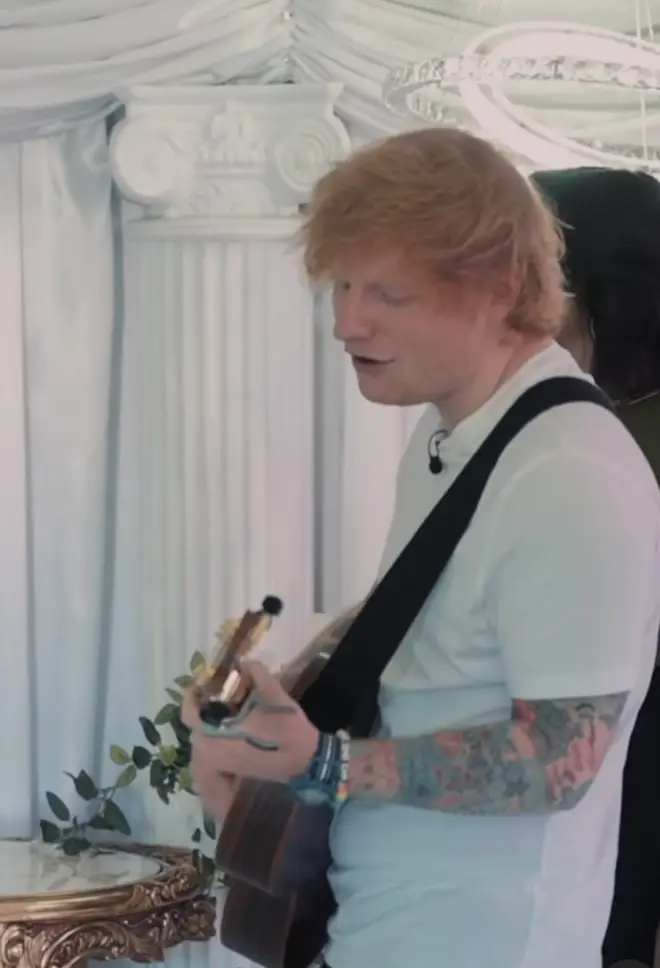 Accompanied by four backing singers, the 32-year-old singer transformed the chapel, famous for its drive-thru tunnel of love, into an impromptu gig for the pair.
After the heartwarming performance, Sheeran graciously posed for photographs with the elated newlyweds and even took it a step further by agreeing to sign their marriage certificate and serve as a witness.
The groom, Jordan Lindenfield, took to the comments section beneath the video to express his profound gratitude to Sheeran for creating "the most magical day" for him and his new wife.
"THANK YOU SO MUCH for the most magical day of our lives, he wrote. "We'll truly never forget this or the wedding advice you gave us."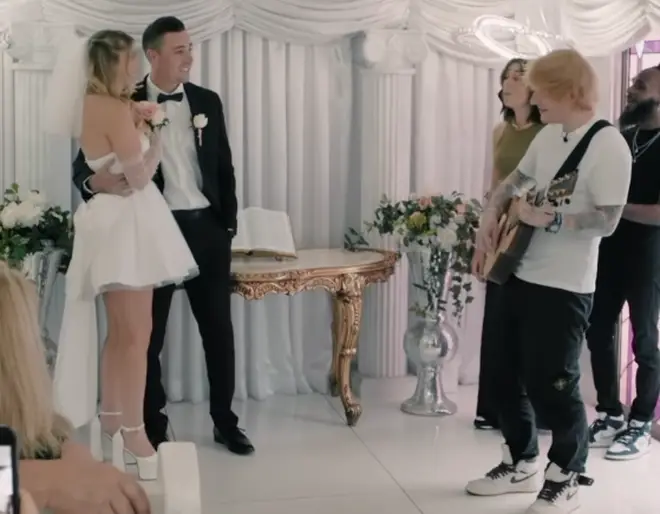 The surprise comes just months after Ed surprised a busker with a duet on the New York subway, before gifting him tickets to his upcoming concert.
The singer was shooting a video of him singing Ed Sheeran's new song 'Eyes Closed' in Brooklyn when he was surprised by the superstar himself.
In a video posted by the busker, Ed Sheeran can be seen walking up behind Mike as he sings the chorus of his hit song, before he turns around in surprise when he hears the star singing behind him.
Ed Sheeran is in the midst of the USA leg of his Mathematics tour ('+ – = ÷ x Tour').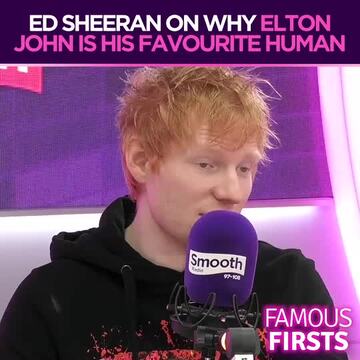 Famous Firsts: Ed Sheeran on his love for Elton John
Unfortunately, he had to cancel a performance at the Allegiant Stadium in Las Vegas due to challenges related to equipment transport.
Taking to Instagram, Ed explained: "It was a safety issue, and we really tried to do the best we could to make the show happen but I'm not gonna risk the safety of my fans for anything.
"I really am gutted, this was very much out of my control but I do take full responsibility for everyone that was put out from the cancellation," adding that the concert had been rescheduled for October 28.