Watch the moment John Lennon hears 'Imagine' played for first time in extraordinary video
20 October 2023, 15:02
The Beatle can be seen listening to the first ever full recording of his political song in 1971.
A video of John Lennon listening to the first-ever playback of 'Imagine' captures an incredible moment in music history.
The video footage shows the singer, who left the Beatles a year earlier, hearing his soon-to-be hit song played for the first time.
Smoking a cigarette and staring into the distance as the song plays, Lennon gives nothing away as the song comes to an end.
Then without saying a word, he smiles, looks straight at the camera and spins in his chair, clearly ecstatic at the sound of his new track.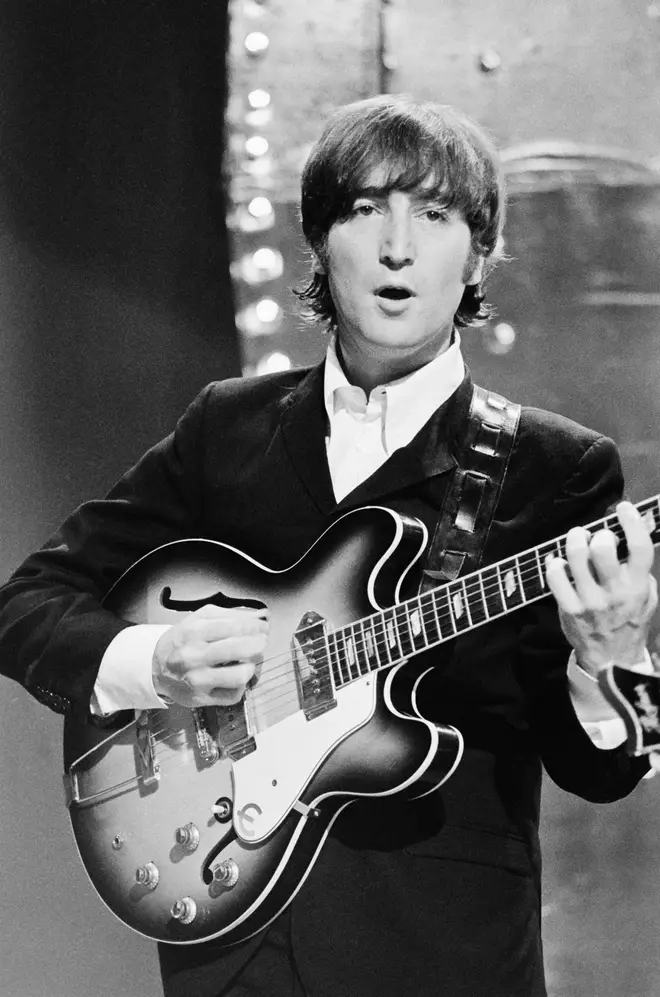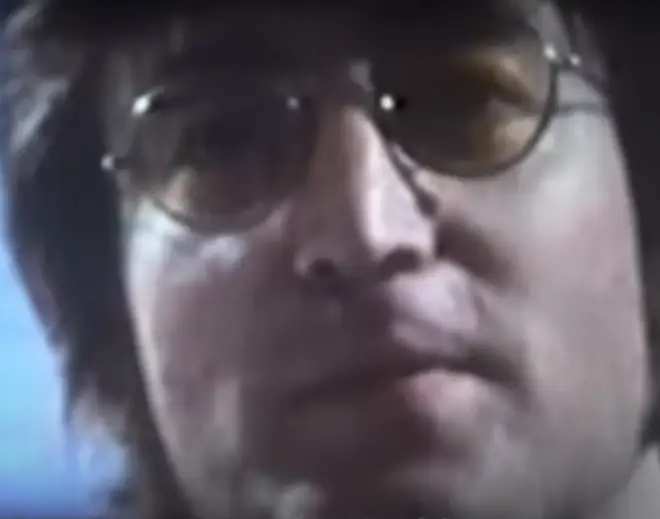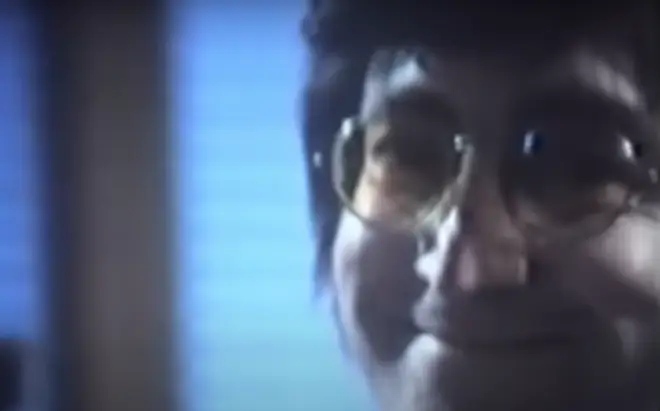 John Lennon then snaps back into work mode, speaking with the producer about tweaks to the song, but his moment of joy has been captured forever.
Beatles fans were thrilled with the footage, with many of them taking to the comments to talk about the extraordinary moment.
"I love the way he spins around and smiles like that. That's true joy right there. He's happy about this," one said.
"If nothing else John Lennon knew music and this is the instant he knew he created a masterpiece," another wrote.
"When you have a secret that you're dying to reveal to everyone around you but can't just yet," a third mused. "The pinnacle of John's artistic career and defining moment of realisation. He just knew he had nailed it."
The song, released in 1971 as the title track of his seminal album, has since become an anthem for peace and unity.
Watch the video of John Lennon hearing 'Imagine' for the first time below:
John Lennon hears playback of IMAGINE for the first time 1971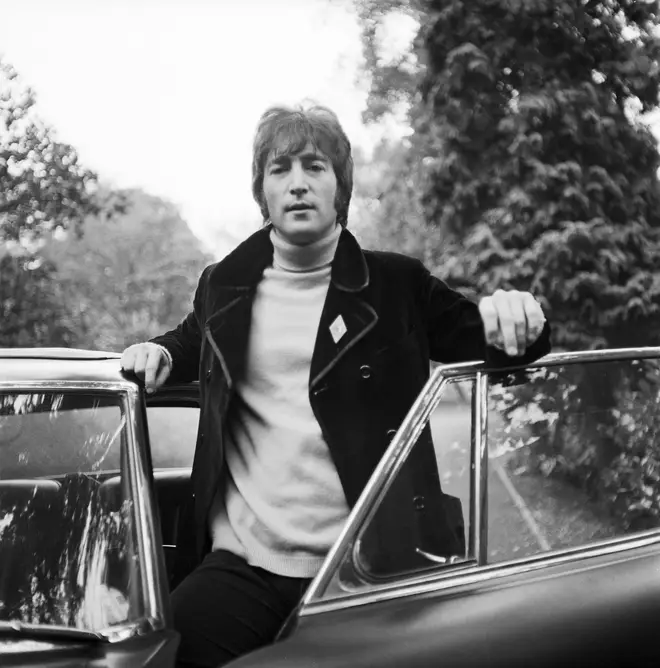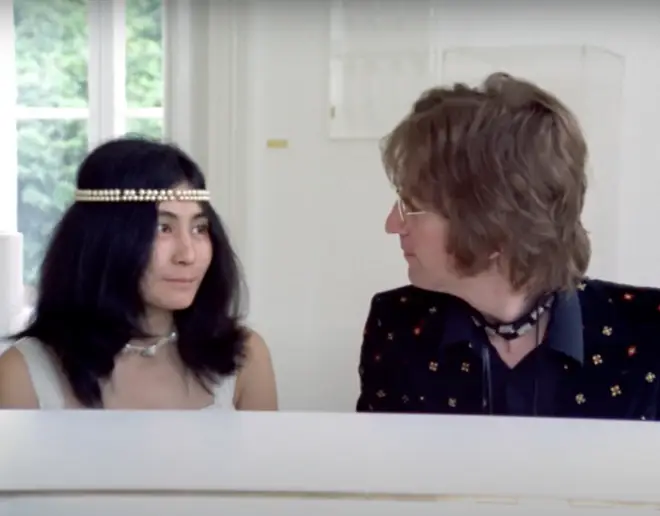 John Lennon composed 'Imagine' early one morning in 1971.
It was written on a Steinway piano, in a bedroom at his Tittenhurst Park home in Ascot.
Yoko Ono watched on as he composed the melody, chords and most of the lyrics, and nearly completed the whole song in one short writing session.
'Imagine' reached number one in Canada and number three in the US in 1971, however, it wasn't released as a single in the UK until 1975, where it reached number six.
After Lennon's murder in 1980, the single re-entered the UK charts, and reached number one, where it stayed for four weeks in January 1981.
It was re-released as a single in the UK in 1988, peaking at number 45, and again in 1999, reaching number three.
To date, it has sold over 1,640,000 copies in the UK, making it Lennon's best-selling single as a solo artist.
IMAGINE. (Ultimate Mix, 2020) - John Lennon & The Plastic Ono Band (with the Flux Fiddlers) HD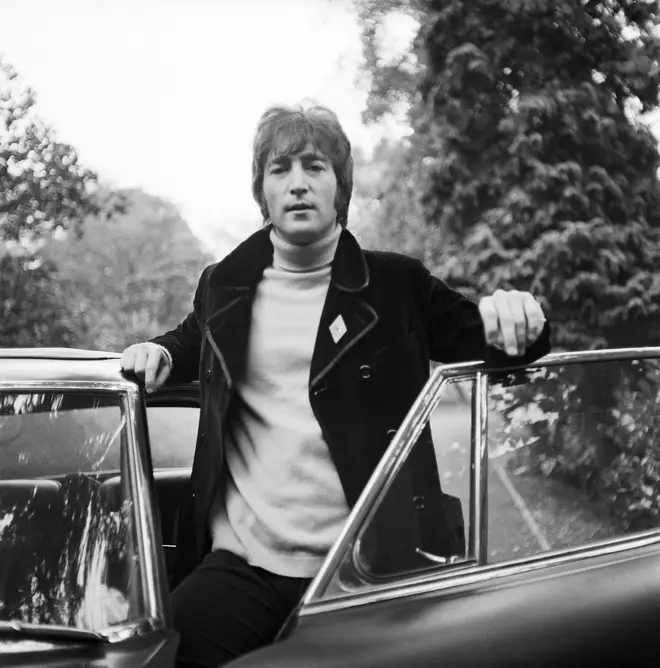 Nearly 50 years after its conception 'Imagine' is still one of the most covered songs ever, and continues to be used as a symbol in the pursuit of world peace.
Stars such as Elton John, David Bowie and Stevie Wonder have performed their own versions of the song, and in 2000, George Michael paid over $2 million for the piano Lennon wrote 'Imagine' on.
The 'Careless Whisper' star then returned it to the Beatles museum in Liverpool, and has since been "on tour" to various world locations promoting peace.
George said at the time: "Even though I now own the piano personally, I don't see any good reason for not leaving it with the people of Liverpool. It's something that should be looked at, marvelled at. So it will be back in the museum there soon. But first I want to write something on it."
2017 saw the songwriting credits of 'Imagine' change, after quotes from the Beatle himself proved that Yoko Ono had a big hand in the final song.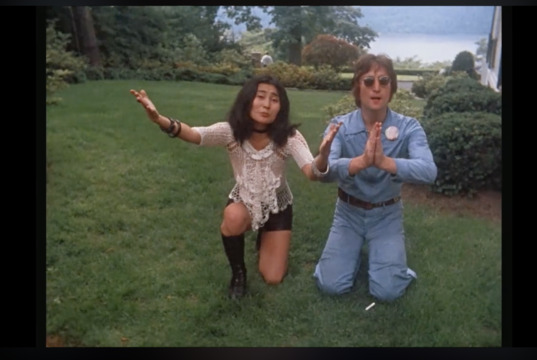 Watch The Trailer for 'Imagine' The Music Film Directed And Starring John Lennon & Yoko Ono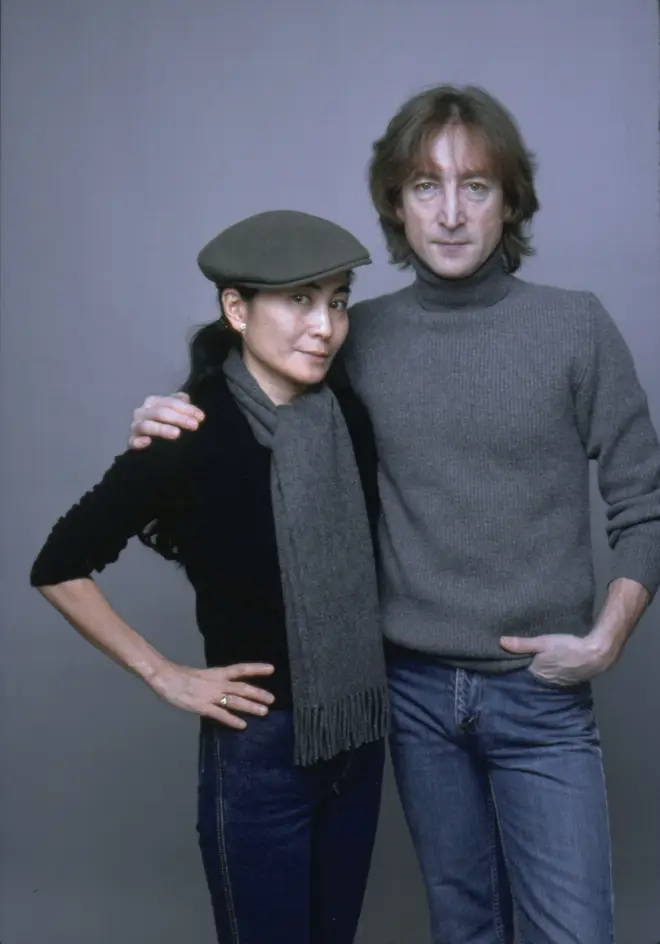 John Lennon said he was inspired by several poems from his wife Yoko Ono's 1964 book Grapefruit.
One poem, which Capitol Records later reproduced on the back cover of the original Imagine album titled 'Cloud Piece', reads: "Imagine the clouds dripping, dig a hole in your garden to put them in."
Lennon later explained that the song "should be credited as a Lennon/Ono song," he said in a 1980 interview with the BBC.
"A lot of it – the lyric and the concept – came from Yoko, but in those days I was a bit more selfish, a bit more macho, and I sort of omitted her contribution, but it was right out of Grapefruit."
On June 14, 2017, the National Music Publishers' Association announced that Yoko Ono would finally be added as a songwriter for 'Imagine'.
This occurred at a ceremony where Ono was given the Centennial Award for her contribution, which was followed by a Patti Smith cover of the song.