Rod Stewart to welcome THIRD family member of 2023 as daughter Ruby announces engagement
25 January 2023, 14:22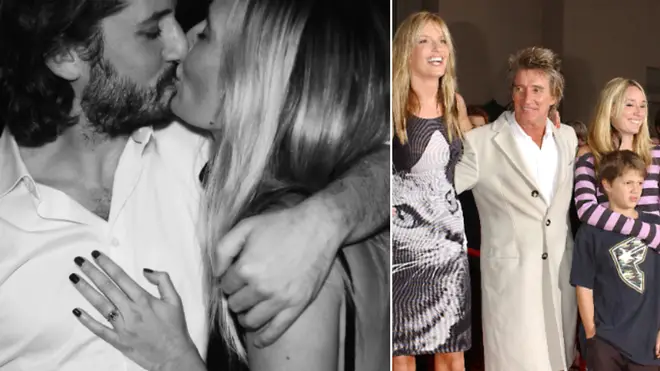 Rod Stewart's second eldest daughter Ruby Stewart has announced her engagement three weeks after revealing she is pregnant with her first child.
Sir Rod Stewart's huge family continues to grow!
The rocker, 78, is welcoming a new son-in-law into the fold, just weeks after two of his kids announced they are pregnant with his grandchildren.
Ruby Stewart, Rod Stewart's second eldest daughter, has taken to social media to confirm her engagement to partner Jake Kalic, just months before the pair are due to have their first child in April.
Ruby announced her pregnancy on January 3 with a gender-reveal video on her Instagram account starring her whole family.
Taking to the social media platform on Sunday (January 22) , Ruby shared more wonderful news as she announced her engagement.
The 35-year-old shared pictures of her and partner Jake, captioning the images with a heartfelt message to her future husband.
"Yes to…Always finding your hand to hold in the middle of the night… to always making a s---ty situation something we can laugh about… to calling me out on my passive-aggressive bulls—.. to knowing how and when to hold me without me even having to ask…" she said.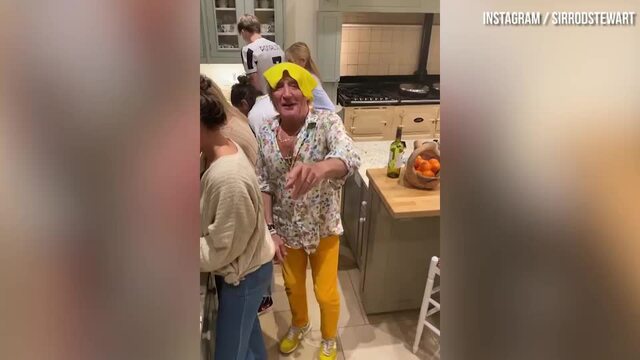 Sir Rod Stewart and his entire family line up to cook dinner in quirky Instagram clip
"To always telling me I'm beautiful even when I'm sick and swollen… to always hearing your tone deaf singing with all your heart… to never being able to dance with you without laughing at you… to always knowing my home is wherever you are…"
Ruby finished the note by adding: "Yes to this life… our love… Because Forever doesn't sound like a long time if it's spent with you…"
Ruby's news comes just one week after Rod Stewart's son Liam announced he is to be a father for the first time – the third family member to join the Stewart clan in 2023!
The singer's son Liam, with ex-wife Rachel Hunter has revealed he was to welcome his first child with partner, Nicole Ann, with a beautiful video posted to his Instagram page.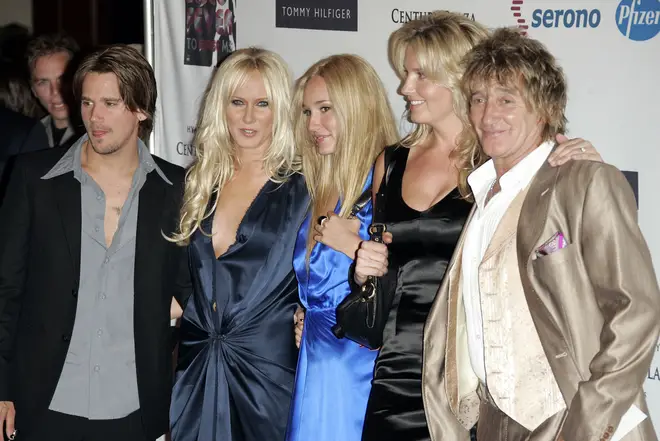 Sir Rod Stewart has a total of eight children and has been married three times.
The singer had two children with his first wife Alana - Kimberly Stewart in 1979 and Sean Stewart in 1980.
Rod then had a child with model Kelly Emberg, whom he was with from 1983 to 1990. Ruby Stewart was born in 1987, and is a fashion model and singer.
He had two children with second wife Rachel - Renée Stewart in 1992 and Liam Stewart in 1994, and Rod also has two children with wife Penny Lancaster - Alastair Stewart in 2005 and Aiden Stewart in 2011.