Rod Stewart's wife Penny Lancaster surprises crowd by policing Queen's funeral: 'It was the biggest honour'
20 September 2022, 13:07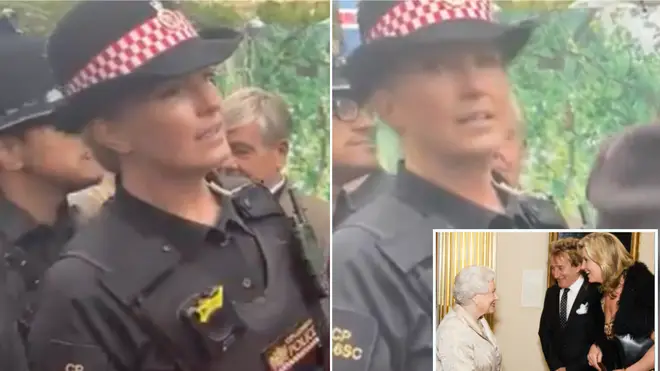 Penny Lancaster surprised fans and onlookers when it was revealed she was one of 15,000 police officers to patrol the streets of London during the Queen's state funeral.
Rod Stewart's wife was up at 5am to work the funeral procession where she manned the barriers near Queen Victoria's Memorial.
The Loose Women presenter, 51, said it was a huge honour to work during the funeral and that she wouldn't have missed it "for the world."
Speaking to PA News on Monday, Penny Lancaster said: "I think it's [the same reason] why every officer wanted to be here today, because we swore an oath to the Queen to serve in the office of constable. This is the biggest honour of all.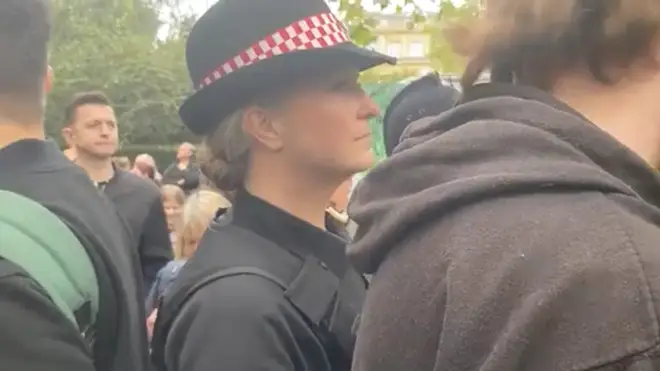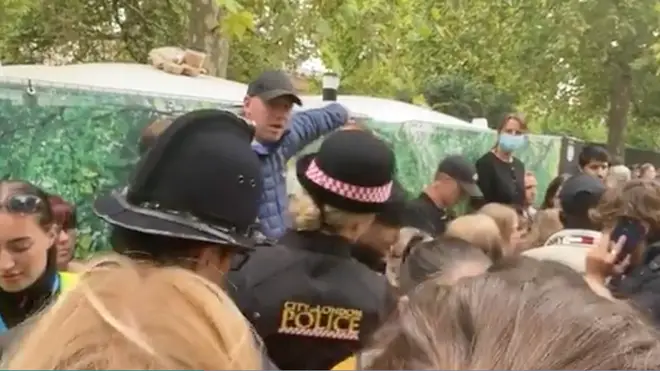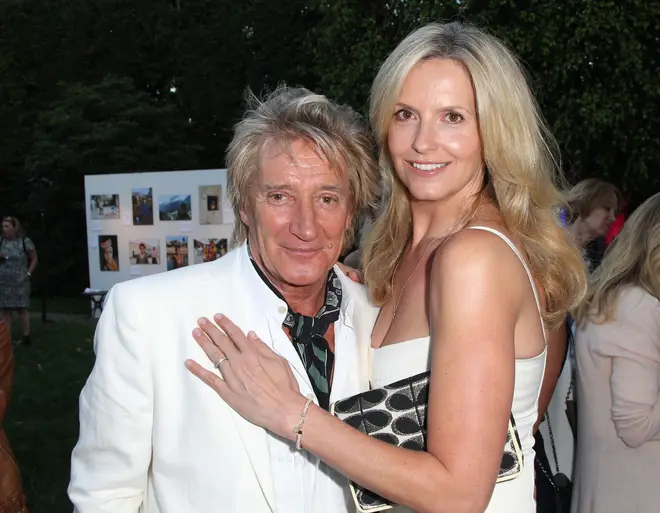 Penny works 200 hours a year as a special constable – the equivalent of one shift a week – and spoke about her training and preparation for the big event.
"Leading up to that moment, it's been a very emotional few days," she said. "In that moment, our priority is to be aware of the crowd and the potential dangers and risks on an event like today.
"So the focus is mostly on my duty, but also (it was) a wonderful opportunity and very honoured to be here to pay respects at the same time.
The rocker's wife worked a long day beside her fellow officers: "We were in uniform by 5am this morning and we don't know what time we will be working until," she said, adding: "We just want to make sure that all the crowds get home safely. Today has been quite a long shift, but I wouldn't have missed it for the world."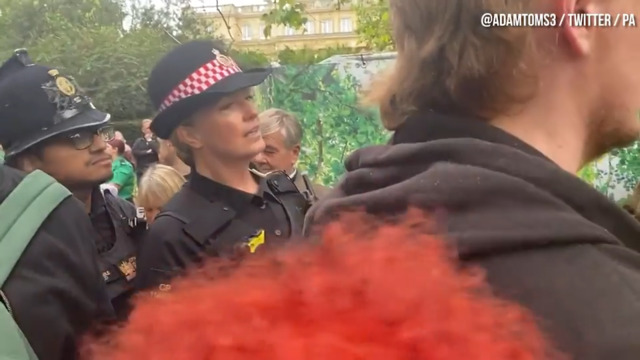 Penny Lancaster polices the streets for Queen's funeral
Penny also spoke about her grief over the Queen's passing. The presenter had met Elizabeth II and King Charles on numerous occasions when Rod Stewart had performed at charity events through the years.
"It sort of hit in waves," she said. "I think it was just such a shock, it took a while for it to sink in.
"An incredible woman the Queen was, I think everyone utters the same sentiments. I had the pleasure of meeting her on a few occasions and you sensed her presence before you saw her.
"Whatever nerves you had, she instantly put you at ease with that twinkle in her eye, her warm smile, she kind of felt like anyone's grandma. She was just an incredible woman."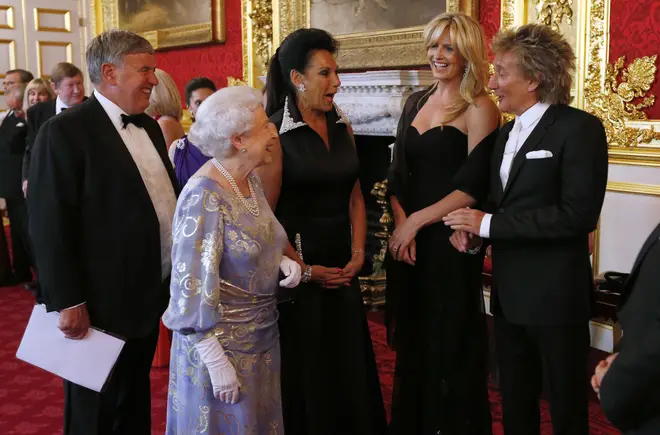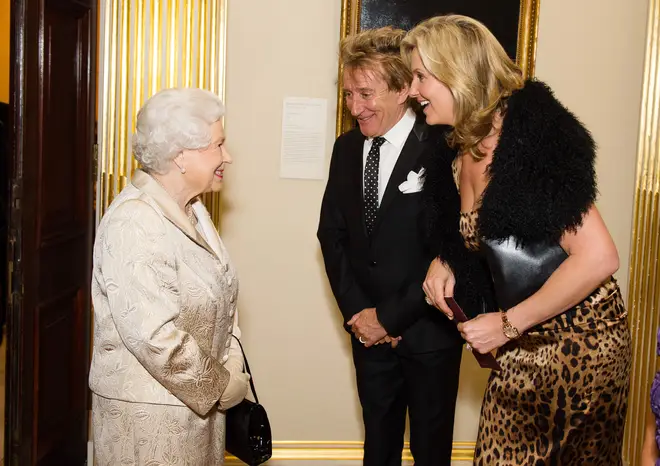 Penny began volunteering with the police after taking part in the Channel 4 show, Famous and Fighting Crime and speaking on Graham Norton in November 2021, Rod Stewart revealed he was very supportive of his wife's decision.
"She trained for eight months, and she loves it. I backed her all the way.
"She says she loves giving something back, but more importantly she wants to protect the city she loves."