Cher recalls visit with "really happy" Tina Turner before she died
25 May 2023, 10:53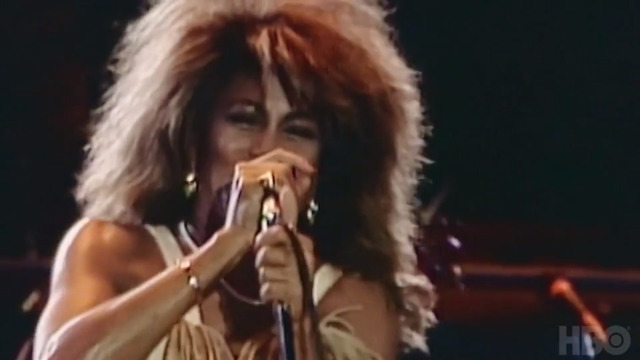 TINA (2021) Official Trailer | HBO
Cher also reveals that Tina Turner gave her a gift of "Tina Turner shoes" on their last meeting.
Despite having a powerhouse voice that could shake any arena down to its foundations all by itself, Tina Turner was a frequent and generous collaborator.
She sang with everyone from Mick Jagger and David Bowie to Bryan Adams, Bruce Springsteen and the Pet Shop Boys, and many more besides.
On more than one occasion, Tina hooked up with fellow duo-performer-turned-solo-star, Cher.
Among their many duets were performances of 'Shame Shame Shame' and a Beatles medley on The Cher Show in 1975, and also 'Proud Mary' in concert (with special guest Elton John), cementing a friendship of two icons.
After Tina's passing, Cher spoke with MSNBC's The Beat With Ari Melber to talk about their more recent meet-ups.
WATCH: Cher reflects on her close friend Tina Turner's legendary life.

"There was no other person like her. There was no other person who could come close to who she was." pic.twitter.com/lqhuCeobwt

— MSNBC (@MSNBC) May 25, 2023
"I started going to visit her because I thought, 'I need to put this time into our friendship, so she knows we haven't forgotten her'," Cher said.
"So we all took turns going and spending time with her and it made her happy."
Cher added that Tina "was really happy" despite her illness, which required her to have a dialysis machine in her house.
"She fought this sickness for such a long time," Cher said.
Cher - Shame Shame Shame (with Tina Turner) (The Cher Show, 04/27/1975)
"And she was so strong as you think she would be, but I know towards the end, she told me once, she said, 'I'm really ready. I just don't want to put up with this anymore'."
Of the last time they spoke, Cher also revealed: "She gave me a pair of shoes the last time I saw her.
"What kind of shoes? Tina Turner shoes! The big high heels that she just [walked] around in like they were nothing."