The Story of... 'Killing Me Softly With His Song' by Roberta Flack
17 April 2023, 09:59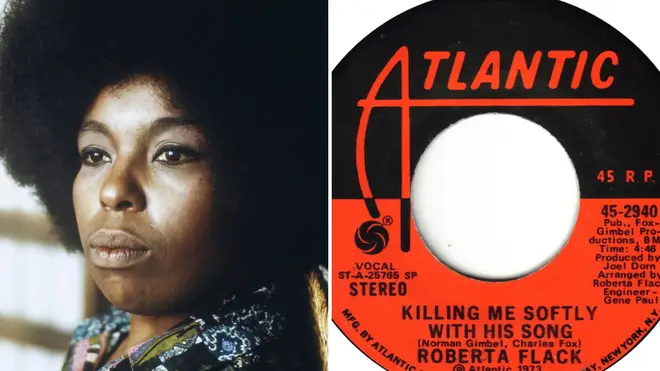 It's one of the most iconic choruses in modern music about infatuation and desire.
"Strumming my pain with his fingers, singing my life with his words. Killing me softly with his song."
Needing a connection but not finding it: 'Killing Me Softly With His Song' is not a story of a romance gone wrong, it's a song about unrequited love and the power of experiencing song in the flesh.
And it couldn't be sung more beautifully, with such anguish and yearning than when Roberta Flack lent her voice to the lyrics.
But who wrote the song? What inspired the song's lyrics? Did anyone else record it before or after Roberta Flack? Was it a success when it was released?
Here's all you need to know about the iconic ballad 'Killing Me Softly With His Song'.
Who wrote 'Killing Me Softly With His Song'?
Lori Lieberman - Killing Me Softly With His Song
'Killing Me Softly With His Song' was written by the songwriting team of Charles Fox and Norman Gimbel.
The song was written for American folk-rock singer-songwriter Lori Liebermann who originally recorded and released the song in 1972.
Liebermann has claimed to have contributed to the songwriting process herself, but has never been officially credited.
What inspired 'Killing Me Softly With His Song'?
After Lori Liebermann saw Don McLean in concert at the Troubadour Theatre in Los Angeles, she said she was overwhelmed by the experience and wrote a poem to express how she felt.
The next day she supposedly showed the poem to Fox and Gimbel who were in the process of writing songs for her upcoming album, and that was the birth of the song.
In a later interview, Gimbel revealed: "She told us about this strong experience she had listening to McLean. I had a notion this might make a good song so the three of us discussed it."
"We talked it over several times, just as we did with the rest of the numbers we wrote for the album and we all felt it had possibilities."
However, many years later, Fox refuted the story: "I think it's called an urban legend. It really didn't happen that way. Norman Gimbel and I wrote that song for a young artist whose name was Lori Lieberman."
"I sat down and the music just flowed right along with the words. And we got together the next morning and made a couple of adjustments with it and we played it for Lori, and she loved it, she said it reminds her of being at a Don McLean concert."
Did Don McLean know 'Killing Me Softly With His Song' was about him?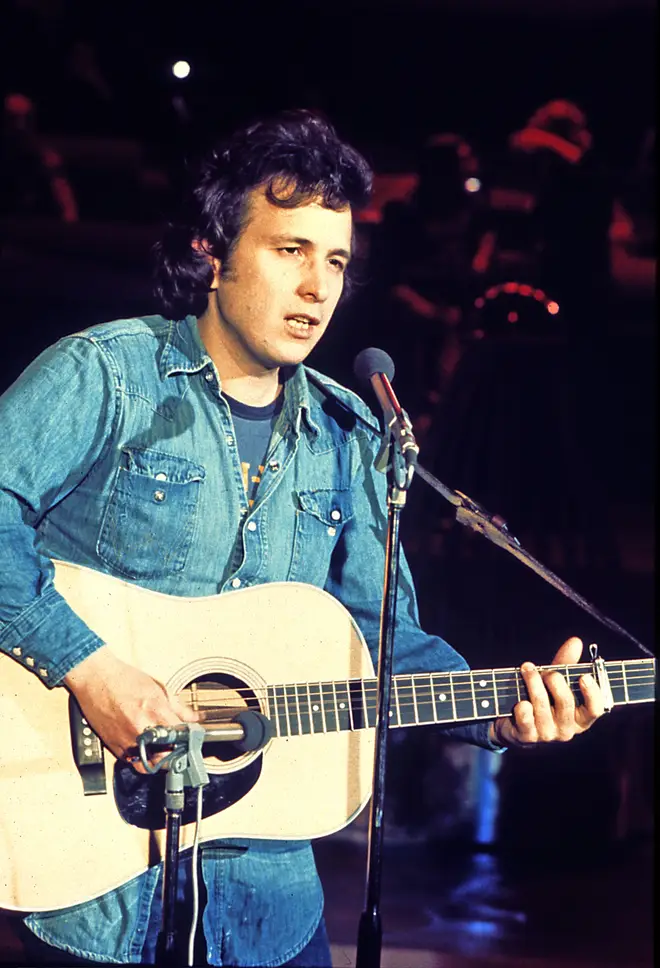 Depending on whose account you believe, it seems like Don McLean had some sort of influence over the song's lyrics.
After Roberta Flack's version hit No.1 on the Billboard Charts, the 'American Pie' singer stated that being the inspiration for the song "was an honour and a delight, and I give Lieberman the credit."
"My songs have always come from my personal thoughts and experiences, so it's overwhelming when someone is moved and touched by them like Lori was.'"
How did Roberta Flack come to record 'Killing Me Softly With His Song'?
Roberta Flack - Killing Me Softly With His Song (Live 1973)
It's safe to say that Roberta Flack's version of 'Killing Me Softly With His Song' is the definitive version.
The soul singer said the song "smacked me in the face" when she first heard it on an airplane, when the Lori Lieberman original was played as part of the in-flight audio program.
"I immediately pulled out some scratch paper, made musical staves then played the song at least eight to ten times jotting down the melody that I heard" Flack remembered.
"When I landed, I immediately called Quincy Jones" so set up a meeting with Fox who allowed her to record the song after her success from 'The First Time Ever I Saw Your Face'.
On one occasion during her stint as Quincy's main tour support, she had already played her designated encore song, so Quincy encouraged her to play 'Killing Me Softly With His Song'.
Flack later recalled: "I said 'Well, I have this new song I've been working on'... After I finished, the audience would not stop screaming. And Quincy said, 'Ro, don't sing that daggone song no more until you record it'" as he knew it was special.
How did 'Killing Me Softly With His Song' perform when it was released?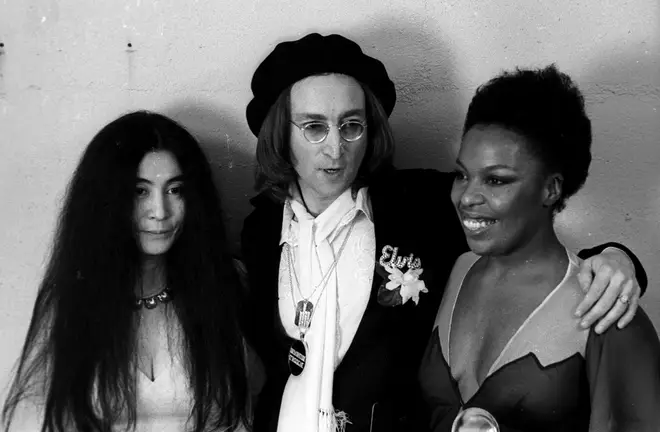 'Killing Me Softly With His Song' was a major success after Roberta Flack released it in 1973, reaching No.1 in the US, Canada and Australia, whilst hitting No.6 in the UK.
Flack's version spent a total of five weeks at the top spot during February and March, more weeks than any other record in 1973.
She won two Grammy Awards the following year for Record of the Year and Best Female Pop Vocal Performance, with songwriters Gimbel and Fox earning the Song Of The Year Grammy.
The track's success propelled Flack's album, Killing Me Softly, to the top of the US charts too, though lost out to Stevie Wonder's 1973 album Innervisions for the Grammy's Album Of The Year.
Roberta Flack was the first ever artist to win the Grammy Award for Record Of The Year in two consecutive years, both in 1973 and 1974.
Who else has covered 'Killing Me Softly With His Song'?
Fugees - Killing Me Softly With His Song (Official Video)
Countless artists have covered 'Killing Me Softly With His Song' over the years, including Dame Shirley Bassey, Des'ree, Luther Vandross, Nancy Sinatra, and Gabrielle.
Arguably the most famous cover since Flack's version was by The Fugees in 1996 which became an international hit and is still one of the best-selling singles in the UK.
The song was also hilariously performed by actors Nicolas Hoult and Hugh Grant in the cringe-worthy school performance scene in the 2002 comedy-drama About A Boy.
About a Boy (2002) OST: Killing Me Softly with His Song - Nicholas Hoult & Hugh Grant