CMA Awards 2023: Lainey Wilson and Luke Combs win top awards - full winners list
9 November 2023, 11:25 | Updated: 9 November 2023, 11:28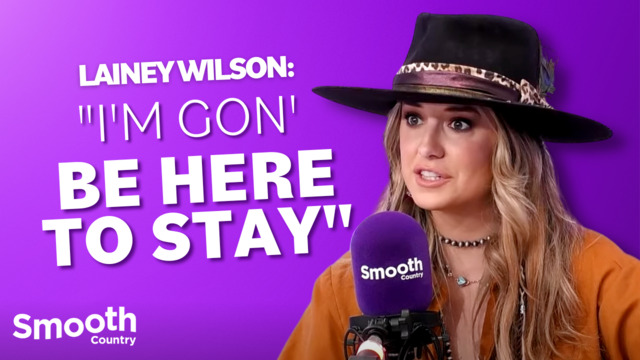 Lainey Wilson interview: Childhood, collaboration dreams, Yellowstone debut and more
Find out who won what in a stonking year for country music.
Lainey Wilson was the big winner at last night's CMA Awards as she capitalised on the momentum from last year's Bell Bottom Country album.
Wilson – who performed 'Wildflowers and Wild Horses' at the ceremony – picked up the prizes for Entertainer of the Year, Female Vocalist of the Year and Album of the Year, and shared the Musical Event of the Year and Music Video of the Year prizes with Hardy for their 'Wait In The Truck' duet.
"Thank you so much," wept Wilson as she picked up the Entertainer of the Year award.
"This is all I've ever wanted to do. It's the only thing I know how to do. We have played... I think at the end of the year we'll have played 186 shows and worked our butts off this year and so many years in between.
"I've been in this town for twelve-and-a-half years and it finally feels like country music is starting to love me back. I love it with my whole heart."
Lainey Wilson Performs 'Wildflowers And Wild Horses' - The CMA Awards
Other stars sweeping up the gongs at Nashville's Bridgestone Arena including the likes of Luke Combs, Chris Stapleton, Old Dominion and Hardy, while the 39-year-old Jelly Roll won New Artist of the Year.
While he missed out on the Male Vocalist of the Year gong to Chris Stapleton, who won the prize for the seventh time, Combs won the Single of the Year award for his cover of Tracy Chapman's 'Fast Car' which also won Song of the Year for its original writer.
Chapman didn't attend the show but in a statement said: "I'm sorry I couldn't join you all tonight. It's truly an honour for my song to be newly recognised after 35 years of its debut.
Luke Combs Wins the 2023 CMA Award for Single of the Year - The CMA Awards
"Thank you for to the CMAs and especially to Luke and all of the fans of 'Fast Car'."
The full list of CMA 2023 winners are as follows:
Entertainer Of The Year
Lainey Wilson
Single Of The Year
'Fast Car' – Luke Combs
Album Of The Year
Bell Bottom Country – Lainey Wilson
Song Of The Year
'Fast Car' – Tracy Chapman
Female Vocalist Of The Year
Lainey Wilson
Male Vocalist Of The Year
Chris Stapleton
Vocal Group Of The Year
Old Dominion
Vocal Duo Of The Year
Brothers Osborne
Musical Event Of The Year
'Wait In The Truck' – Hardy (Feat. Lainey Wilson)
Musician Of The Year
Jenee Fleenor
Music Video Of The Year
'Wait In The Truck' – Hardy (Feat. Lainey Wilson)
New Artist Of The Year
Jelly Roll