Ethan and Maya Hawke release gorgeous father-daughter duet of Willie Nelson's 'We Don't Run'
4 October 2023, 15:08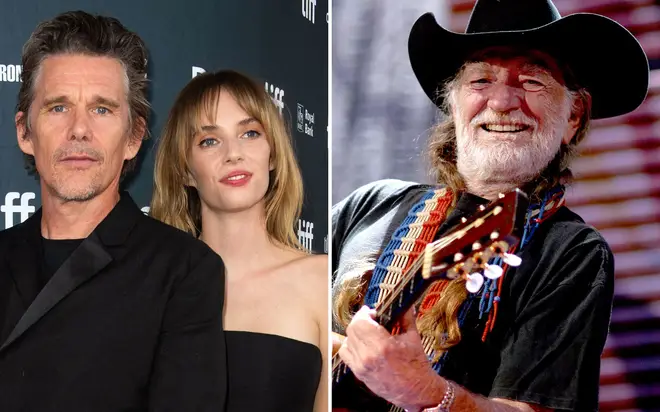 Talent evidently runs in the Hawke family.
It's often the case when it comes to Hollywood stars who all originate from the same lineage and go on to achieve similar levels of success.
And four-time Academy Award-nominated actor Ethan Hawke and his daughter Maya have proved that theory to be correct.
Maya, the eldest daughter of Hawke and ex-wife Uma Thurman, has become one of the most sought-after acting talents in recent years.
After her breakthrough appearance in the supernatural global phenomenon Stranger Things, she has gone on to appear in a number of high-profile movies.
Quentin Tarantino kept the family connection going after casting Maya in his 2019 film Once Upon a Time in Hollywood - her mother Uma was famously his muse for the double-bill kung-fu epic Kill Bill.
Aside from acting, Maya has even released two albums as singer-songwriter, Blush in 2020 and Moss in 2022.
Now she's teamed up with her dad for a gorgeous cover version of Willie Nelson's 1996 classic 'We Don't Run'.
Ethan & Maya Hawke - We Don't Run (from Light in the Attic & Friends)
Their father-daughter rendition will feature on Light in the Attic & Friends, a forthcoming compilation album made up of covers of songs that the eponymous record label has released over its history.
Established in 2002, the independent label focuses on reissue projects and it renowned for its distribution catalogue.
For their contribution, the Hawkes have transformed 'We Don't Run' - which first appeared on Willie's 44th studio album Spirit - into a charming and gentle family reunion.
Talking about their cover version in a recent press statement, Ethan Hawke said 'We Don't Run' has "been a mainstay in our home since it was released."
"Everybody needs a good anthem song. This is one of the best," the actor added, who first ventured into music himself in 2015.
Ethan Hawke first ventured into music alongside his acting career in 2015 after writing songs for the film Boyhood in which he starred in.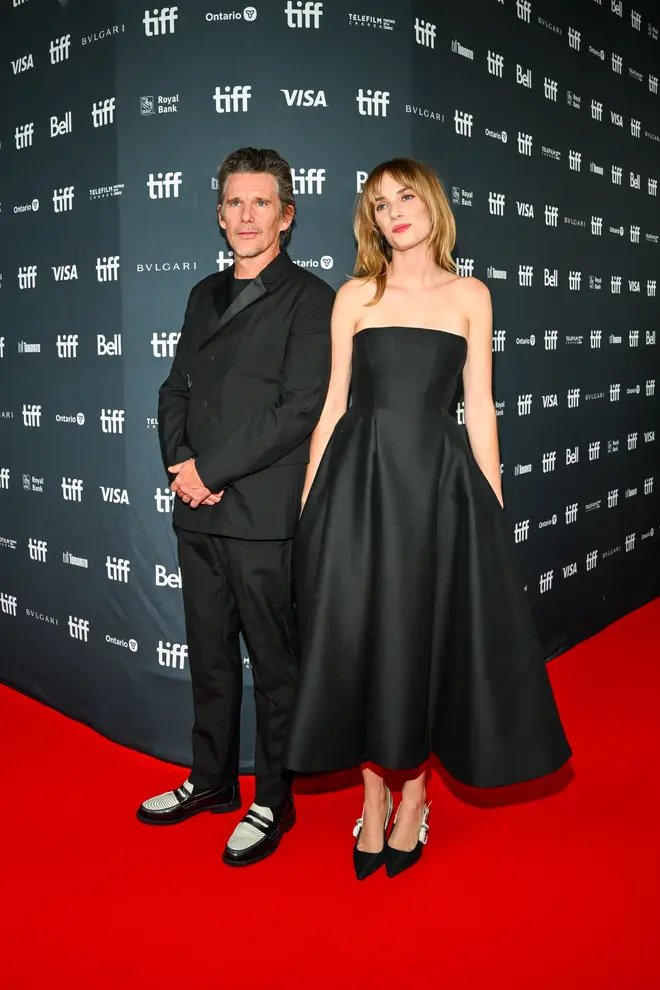 Set for release on 24th November 2023, the compilation will also feature duets from Vashti Bunyan and Devendra Banhart, who have covered cult star Lynn Castle's song 'How Could You Let Me Go'.
It's not the first time Ethan and Maya Hawke have collaborated, after Maya recently featured in the Ethan-directed film Wildcat.
Ethan has previously described his love of Willie Nelson, revealing in an interview with NME that 'Blue Eyes Crying In The Rain' was actually the first song he ever fell in love with.
"That whole album is like a country opera – it's the country music equivalent to The Beatles' Sgt Pepper's Lonely Hearts Club Band. It's a concept album," he explained.
"It's incredibly simple and pared-down but it feels like one story told from multiple points of view. That song is just so lonely and tragic and heartbreaking and beautiful. I never stopped loving it."