Bruce Willis set to give poignant last performance in Quentin Tarantino's final movie if family agree
28 July 2023, 12:06 | Updated: 28 July 2023, 13:01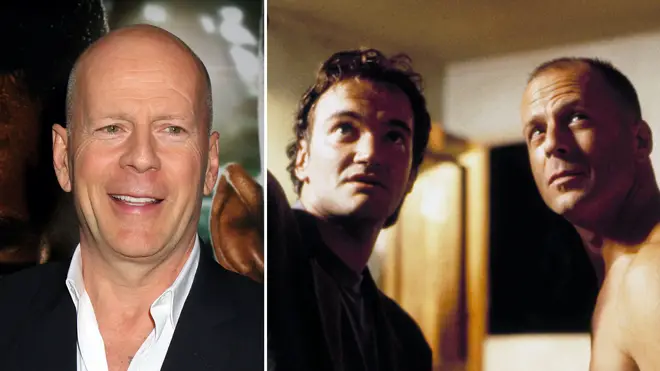 Bruce Willis retired from acting in March 2022 for health reasons.
Bruce Willis may pay a poignant farewell to the silver screen in his last ever movie, shot by director Quentin Tarantino.
The Oscar-winning director whose tenth and final film, The Movie Critic is set to start filming this autumn, would love Bruce Willis to have a cameo role in the movie.
Willis officially retired last year after being diagnosed with degenerative brain disorder aphasia and then a year later, was subsequently diagnosed with frontotemporal dementia – the most common form of dementia in people under 60.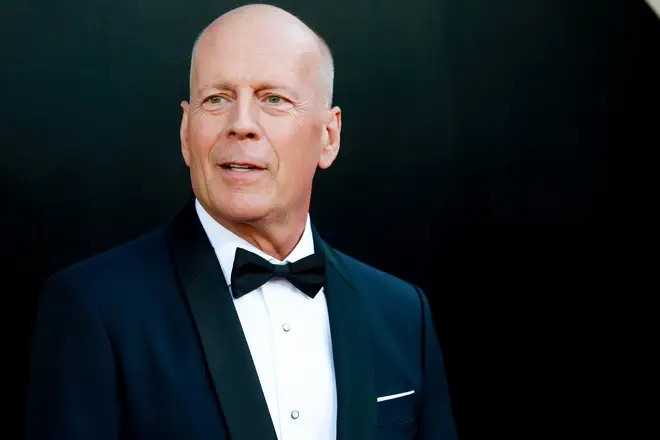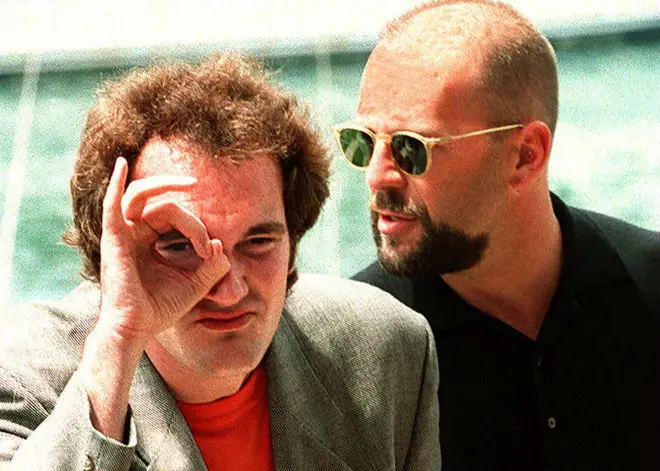 Bruce Willis and Quentin Tarantino became friends after the director cast the action star in Pulp Fiction in 1994.
Willis played on-the-run boxer Butch Coolidge, widely seen as one of Tarantino's best-loved and most memorable characters.
At the time, Tarantino said of the casting: "Bruce has the look of a 50s actor. I can't think of any other star that has that look."
The new film, The Movie Critic, is reportedly based in 1970s Los Angeles and Tarantino reportedly wants to pay tribute to Bruce with a cameo role.
"Quentin hasn't approached Bruce's family yet – and will completely bow to their wishes if they say he's too sick," a source told the Express.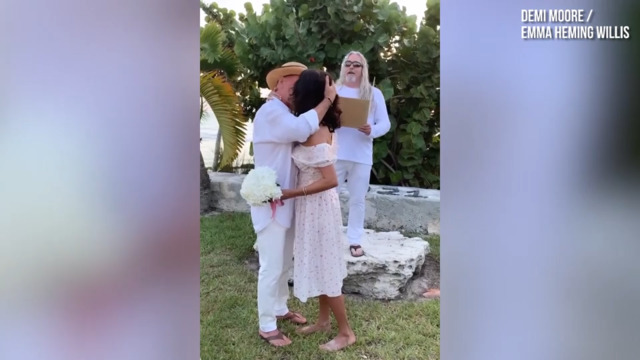 Bruce Willis and wife Emma renew their vows
"If that's the case, he aims to try to work a brief clip from one of Bruce's many previous movies into the film."
The source added: "His final few films all went straight to video or streaming because of his condition.
"Quentin wants to pay tribute to him with a quick glimpse for his legion of fans back on the big screen where he belongs."
The news comes just a week after Bruce Willis' wife shared a throwback video of Bruce Willis and his youngest children visiting the Die Hard set in 2018.
Emma Heming shared the video on her Instagram account on Sunday (July 16) to mark 35 years since the release of the iconic action film.
Emma paid tribute to her husband and captioned the nostalgic video with a message of how 'proud' she was.
"Back in 2018 (when these videos and pictures were taken) we took Mabel and Evelyn to the Fox lot to peek at the archives as well as see the larger-than-life mural of their dad," Emma wrote.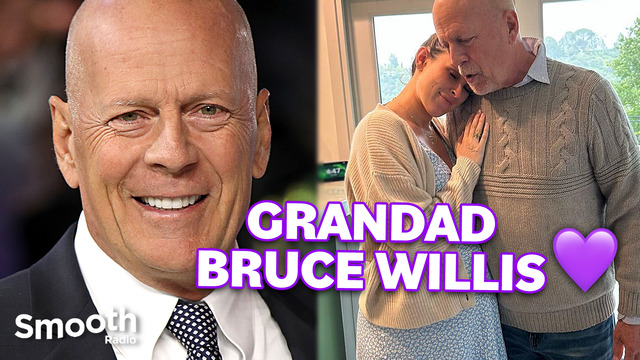 Bruce Willis becomes a grandfather for FIRST time amid dementia battle
"This mural was unveiled in front of Bruce back in 2013 to commemorate Die Hard's 25th anniversary. Today marks Die Hard's 35th anniversary when it hit the screens and the rest is history.
"What Bruce has been able to accomplish in his career will never be lost on us. We are so proud of him."
Emma has spoken about her struggles caring for husband Bruce, shedding light on those suffering from 'caregiver burnout'.
Speaking to Gertrude Jordan, a dementia coach, the mum-of-two discussed navigating the 'heavy load' of being a dementia caregiver, in a bid to help others in the same situation.
Speaking of close friends and family, Emma said they could be 'nervous' to come and visit.
"They're not used to seeing the person they knew in a different state... that can be a little tricky," she said.
Emma revealed people around her 'do want to help', but that she sometimes struggles to know what to ask them to do.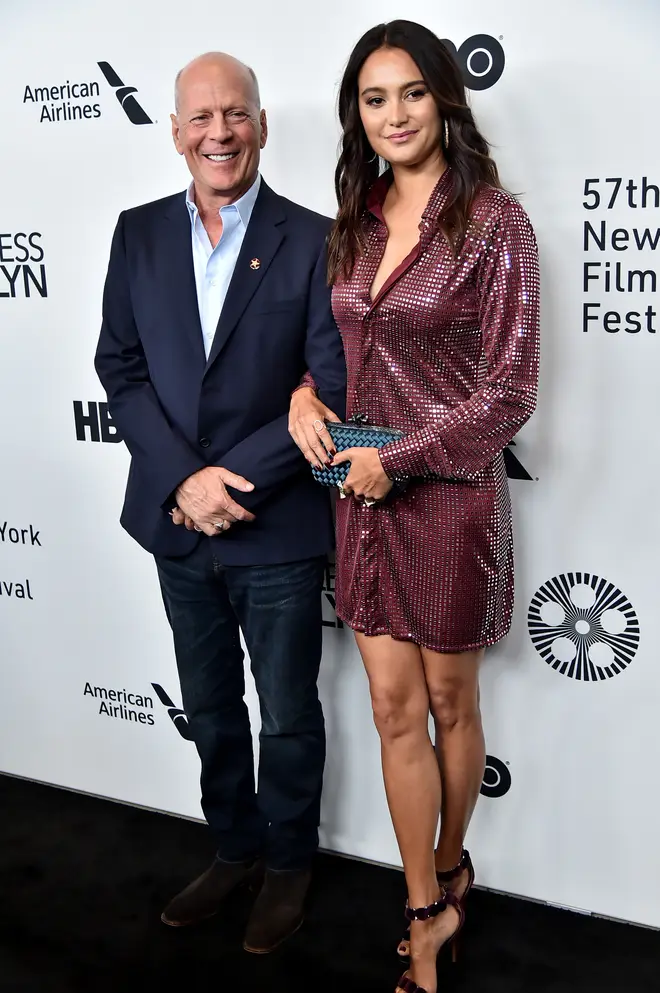 Emma and Bruce met in 2007 while both working out and their mutual trainer's gym, and went public with their relationship a year later, before marrying in 2009.
The pair have two daughters Mabel, 11, and Evelyn, 9, and live in Brentwood Park in LA.
Emma published a wedding video on Instagram in March this year, revealing she and Bruce renewed their wedding vows on their 10-year wedding anniversary in 2019.