Demi Moore releases "dream" photos of Bruce Willis' granddaughter as Die Hard actor battles dementia
15 May 2023, 10:44 | Updated: 16 June 2023, 13:30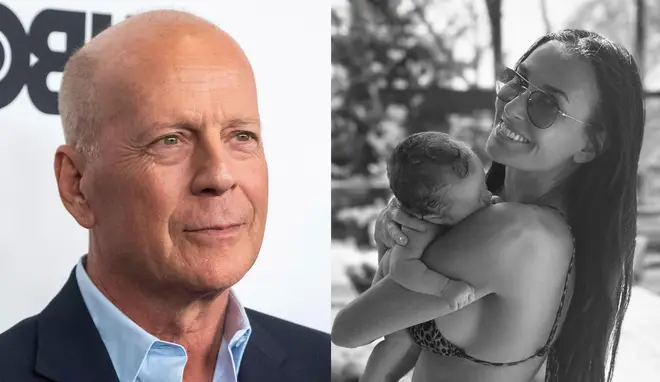 Demi Moore shared the beautiful snap to celebrate US Mother's Day.
Bruce Willis' first granddaughter has been seen in new photos posted by ex-wife Demi Moore.
The Charlie Angels' actor posted the snap on her Instagram page alongside a picture of her with daughter Tallulah and also a photo of when the star was pregnant, to mark Mother's Day in the USA.
The baby, who was born on April 18, is the first child of Rumer Willis and boyfriend Derek Richard Thomas and the first grandchild to be brought into the large Willis family.
Rumer is the eldest daughter of Bruce Willis, who has five children; Rumer, 34; Scout, 31; and Tallulah, 29 with ex-wife Demi Moore and Mabel, 11, and Evelyn, 9, with wife Emma Heming, whom he married in 2009.
Announcing the birth of her daughter last month, Bruce's daughter Rumer Willis wrote: "Louetta Isley Thomas Willis, You are pure magic."
"Born at home on Tuesday April 18th. You are more than we ever dreamed of."
The arrival of the child has no doubt been a much-needed a spark of joy in what has been a difficult few years for the family.
The new addition to Bruce Willis and Demi Moore's blended family comes just a few months after Bruce's wife confirmed he had been diagnosed with frontotemporal dementia – the most common form of dementia in people under 60.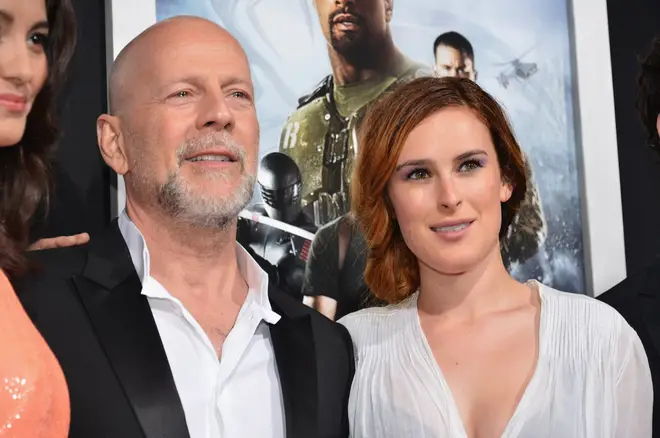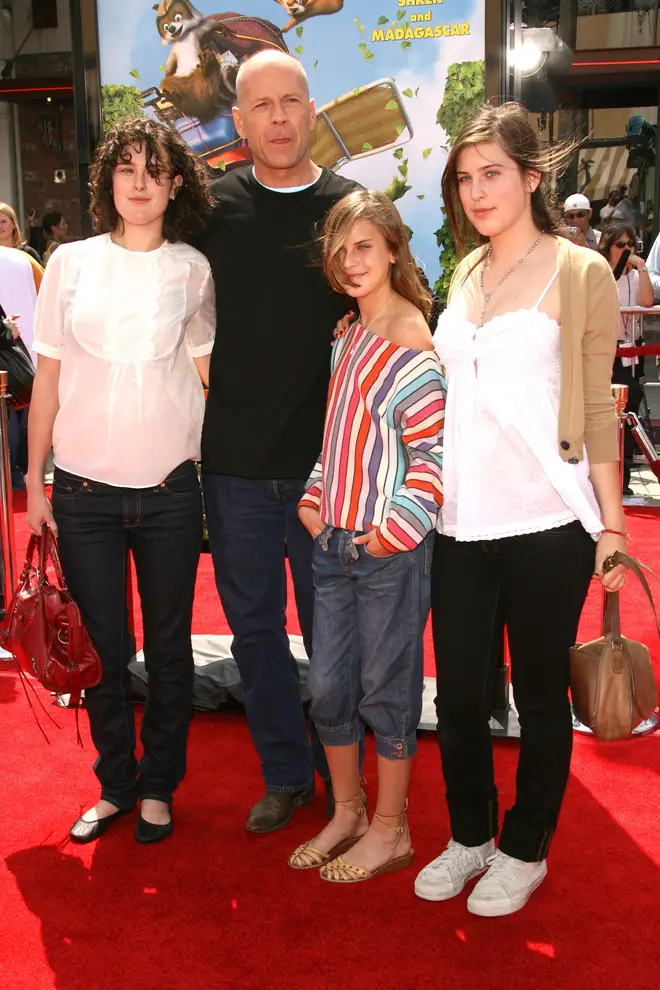 The legendary actor was previously diagnosed with aphasia - a condition which causes difficulties with speech - in 2022.
However the condition has progressed, and Bruce was given a more specific diagnosis earlier this year.
"Unfortunately, challenges with communication are just one symptom of the disease Bruce faces. While this is painful, it is a relief to finally have a clear diagnosis," his family said in February.
"Today there are no treatments for the disease, a reality that we hope can change in the years ahead," they added.
Bruce's family thanked fans and expressed their "deepest gratitude for the incredible outpouring of love" they had received.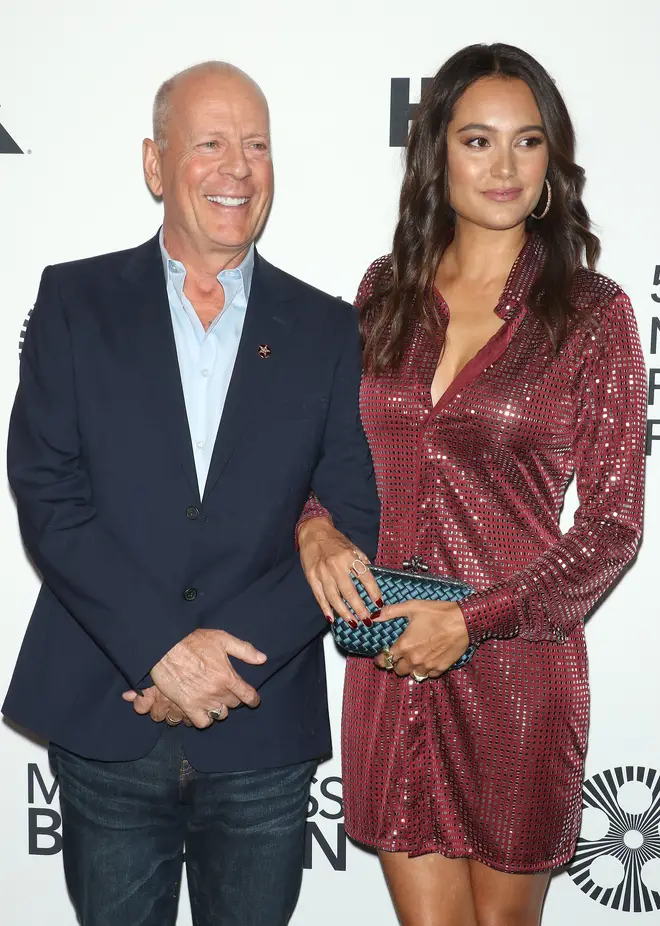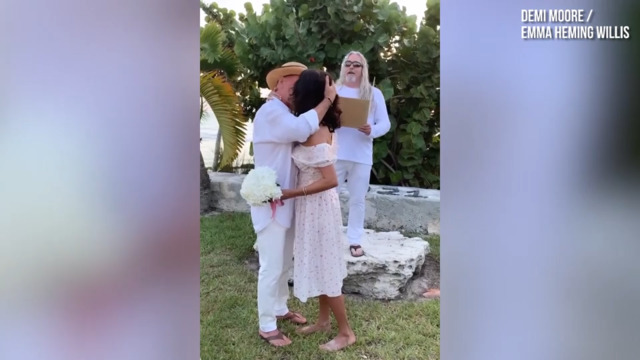 Bruce Willis and wife Emma renew their vows
The stunning photo comes just weeks after Bruce Willis' wife posted a video of the star with daughter Mabel, 11, when she was just a toddler.
The action star can be seen holding his daughter Mabel when she was just a toddler, and laughing as she tries to eat a lemon.
"You've got the hot shot," Willis can be heard saying to his young daughter as she shudders and looks to her father as he mimics her reaction.
The clip was shared by Bruce's wife Emma Heming Willis on April 16, with the caption "This Sunday cuteness is brought to you by Mabel and Dada".