Bruce Willis's family release poignant video as he celebrates daughter's 11th birthday amid dementia diagnosis
3 April 2023, 11:28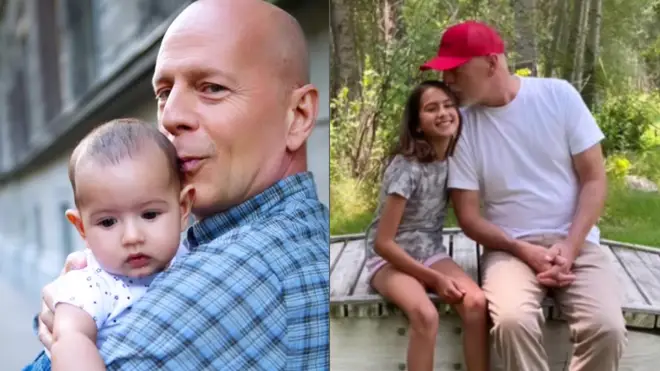 Bruce Willis's wife Emma has released a heart-warming video of her husband to celebrate the 11th birthday of their daughter, Mabel.
Fans of Bruce Wills have been given a beautiful insight into his life as a doting father in a video released by his wife, Emma Heming.
To celebrate the 11th birthday of the pair's daughter, Mabel, the Die Hard actor's wife published a beautiful compilation of pictures, many of which show Bruce Willis carrying his daughter on his shoulders in sweet father-daughter bonding moments.
The birthday celebration comes just four weeks after the star's family announced that Bruce, 68, had been diagnosed with frontotemporal dementia – the most common form of dementia in people under 60.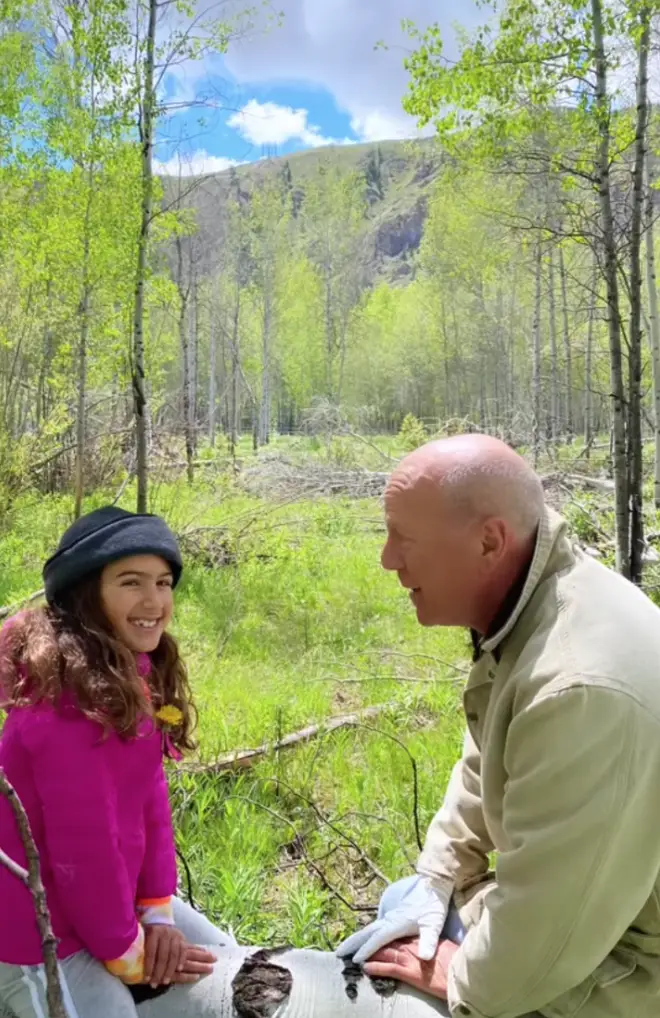 The legendary actor was previously diagnosed with aphasia - a condition which causes difficulties with speech - in 2022.
However the condition has progressed, and Bruce was given a more specific diagnosis earlier this year.
Mabel's birthday video comes after the family released a video of Bruce celebrating his own 68th birthday on March 19.
In a beautiful video posted on social media, Hollywood icon Bruce Willis can be seen singing and enjoying his birthday with his family.
Bruce's ex-wife and close friend Demi Moore wished him a happy 68th birthday on Sunday (March 19). The 60-year-old actress shared a video of their entire family spending time with the Die Hard star and singing happy birthday to him, before presenting him with a candlelit apple pie.
The former couple share three daughters together — Rumer, 34; Scout, 31; and Tallulah, 29 — who were also joining in on the celebrations with their partners.
Last week saw the actor's wife Emma Heming post a celebration video revealing that she and Bruce Willis renewed their vows on their 10-year wedding anniversary.
Announcing the news in a beautiful video of the pair, Emma revealed the ceremony took place in 2019 at the same venue the couple married at 10-years earlier, in 2009.
"On our 10th wedding anniversary we decided to renew our vows in the same place we said 'I do' back in 2009," Emma wrote in the caption.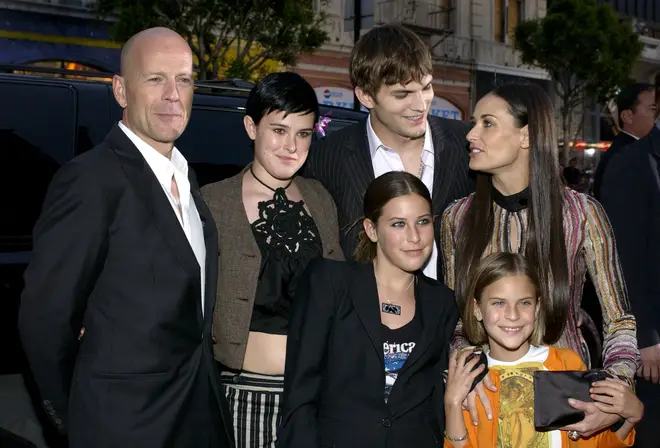 Demi Moore and family wish Bruce Willis a happy birthday
"I'm so happy we did. Seize every opportunity to unite and celebrate with family and friends.
"Those are the moments and beautiful pockets of memories that you get to hold onto for a lifetime."
Emma and Bruce met in 2007 while both working out and their mutual trainer's gym, and went public with their relationship a year later in 2008 when she joined the actor on the red carpet for his film, Flawless.
The pair share have two daughters Mabel, 11, and Evelyn, 9, and live in Brentwood Park in LA.