Bruce Willis' wife shares video of family's visit to Die Hard set amidst actor's battle with dementia
20 July 2023, 10:06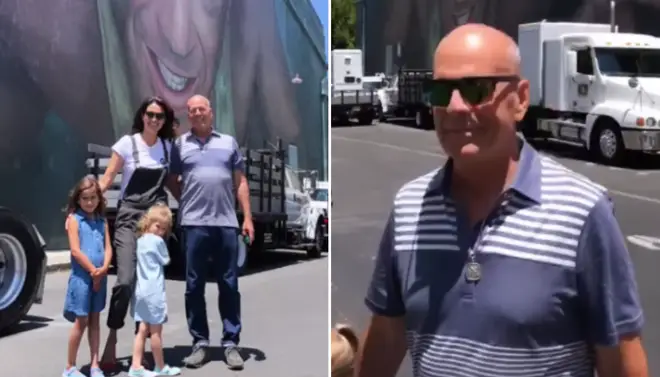 Emma Heming Willis has shared footage of Bruce's children celebrating the movie Die Hard.
Bruce Willis' wife has shared a throwback video of Bruce Willis and his youngest children visiting the Die Hard set in 2018.
Emma Heming shared the video on her Instagram account on Sunday (July 16) to mark 35 years since the release of the iconic action film.
The footage shows Bruce Willis, 68, wandering around the exhibition with his two young daughters, Mabel, 11, and Evelyn, 8.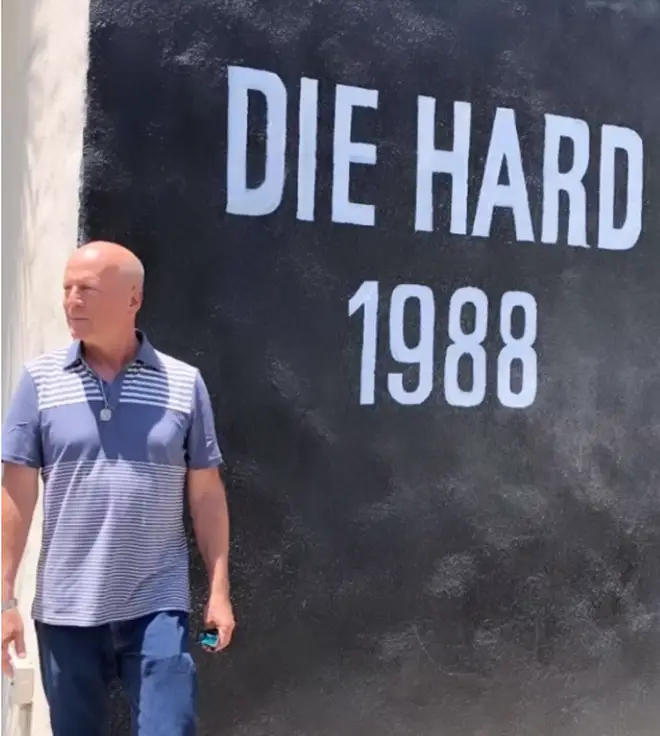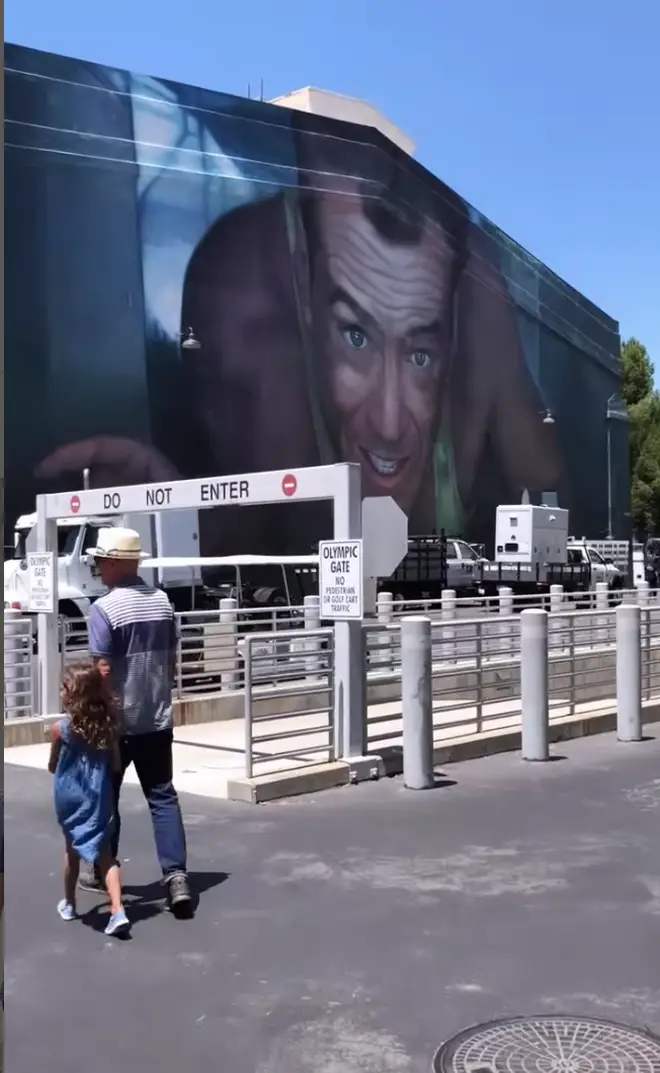 The video then pans to an enormous mural of Bruce Willis on the Fox Studios lot, unveiled four years before he retired from acting after being diagnosed with aphasia in 2022, and subsequently diagnosed with dementia in 2023.
Emma paid tribute to her husband and captioned the nostalgic video with a message of how 'proud' she was.
"Back in 2018 (when these videos and pictures were taken) we took Mabel and Evelyn to the Fox lot to peek at the archives as well as see the larger-than-life mural of their dad," Emma wrote.
"This mural was unveiled in front of Bruce back in 2013 to commemorate Die Hard's 25th anniversary. Today marks Die Hard's 35th anniversary when it hit the screens and the rest is history.
"What Bruce has been able to accomplish in his career will never be lost on us. We are so proud of him."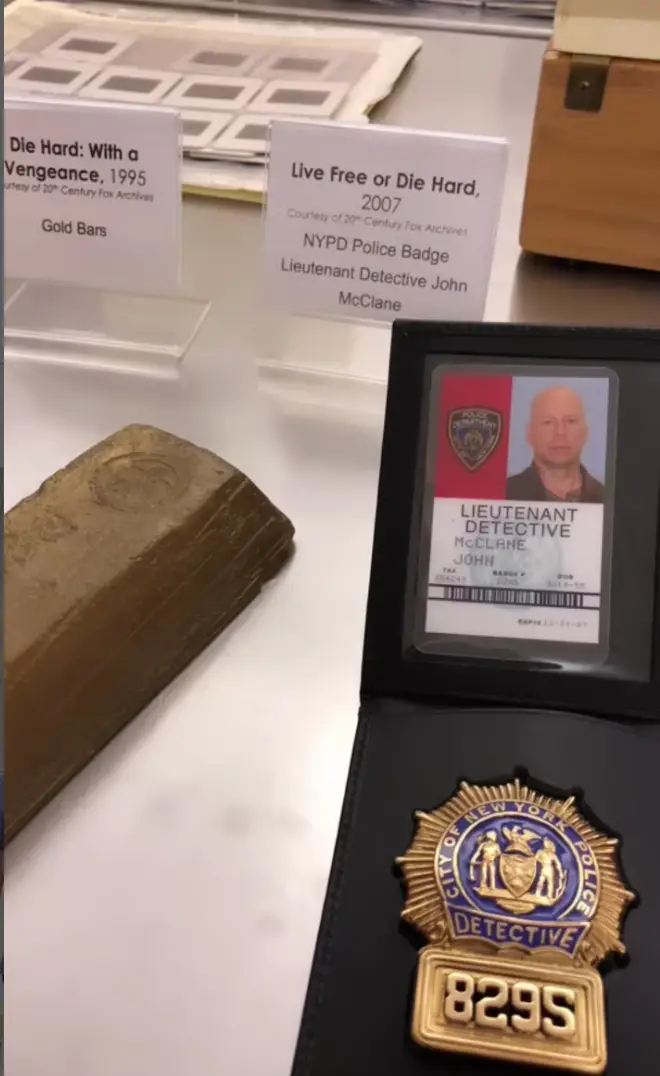 Fans of the action star took to the comment section of Emma's post to praise Bruce on his achievements.
One fan commented 'Thank you Bruce for entertaining us for all these years! Wishing you the best!'
Another simple added: 'Bruce is an icon'.
A new book by author and Empire editor Nick de Semlyen reveals how Die Hard crew members recalled a botched stunt on set in 1988 almost turned fatal.
In The Last Action Heroes: The Triumphs, Flops, And Feuds of Hollywood's Kings Of Carnage, it was confirmed that for Bruce's first major stunt, the budding action star was required to launch himself off a building's ledge onto an airbag below, while bags of detonated gasoline unleashed a fireball behind him.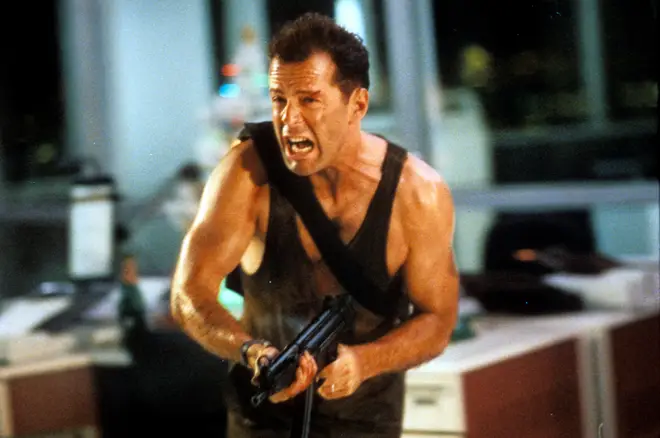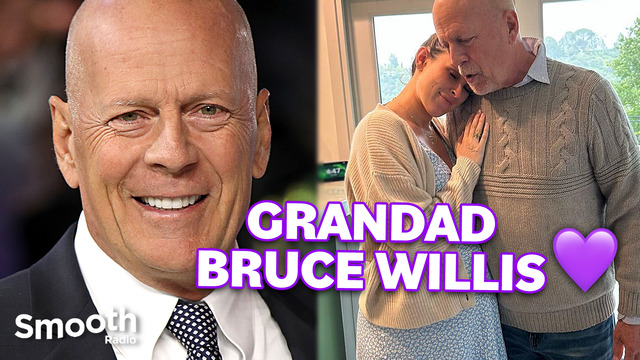 Bruce Willis becomes a grandfather for FIRST time amid dementia battle
"As he waited, rubbing his hands together and wearing only a pair of black trousers, a white firehose was looped around his bare midriff, a Heckler & Koch MP5 submachine gun hung via a strap from his neck, and a viscous gel slathered over his exposed skin," Semlyen writes in his book.
When the actor asked what the gel was for, he was informed by nervous crew members that is was to prevent him being set on fire.
Bruce Willis later recalled the jump: "When I landed, everyone came running over to me and I thought they were going to say, 'Great job! Attaboy!' And what they were doing is seeing if I'm alive because I almost missed the bag."
Earlier this year it was confirmed that the action star had been diagnosed with frontotemporal dementia – the most common form of dementia in people under 60.
"Unfortunately, challenges with communication are just one symptom of the disease Bruce faces. While this is painful, it is a relief to finally have a clear diagnosis," his family said in February.
"Today there are no treatments for the disease, a reality that we hope can change in the years ahead," they added.
Bruce's family thanked fans and expressed their "deepest gratitude for the incredible outpouring of love" they had received.