Tim McGraw shares adorable throwback photo of his kids for National Daughters Day
27 September 2023, 15:30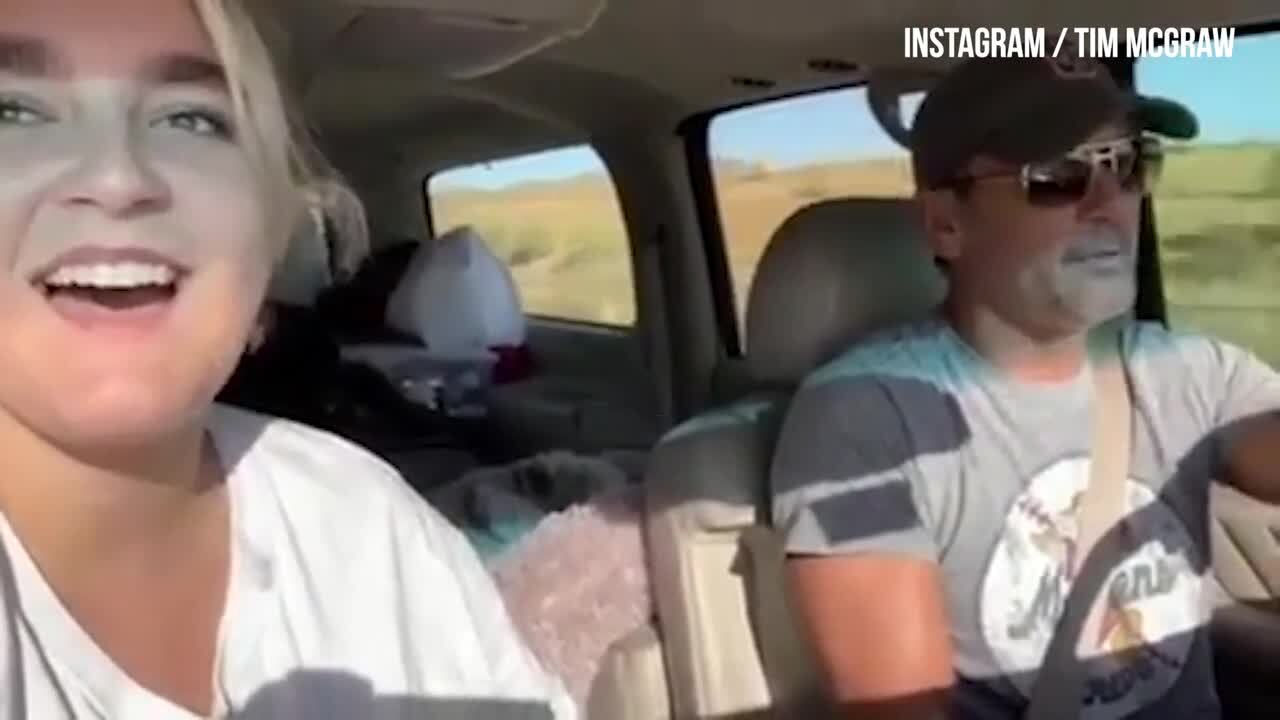 Tim McGraw sings with daughter Gracie during road trip
"Babies to young women.... It happens so, so quickly."
Country icon Tim McGraw isn't just a singer, songwriter, producer and actor.
He's also husband to fellow modern country legend Faith Hill, and the father of three daughters – Gracie, born in 1997, Maggie, born in 1998, and Audrey, born in 2001.
So he had three reasons to celebrate National Daughters Day on September 25, and marked the occasion with an adorable throwback picture to his trio together as toddlers, as well as more up-to-date snaps of his daughters today.
"National Daughters Day was yesterday, so I want to share these pics," Tim said.
"Babies to young women.... It happens so, so quickly. Faith and I wake up every morning so grateful and proud that we have these remarkable young ladies in our lives!!!"
In response to the post, Maggie quipped: "No one knows how to grin and bear it through 3 hours of Hamilton karaoke quite like you….love you, dad.
Audrey replied, "Love you ❤️❤️❤️", while Gracie responded with a simple, "❤️❤️".
Last month, Tim revealed that he wanted to do a duet with his daughters – and he has belted out a tune with Gracie during an in-car singalong – but said that while they all love to sing, they didn't want to do anything more formal.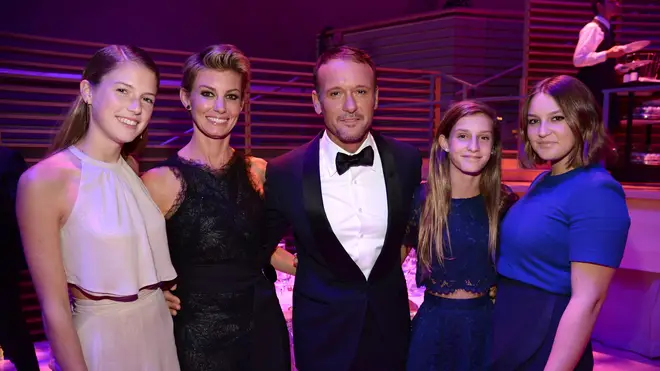 They're the life of the party every time they're around. They just inspire us in so many ways," Tim told ET Online.
"I'd love to do a song with all five of us at some point. They say, 'I ain't singing with you, dad', whenever I bring it up.
"They'll join mum in singing. But I'm probably not up to par with the rest of them. I'm the worst singer in the family."