Hugh Jackman urges people to protect their skin as he reveals new skin cancer scare
5 April 2023, 13:47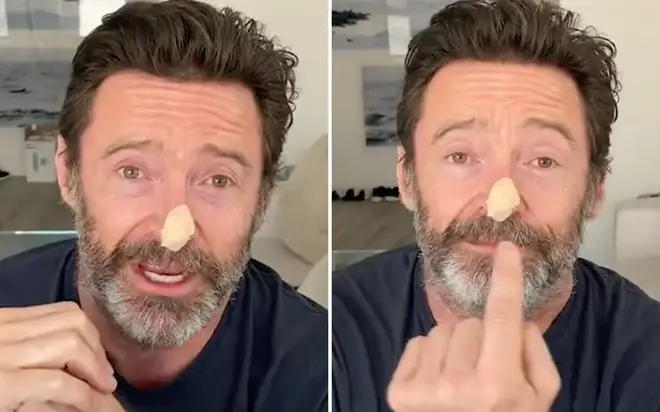 We should know by now the seriousness of wearing sunscreen.
Anybody who spends a prolonged amount of time in the sunshine needs to make sure they've always got skin protection at hand at all times.
Now Hollywood star Hugh Jackman is reiterating the seriousness of the matter once again after revealing his new skin cancer scare.
The 54-year-old Wolverine actor has let his fans know he is undergoing more tests and is awaiting his diagnosis.
Taking to his social media channels to share an update on his health scare, the star of The Greatest Showman and Les Misérables shocked his global fanbase.
Wearing a small bandage on his nose, Hugh urged fans to take skin safety advice on board whilst he expects his results which should return in a few days.
This is now the second time Jackman has battled skin cancer, having his first bout removed back in 2013 and having had six more procedures since then.
You've heard me talk about my basal cell carcinomas before. And I'm going to keep talking about them, if need be. If just one person remembers to put on sunscreen with a high SPF, I'm happy. pic.twitter.com/J1srAzWQt0

— Hugh Jackman (@RealHughJackman) April 3, 2023
Hugh explains how his doctor had noticed "little things which could be, or could not be basal cell [carcinomas]".
According to the NHS website, basal cell carcinoma (BCC) is non-melanoma and usually appears as a small, shiny pink or pearly-white lump with a translucent or waxy appearance, but can also look like a red, scaly patch.
Treatment for the non-melanoma type of skin cancer is successful 9 times out of 10, and Hugh reassured his fans that the cancer is the "least dangerous".
Despite the relatively low risk, it's still a worrying situation for Hugh and he hopes his scare leads to others staying safe in the sun.
He pleads: "Please wear sunscreen, it is just not worth it, no matter how much you want a tan. Trust me!"
"This is all stuff that happened 25 years ago and it's coming out now. Put some sunscreen on and you'll still have an incredible time out there. Please be safe."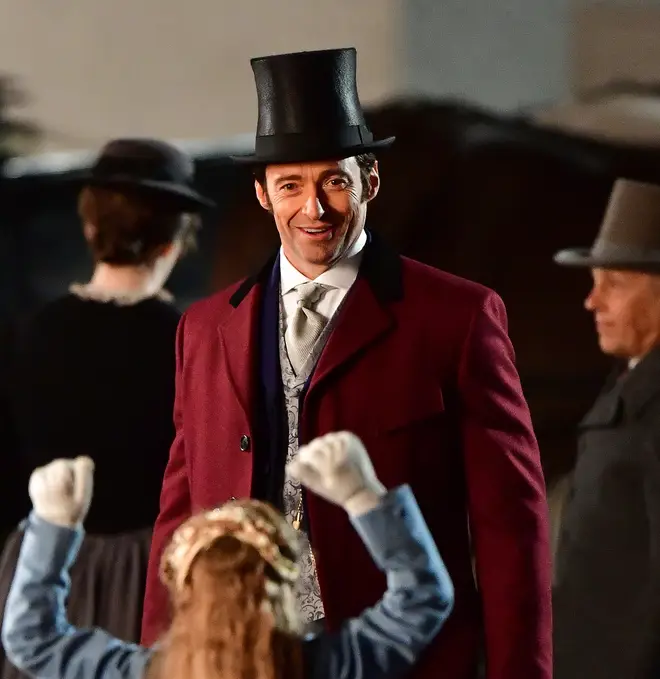 After his first initial scare with skin cancer, Hugh talked to PEOPLE Magazine in 2015 about his diagnosis and how it came as a huge shock:
"It's always a bit of a shock just hearing the word 'cancer'," he said. "Being an Australian it's a very common thing. I never wore sunscreen growing up so I was a prime candidate for it."
Hugh is correct about skin cancer being common in Australia - the country is the skin cancer capital of the world, with more than 11,500 people being diagnosed with melanoma each year.
A further estimated 434,000 people are also treated for other variations of skin cancers on an annual basis too.
It was in 2021 that award-winning actor Hugh underwent his most recent biopsy to have a cancerous lesion removed from his nose.
It's not the first time he's reached out to his fans and encouraged them to take skin protection seriously.
Now Hugh has suffered another scare, and we hope he makes a speedy recovery and returns to our screens sooner rather than later.