Nicholas Lyndhurst hailed a "revelation" after winning over casting bosses for forthcoming Frasier reboot
13 September 2023, 10:40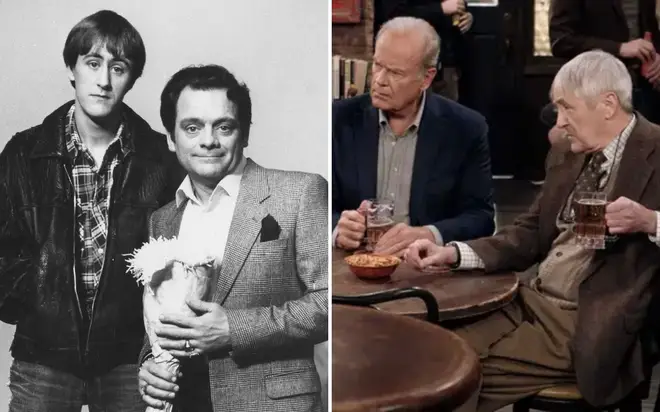 Television's favourite psychiatrist is nearly back in the building.
After nearly two decades off of our screens, the reboot of iconic comedy Frasier is set to stream on Paramount+ in October 2023.
Fans of the multiple award-winning series were left wanting after however, when Kelsey Grammer revealed that the original cast would only be returning sporadically.
That threw up questions as to who would be replacing them, and how the reboot series would take shape.
What was even more of a surprise to Frasier fans though, was when iconic Only Fools And Horses actor Nicholas Lyndhurst was confirmed as a series regular.
Paramount+ have offered a glimpse into the highly-anticipated US comedy in recent weeks, treating fans to a preview of Lyndhurst sharing an on-screen pint with Grammer.
The British actor - renowned for his signature role as Rodney Trotter in the legendary UK sitcom alongside David Jason's Del Boy - will play Frasier's former college pal, Alan Cornwall.
With the series release only weeks away, Jeff Greenberg, casting director for Cheers, Frasier, and the new reboot said that Nicholas Lyndhurst was a "revelation" and convinced bosses he was perfect for the role.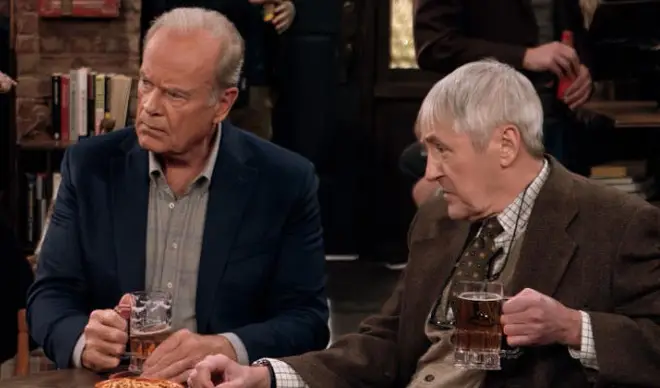 Talking to the Metro ahead of the 30th anniversary of the lauded Cheers spin-off, Greenberg said: "It was really exciting."
"My history is so ingrained in the whole project. There's three people that worked on Cheers, Frasier and now the new Frasier – Kelsey Grammer, Jim Burrows [director], and me."
"I'm very invested in the whole life of Frasier Crane. I personally was a bit misty-eyed, because there's just such history there," he continued.
"It went great, Kelsey slipped right into the park as if he never stopped. Like riding a bike, he was Frasier again."
"The cast is just outstanding, and every one of them really stepped up and did a great job,' he went on, before emphasising what an incredible talent Only Fools And Horses icon Lyndhurst is.
"I've never worked with [Nicholas] before and don't really know his work as well as everyone in the UK. He is a revelation, he is so fantastic."
"He is really outstanding in this part, he is truly hilarious.'I really wasn't as familiar with him as I could have been, and he just bowled me over. He's just incredible," Greenberg gushed.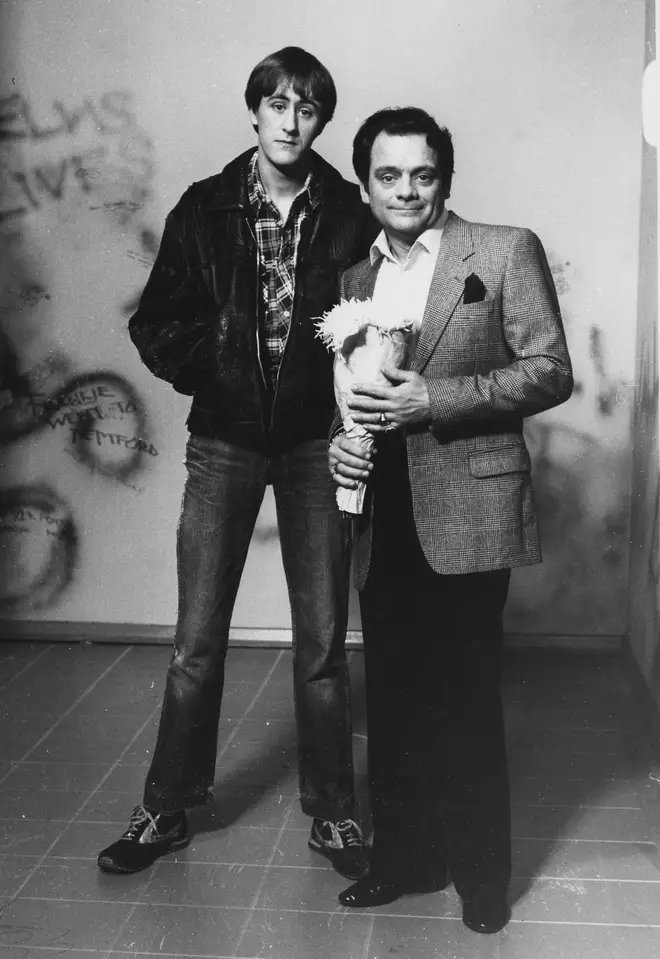 The long-time casting director was responsible for casting each and every speaking role in the upcoming series, with one role in particular receiving 7,000 audition tapes.
Describing what fans can expect from the upcoming reboot series of Frasier, Greenberg said: "In each iteration, it's Frasier surrounded by a colourful group of people in his life with a certain job. And this one's no different."
'It's going to be all new people. Kelsey Grammer is the only holdover from the last Frasier. He'll be around all new people in his life, and he'll have a different job."
And by the sounds of the "third act of Frasier" he'll be hilariously dealing with a bunch of "all new hang-ups" too.
The new series of Frasier is set for release on Paramount+ on 12th October 2023.