Strictly Come Dancing 2021: Greg Wise's age, wife, children, height, career and more facts revealed
3 September 2021, 16:51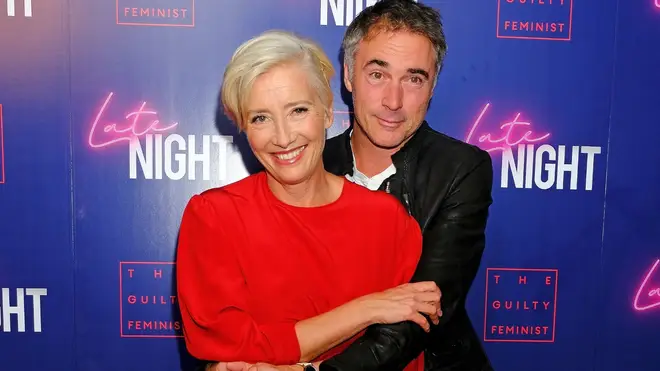 Strictly Come Dancing is returning to our screens later this year and there's a new line-up of all-star contestants. So, who is Greg Wise?
Strictly Come Dancing is making its way back to Saturday nights for its 19th season and is expected to air in autumn 2021.
Greg Wise has been confirmed as a contestant for this year's dance show. Here's everything you need to know about the actor.
Who is Greg Wise?

Greg Wise is an actor who has starred in various roles across film, TV and theatre. These projects include The Crown, Cranford, Walking on Sunshine and Sense and Sensibility.

Greg also wrote the festive film Last Christmas with his wife Emma Thompson and co-wrote a book with his late sister Clare Wise. The book is titled Not That Kind of Love.

As Greg prepares for his Strictly Come Dancing debut, he said he is dedicating his time on the show to his sister. He said he hopes "to make her proud" while performing.

"My beautiful sister was a huge disco queen. She left our world almost exactly 5 years ago in a glitter ball coffin. This is for her. My gorgeous Diva sis, who would have been insane with excitement that her little bro was doing this," Greg explained to the show.

"I will channel her, as her bro can't dance - but I'm thrilled to be dipping my toes, knees, hips and arms into this wonderful world, and hope to make her proud, and obviously make her laugh..."

How old is Greg Wise?

Greg Wise was born on May 15 1966 and turned 55-years-old earlier in 2021.

Greg is originally from Newcastle upon Tyne in North East England.

Is Greg Wise married and does he have children?

Greg Wise Emma Thompson family with children Tindyebwa Wise and Gaia Wise.

Picture: Getty

Greg Wise is married to Oscar-winning actress Emma Thompson - the pair met in the 90s while filming Sense and Sensibility. Some of their cast mates on the project included Kate Winslet, Hugh Grant and Alan Rickman.

Speaking on The Graham Norton Show, Emma revealed that Greg pursued Kate while they were filming after a friend told him he'd meet his future partner on set.

"Before he did the job, he went to see a friend of his who was a bit witchy and she said he would meet his future partner on the film," Emma said.

"He assumed it wasn't me because I was married and quite a lot older than him so he thought it might be Kate. He took her to Glastonbury, and she was so bored, and he thought, 'This isn't going to work, who can it be?'"

After things didn't work out with Kate, Greg ended up dating Emma and marrying her in 2003. The couple have two children, their daughter is named Gaia Wise and their adoptive son is named Tindyebwa Wise.

How tall is Greg Wise?

Greg Wise is thought to stand at around 6 foot 1 (185cm).