Who is Bilal Hassani? Meet France's 2019 Eurovision entry who's singing 'Roi' in Tel Aviv
18 May 2019, 21:37 | Updated: 18 May 2019, 21:41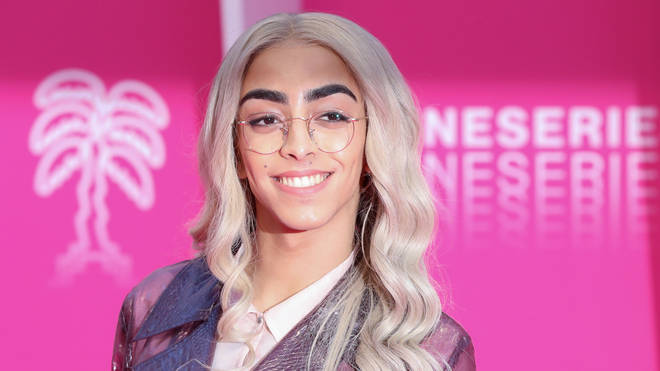 Keen to improve on France's thirteenth place in Lisbon last year, entry Bilal Hassani will be singing 'Roi' at the 2019 Eurovision Song Contest in Tel Aviv, Israel.
Who is France's 2019 Eurovision entry Bilal Hassani?
With over 500,000 instagram followers and 850,000 Youtube subscribers, 19-year-old Bilal Hassani already has a huge following in France.
After appearing on The Voice Kids in 2015 - auditioning with the song 'Rise Like A Phoenix', Conchita Wurst's winning Eurovision hit - Bilal became increasingly popular among youngsters in France for his powerful views on self worth and loving yourself.
French magazine Tetu recently named Bilal one of the 30 "icon[s] for French LGBT+ youth".
What is France's Eurovision 2019 song called?
The song Bilal Hassani will be singing is called 'Roi' which translates as 'King' in English.
Written by Bilal and Madame Monsieur - who represented France at Eurovision in 2018 - the song's lyrics and themes are strongly rooted in self-acceptance.
What are the odds of France winning Eurovision 2019?
France's Bilal Hassani is currently fifth favourite to win Eurovision 2019 in Tel Aviv, Israel, behind Sergey Lzarev from Russia and Duncan Laurence from the Netherlands.
According to Eurovision World Bilal Hassani singing 'Roi' is in with a 8% chance to win the contest.
Head here for full details of all of the Eurovision Song Contest 2019 odds.
France came a respectable thirteenth at last year's Eurovision in Lisbon, Portugal with Madame Monsieur singing 'Mercy'.
France was one of only seven countries to be present for the first ever Eurovision in 1956 and has competed 61 times.
The country has won the contest an incredible five times and has finished second four times.