Lady Gaga breaks silence on 'painful' process of losing friend Tony Bennett
31 July 2023, 20:44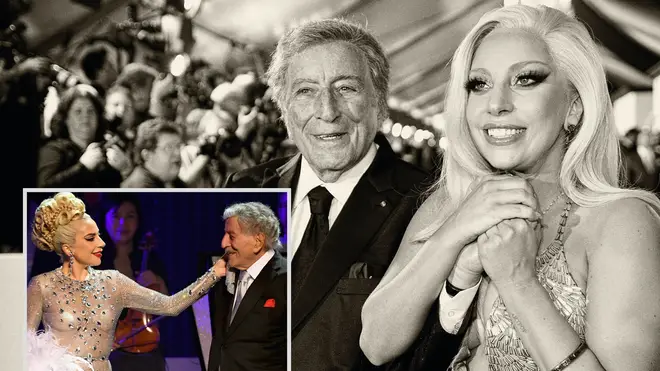 The singer opened up about losing her dear friend to Alzheimer's.
Lady Gaga has finally broken her silence on the loss of her long-time friend and collaborator, Tony Bennett.
The famous crooner passed away on July 21 at 96-years-old from Alzheimer's, which he was diagnosed with in 2016.
Despite the complete difference in their eras, fans and output, Tony Bennett and Lady Gaga struck up an unexpected friendship and partnership.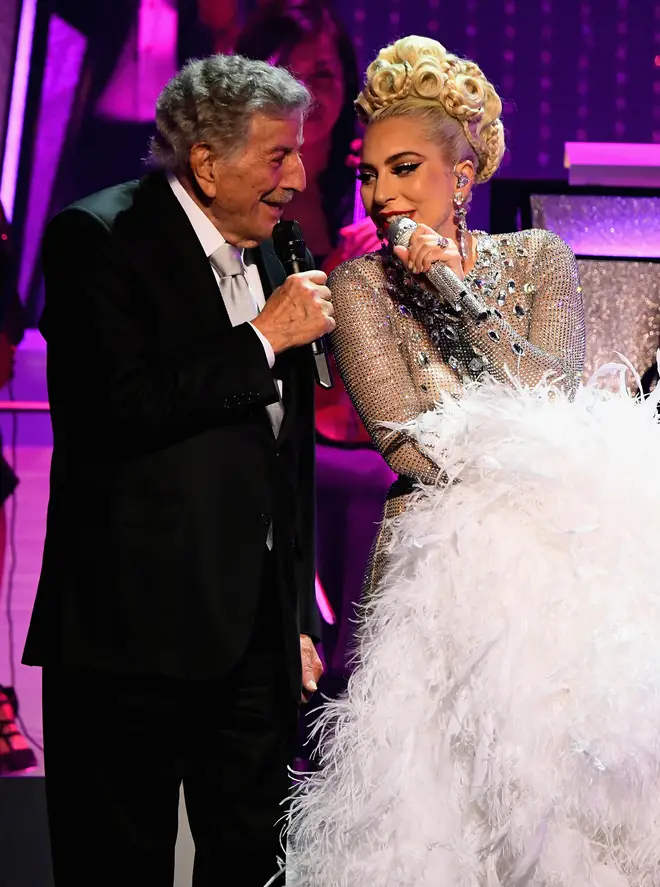 The duo released two albums together, headed out on tour and continued to perform until Tony's retirement in late 2021 at the age of 95.
Sharing a picture of her hugging the star, Lady Gaga took to her Instagram page to pay tribute to the star with a heartfelt post about his passing.
"I will miss my friend forever," she began her emotional caption. "I will miss singing with him, recording with him, talking with him, being on stage together."
Gaga then talked about their strong bond, writing: "With Tony, I got to live my life in a time warp. Tony & I had this magical power. We transported ourselves to another era, modernised the music together, & gave it all new life as a singing duo." 
The Oscar-winning singer clarified that their relationship was 'real', adding, "it wasn't an act. Our relationship was very real."
"Sure he taught me about music, about showbiz life, but he also showed me how to keep my spirits high and my head screwed on straight."
Lady Gaga went on to say: "Losing Tony to Alzheimer's has been painful but it was also really beautiful. An era of memory loss is such a sacred time in a persons life.
"All I wanted was for Tony to remember how much I loved him and how grateful I was to have him in my life.
"But, as that faded slowly I knew deep down he was sharing with me the most vulnerable moment in his life that he could--being willing to sing with me when his nature was changing so deeply."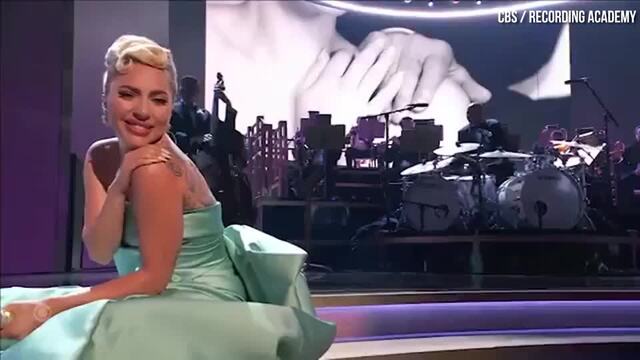 Lady Gaga pays touching tribute to Tony Bennett at the Grammys
The singer brought her long and emotional tribute by saying she would "never forget this experience".
"If I could say anything to the world about this I would say don't discount your elders, don't leave them behind when things change," she said. 
"Don't flinch when you feel sad, just keep going straight ahead, sadness is part of it. Take care of your elders and I promise you will learn something special. Maybe even magical.
"And pay attention to silence—some of my musical partner and I's most meaningful exchanges were with no melody at all," she wrote, ending by saying, "I love you Tony. Love, Lady."