Remembering the last time the Bee Gees performed live together
23 February 2019, 15:08 | Updated: 7 August 2020, 16:06
February 23 marks the anniversary of the final time fans got to see the Gibb brothers performing together.
We didn't know it at the time, but the Bee Gees' final live performance together came on February 23, 2002.
The show was at the Love and Hope Ball, held at Miami Beach in the USA.
At the show, Barry and Maurice played 'Words' and classic songs by the Beatles, Elvis Presley, Roy Orbison, and The Everly Brothers, before Robin joined them to perform other Bee Gees hits.
Sadly, there is no footage out there from the show itself, with their previous live show coming in June 2001 at the Dodgers Stadium in Los Angeles.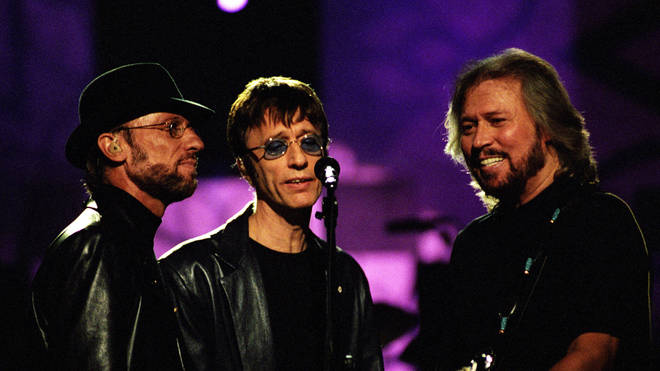 It wasn't until 2006 that Barry and Robin performed live together, again at the Love and Hope Ball in Miami Beach. Later that year, they opened the Prince's Trust 30th birthday concert at the Tower of London.
Maurice sadly died in January 2003 at the age of 53, due to complications of a twisted intestine. His twin Robin died in 2012 aged 72 after being diagnosed with cancer. Their younger brother Andy passed away in 1988, aged just 30.
Barry Gibb later spoke of his sadness at being the "last brother standing", despite being the oldest. He was knighted by Prince Charles in 2018.