Lainey Wilson, Kacey Musgraves and Kane Brown honour Elvis Presley in 'Christmas at Graceland'
30 November 2023, 15:04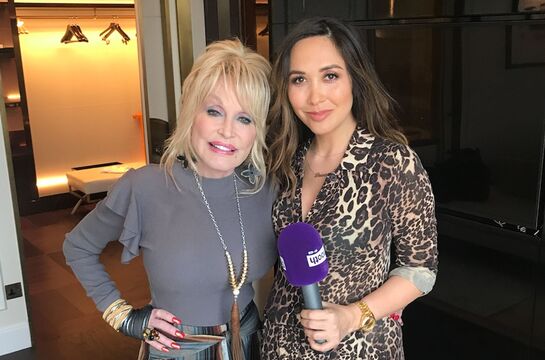 Dolly Parton on Elvis recording 'I Will Always Love You'
It's apparently the first time Graceland will ever host a televised concert.
A host of top musicians performed at a star-studded concert at Graceland for Christmas in honour of Elvis Presley last night.
The lineup included country stars Lainey Wilson, Kacey Musgraves and Kane Brown for what was billed as the first televised concert from Elvis's former home.
Joining those artists were Lana Del Rey, John Legend, Post Malone, Alanis Morissette, and The War and Treaty.
"My family and I are elated to open the doors to Graceland in this first-of-its-kind special," said Elvis and Lisa Marie Presley's granddaughter Riley Keough was reported by People as saying ahead of the show.
"With intimate musical performances drawing inspiration from my grandfather Elvis's cherished Christmases in Memphis, viewers will be invited to experience firsthand the magic that is Christmas at Graceland."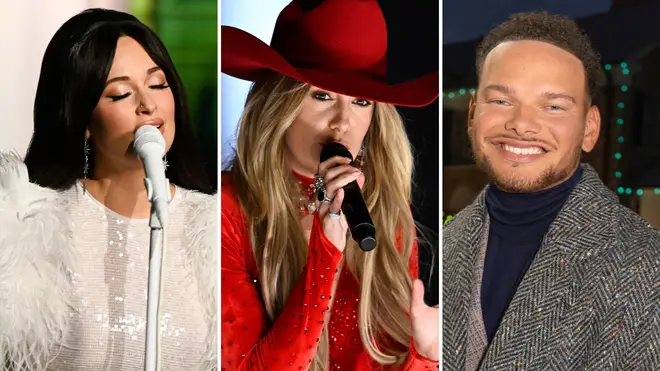 The NBC special is called Christmas at Graceland and aired at 10pm ET/PT on NBC and Peacock last night. It has yet to be announced if it will air in the UK.
Each artist on the bill performed a song in tribute to Elvis during the broadcast, which also featured never-seen-before footage of Presley, and a look inside Graceland.
The performing artists also spoke about how they found inspiration in Elvis's love of music and Christmas. You can watch all of the musical performances in full below.
Kasey Musgraves – 'Can't Help Falling in Love'
Kacey Musgraves Performs "Can't Help Falling in Love" LIVE | Christmas at Graceland | NBC
Lainey Wilson – 'Santa Claus is Back In Town'
Lainey Wilson Performs "Santa Claus Is Back In Town" LIVE | Christmas at Graceland | NBC
Kane Brown – 'Blue Christmas'
Kane Brown Performs "Blue Christmas" LIVE | Christmas at Graceland | NBC
John Legend – 'Happy Christmas (War Is Over)'
John Legend Performs "Happy Christmas (War Is Over)" LIVE | Christmas at Graceland | NBC
Alanis Morrissette – 'Last Christmas'
Alanis Morrissette Performs "Last Christmas" LIVE | Christmas at Graceland | NBC
Post Malone – '(You're The) Devil In Disguise'
Post Malone Performs "(You're The) Devil In Disguise" LIVE | Christmas at Graceland | NBC
The War and Treaty – 'If I Can Dream'
The War and Treaty Perform "If I Can Dream" LIVE | Christmas at Graceland | NBC
Lana Del Rey – 'Unchained Melody'
Lana Del Rey Performs "Unchained Melody" LIVE | Christmas at Graceland | NBC