'Whatzupwitu': When Michael Jackson teamed up with Eddie Murphy on ill-fated forgotten song
15 June 2023, 12:37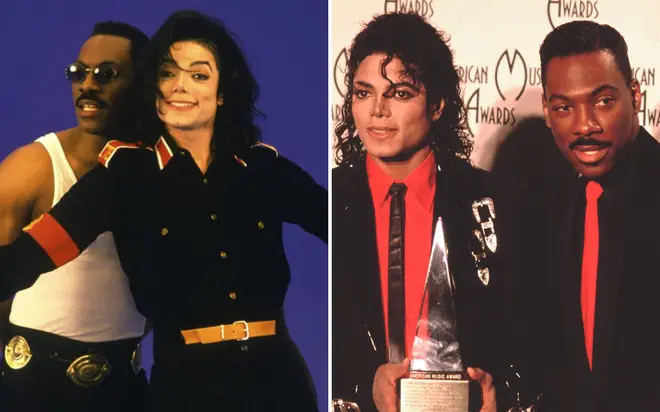 They were both kings of their crafts.
Michael Jackson was dubbed the 'King Of Pop' throughout his career, whilst superstar comedian Eddie Murphy was equally the king of comedy during the 80s and 90s.
There has been a swathe of unlikely match-ups in music throughout the years, but nobody could predict these two worlds colliding.
Having starred in blockbuster comedies like the Beverly Hills Cop series, Trading Places, The Golden Child, and Coming To America, Eddie Murphy's stock was arguably at its highest going into the 1990s.
In 1993, the comic icon turned his hand to R&B music once again, having already dipped his feet into the world of singing a few years earlier.
Murphy had achieved a surprising hit with his 1985, Rick James-produced track 'Party All The Time' and his accompanying debut album How Could It Be, with Stevie Wonder also producing a couple of tracks for him.
But by the time he started work on what would be his third studio album, Love's Alright, the novelty of the foul-mouthed comedian singing had well and truly worn off.
What he needed was to pull a few favours, and he pulled a massive favour by recruiting none other than Michael Jackson for his lead single, 'Whatzupwitu'.
Eddie Murphy (ft. Michael Jackson) Whatzupwitu (Official Audio)
Michael wasn't the only star Murphy managed to persuade to feature on his upcoming album for Motown Records.
For the album's opening track 'Yeah', Eddie got Janet Jackson, Elton John, Garth Brooks, Luther Vandross, Barry White, Jon Bon Jovi, Patti LaBelle, Stevie Wonder, Teddy Pendergrass, and even Paul McCartney to contribute vocals.
But for the album's lead single 'Whatzupwitu', he needed a superstar to make a hefty contribution in order to give it the best chance of making it a success.
Having featured in Michael's MTV-primed music video for 'Remember The Time' with Iman, he asked the 'Beat It' singer to return the favour.
Impressed by the song's positive message, Michael agreed to star alongside his famous friend.
Co-written with producer Trenten Gumbs, Eddie wrote the song about humanity's place in the universe, and how unlike many other living things, we intend to hurt one another.
Though, given the response to the song, he'd probably wished he hadn't.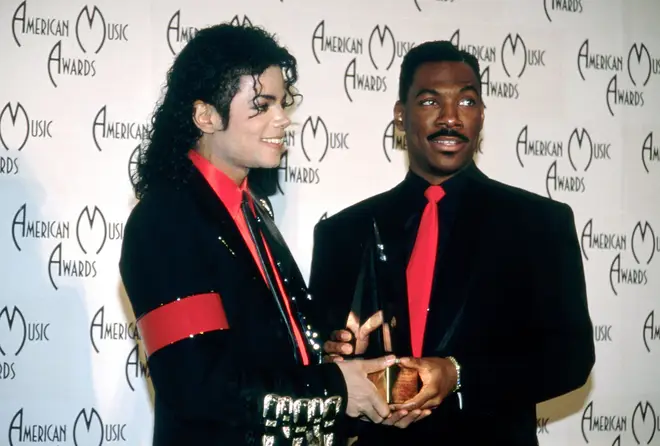 Critics noted that Michael completely stole the show from Eddie, but otherwise, it was an enormous critical and commercial failure, peaking at just No.74 on the US Billboard charts despite the illustrious list of guest stars he'd managed to get involved.
'Whatzupwitu' failed to make a dent in the charts and would've likely been ignored if it wasn't for the dreadful music video which was slammed universally.
The computer graphics used were almost immediately dated, and six years later in 1999 MTV viewers voted it as the third worst music video of all time.
Public response to the music video was so bad in fact, that MTV permanently retired it from playing on the channel in its entirety.
Given that Michael Jackson was the first black artist to substantially break through on MTV, it must've been a huge slap in the face for a musician that was used to scoring hit after hit.
Eddie Murphy - Party All the Time
Eddie Murphy was somewhat scolded by the experience, and wouldn't release any original material as a musician for 20 years.
He only forayed into music as part of a $100,000 bet with legendary comedian Richard Pryor that he couldn't sing.
Of course, he had a hit with 'Party All The Time' and wrote in the album liner notes for How Could It Be: "To Richard Pryor my idol, with whom I have a $100,000 bet. No, motherf**ker, I didn't forget."
Based on the turgid response to his 1993 album Love's Alright, he probably should've stopped there.