Inside Prince's spine-tingling final performance and days leading to the music icon's tragic death
11 August 2023, 15:59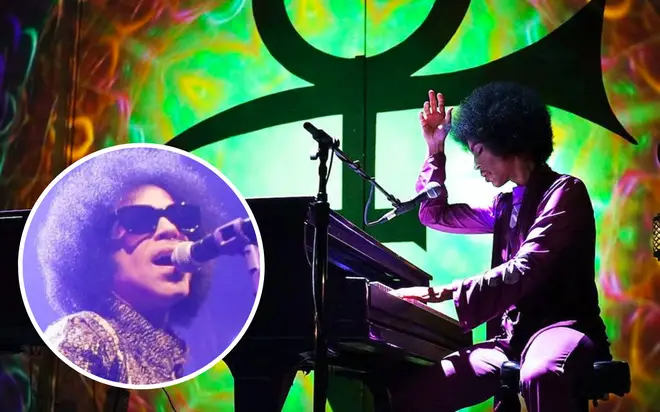 "We're here now."
That was exactly how Prince Rogers Nelson first addressed the crowd at his performance at the Fox Theatre in Atlanta on 14th April 2016.
The church-like quality of the music legend sat behind a backlit piano in solitude and sounded like an evangelic service was just about to begin.
In many ways, it was - though that wasn't the intention behind what the 'Purple Rain' star said.
Prior to the concert taking place, Prince had cancelled show two shows earlier that month on the account of flu, so was quick to apologise to his dedicated fans.
His show was part of a run of shows in eight cities called the 'Piano & A Microphone Tour', in which Prince stripped back the showy bombast and glitzy glamour of his usual concerts.
On this tour, the music icon would play twice per night, performing a series of his acclaimed back catalogue alongside popular covers, with just a piano to accompany him.
At the age of 57, Prince wanted to take it back to basics to prove he was still a magnetic presence in an intimate setting.
Little did the crowd know, that his last spine-tingling set that night would end up being his final ever performance.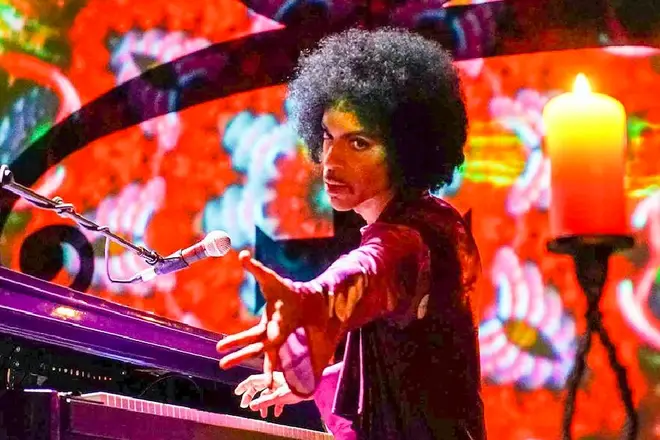 At the start of the tour, the experience was more subtle and subdued, with Prince performing his songs with sprinklings of storytelling in between.
Though as the short tour continued, he began pulling out more left-field covers for the crowd, becoming more playful with the format as though he was hitting his stride.
As the icon behind 'When Doves Cry' and 'Raspberry Beret' got lost in his music on stage, the audience thought he was fighting fit and back to his best.
Talking to Us magazine after the stripped-back set, one concert-goer said that Prince "sang well and was emotive and just incredible, of course. He didn't seem unwell."
"He sounded amazing and he looked great," another fan told the same magazine. "But I know he had to reschedule due to the flu and then he had some complications after the concert."
Behind the scenes however, that wasn't the case. He was suffering from ongoing hip problems and required surgery, but refused to undergo an operation - supposedly because of his beliefs as a Jehovah's Witness and the religion's ban on blood transfusions.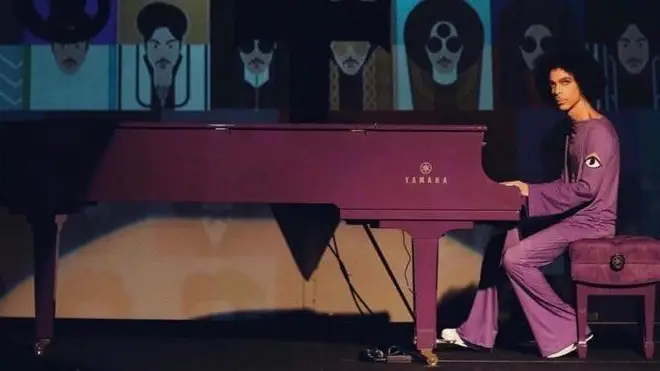 But as an artist, he was still pursuing new ventures, and wanted to test himself - as an artist he was used to breaking boundaries and pushing his creativity to the limit.
When the tour was announced, Prince said: "So I'm doing it to challenge myself, like tying one hand behind my back, not relying on the craft that I've known for thirty years."
"I won't know what songs I'm going to do when I'm on stage, I really won't. I won't have to, because I won't have a band, I really won't."
"Tempo, keys, all those things can dictate what song I'm going to play next, you know, as opposed to, 'Oh, I've got to do my hit single now, I've got to play this album all the way through,' or whatever."
"There's so much material, it's hard to choose. It's hard. So that's what I'd like to do," he continued.
And he played an extensive set for what would turn out to be his final performance, including covers like Vince Guaraldi's 'Linus and Lucy' and Bob Marley's 'Waiting in Vain'.
In his earlier set that same night, he pulled out a cover of David Bowie's 'Heroes' and Joni Mitchell's 'A Case Of You', the latter of which he'd consistently refer to as his favourite song of all time.
PRINCE Live In Atlanta (Last Concert) Piano & A Microphone 2016
There were plenty of Prince classics that were given a spin - 'Cream', 'If I Was Your Girlfriend' and even 'Nothing Compares 2 U' made the cut alongside a 'Little Red Corvette/Dirty Mind' medley.
But it was his final song of the night which lives long in the memory, and still resonates as strongly as it did with the audience then.
On his third encore of the evening no less, Prince worked his signature song 'Purple Rain' into a medley with two other hits, 'Diamonds & Pearls' and 'The Beautiful Ones'.
It may have come across as ambitious or pretentious if any other artist blended his biggest hit with two others, but with Prince alone on the piano, it seemed effortless.
But the impact it made was lasting, given it would be the final ever song he'd sing on stage before dying a week later on 21st April 2016.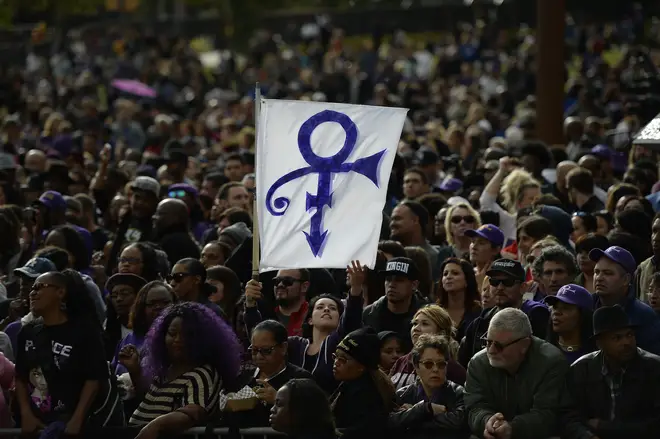 Prince tragically died of an accidental overdose of fentanyl it was confirmed once the toxicology report was made public.
Seemingly he was suffering with pain in numerous parts of his body, and was using opioids to combat it.
There was certainly no foul play involved however, as Prince was in the midst of writing his memoirs, and was eager to keep pushing boundaries with his music.
In 1996, he told The Times that he was enjoying growing older, in a statement that became more poignant after his untimely death.
"I love growing older. You can figure things out quicker because you've seen how things happen in the past and so you know what the results a certain action will have."
"Also, the older I get the closer I am to where I'm going, which is a better place."
After leaving every ounce of creativity he had on stage on his final ever performance, Prince is no doubt in a better place with other music icons that have left us too soon.
Prince Final Performance Thursday 4/14/2016 Atlanta, GA 10:00 PM. We Love You Prince!!!
The full setlist for Prince's final show at Atlanta's Fox Theatre on 14th April 2016:
- 'When Will We Be Paid' (The Staple Singers cover)
- 'The Max'
- 'Black Sweat'
- 'Girl'
- 'I Would Die 4 U'
- 'Baby I'm a Star'
- 'The Ballad of Dorothy Parker'
- 'Dark'
- 'Indifference'
- 'Eye Love U, But Eye Don't Trust U Anymore'
- 'Little Red Corvette / Dirty Mind'
- 'Linus and Lucy' (Vince Guaraldi Trio cover)'
- 'Nothing Compares 2 U'
First Encore:
- 'Cream'
- 'Black Muse'
- 'How Come U Don't Call Me Anymore'
Second Encore:
- 'Waiting in Vain' (Bob Marley & The Wailers cover)
- 'If I Was Your Girlfriend'
Third Encore:
- 'Sometimes It Snows in April'
- 'Purple Rain' / 'The Beautiful Ones' / 'Diamonds and Pearls'