Pierce Brosnan poses with son Paris for beautiful father and son modelling campaign
15 September 2023, 12:43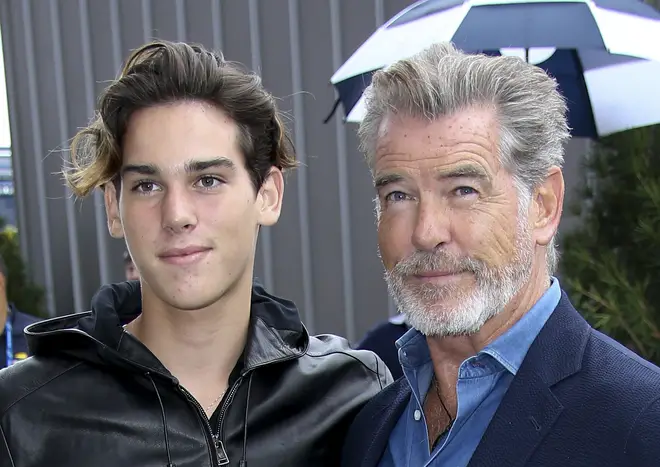 The James Bond actor has taken part in the Italian campaign with his youngest son.
Pierce Brosnan and his youngest son Paris, 22, are starring in a new modelling campaign.
Shot in Italy for the brand Paul and Shark, the 70-year-old actor posed with his son for the campaign, titled "A Father and Son Tale."
The duo can be seen embracing and laughing together in a variety of Tuscan settings, giving a glimpse into the pair's strong bond.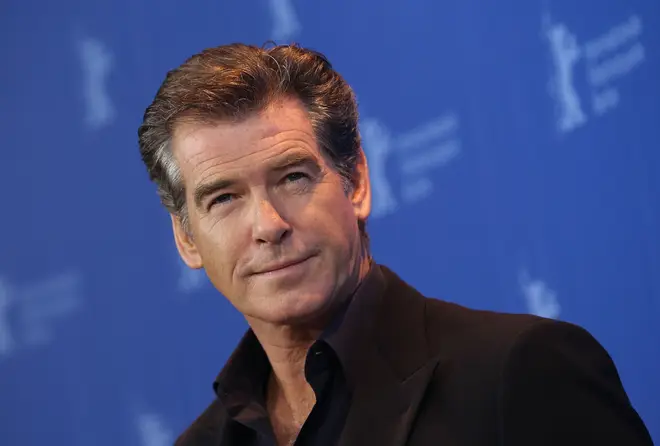 The images, shared on the Paul and Shark Instagram page, hint at a journey between the pair: "The second chapter in the tale of a father and son journey," says the caption.
"Capturing @piercebrosnanofficial and @paris.brosnan as they discover the Italian beauties, amidst the Tuscan hills and the paths along a quaint little village."
The youngest son of Pierce and his wife Keely Shaye Smith, has previously spoken about the impact his father has had on his career as an artist, citing his father as his "biggest source of inspiration".
"I've been surrounded by art my entire life. Whether it be watching my dad paint, painting with my brother [Dylan Thomas Brosnan], going to museums, or looking through art books; I've always been drawn to art in the way that you can be vulnerable with your emotions and communicate things that you can't necessarily with words."
He continued: "My biggest source of inspiration, I would have to say, would be my dad because I grew up watching him paint. I saw how he would lock-in in the studio for hours and just get lost in there."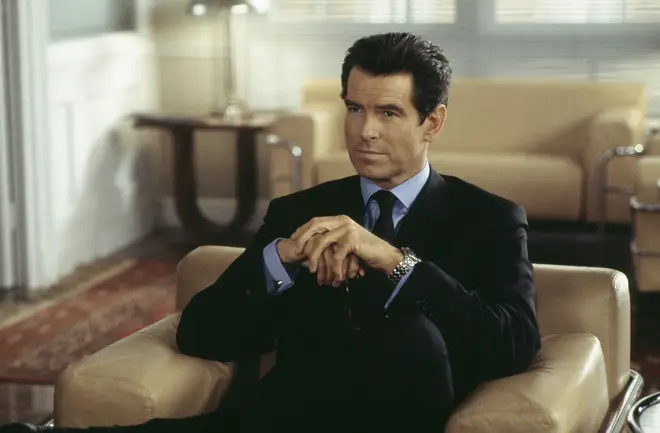 Pierce Brosnan, most famous for his role as James Bond from 1995 to 2002, took up painting in 1987 and has since become well-respected a well-respected artist in the Los Angeles art scene.
Speaking at his first solo art show on May 2023, Pierce said of his passion: "It's my own birthday gift to myself to have the courage to say, come and see my artwork," he told AP News.
The actor went on to explain that many of his paintings start as a doodle when he's on the phone: "My wife, Keely, bought these pads that sit by the phone with her initials, my initials.
"And soon as I am on a phone call, or I'm doing business, and I have a morning of calls. The pad is there, and the drawings just happen. They just show themselves, so they have a mystery."
According to his website, before Pierce decided to pursue acting, he'd originally wanted a career in art and began working as an illustrator after leaving school.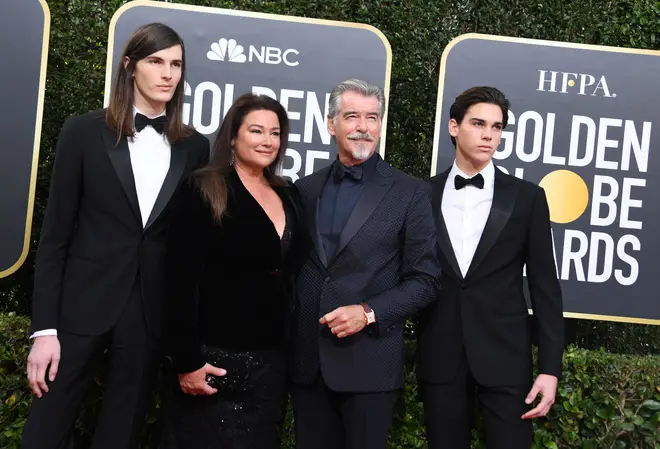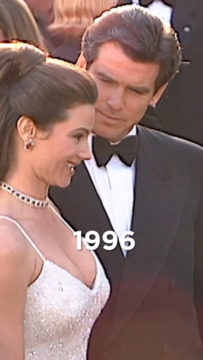 The way Pierce Brosnan looks at his wife Keely...
Profits for some of his sales have been donated to charities and the Brosnan Foundation, and the actor has also painted a number of pieces for his wife of 22 years, Keely Shaye; a painting titled Bisou Moi (Kiss Me), was a special gift he had given his wife on Valentine's Day.
Pierce and Keely have been together since they met in 1994, when the James Bond actor met journalist Keely at a party in Cabo San Lucas a year before he made his Bond debut in Golden Eye.
The pair married in 2001 at the 785-year-old Ballintubber Abbey in County Mayo, Ireland, and went on to have two children together, Dylan, 26, and Paris, 22.
Pierce has three children from his marriage to first wife, Cassandra Harris, who sadly died from Ovarian cancer in 1991, and adopted Cassandra's kids from her previous marriage, Charlotte Brosnan and Christopher Brosnan.