Michael Bolton to bring greatest hits to London's O2 Arena for one night only with Bonnie Tyler
27 October 2023, 12:14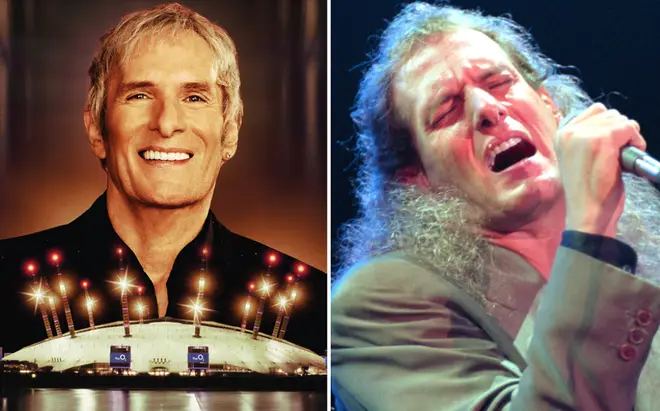 He's got a voice that can melt even the iciest of hearts.
And thankfully, the swooning crooner Michael Bolton is returning to British shores with the announcement of an exclusive UK performance in 2024.
The Grammy Award-winning singer-songwriter has confirmed his highly-anticipated return to London, and will perform at the city's O2 Arena on Thursday 25th July next year.
In what will be an exclusive one-off concert, Bolton will also be bringing along an incredibly special guest to support him: none other than Welsh firebrand Bonnie Tyler.
It'll mark Michael's first UK show in over three years, and the 'How Can We Be Lovers' singer cannot wait to celebrate his life and career with his British fans.
"I am so excited to have my London return at The O2 Arena next summer. Looking forward to a memorable evening of performing and celebrating the hits!," he said in the press statement announcing the concert.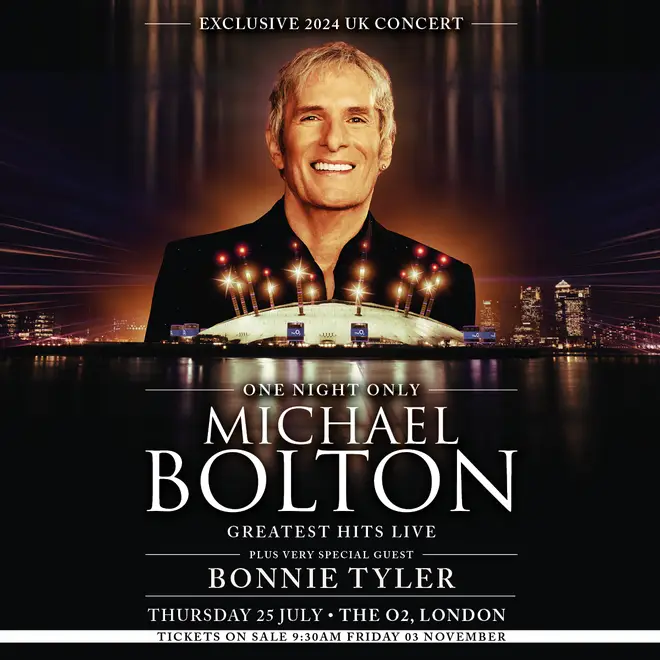 Bolton has promised to perform all of his greatest hits and heart-breaking ballads when he heads to England's capital city.
That will include the likes of classics such as 'How Am I Supposed to Live Without You', 'When A Man Loves A Woman' and 'Time, Love And Tenderness'.
Across his illustrious, award-winning career in music, Michael has released nearly thirty albums, achieved nine number one singles, and has sold nearly 30 million records worldwide.
His most recent album Spark Of Light was released in 2023, and he has revealed the upcoming Christmas Time, a collection of timeless Christmas classic songs and duets which is set for release on 3rd November 2023.
Bolton has emerged as somewhat of a comedic talent in recent years, collaborating with The Lonely Island and Funny Or Die, poking fun at himself which has endeared him to an entirely new generation of fans, so expected a multi-generational crowd at his London concert.
Aside from his many awards, the proof is in the pudding when it comes to his songwriting - the likes of Cher, Barbra Streisand, and Kenny Rogers have covered his songs, and he's one of a handful of artists to have co-written with the legendary Bob Dylan.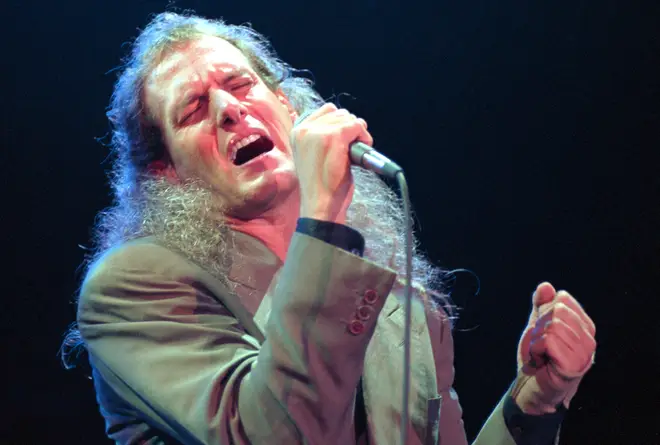 Joining him at the 'One Night Only' London concert is none other than Bonnie Tyler, the Welsh icon with one of the huskiest, most unique voices in the business.
A bonafide legend of pop and rock ballads herself, Bonnie is most known for her iconic hits 'It's a Heartache', 'Holding Out for a Hero', and of course 'Total Eclipse Of The Heart', the latter of which is one of a select club to achieve over a billion streams on YouTube.
Ecstatic about joining Michael at the O2 Arena, Bonnie said: "I am delighted to have been asked to appear as a special guest at Michael Bolton's O2 show and am really looking forward to seeing him, and performing for you all, there. See you at the O2 on July 25th."
Tickets for Michael Bolton - One Night Only go on sale 9.30AM, Friday 3rd November via www.axs.com, www.gigsandtours.com and www.ticketmaster.co.uk.