Tearful Priscilla Presley opens up about "unbearable" death of daughter Lisa-Marie in new interview
2 November 2023, 13:21
"It was unbearable."
That's how Priscilla Presley quite understandably described the experience of losing her first-born child, Lisa Marie Presley.
The only daughter of Priscilla and Elvis Presley, Lisa Marie tragically passed away on 12th January 2023 due to complications with a small bowel obstruction which led to a cardiac arrest.
No parent should have to bury their child, and Priscilla has had to deal with tragedy all around her - her mother, her grandson, and then her beloved daughter all in fairly quick succession.
That's not to mention the untimely death of her ex-husband Elvis Presley in 1977 when she was just 32 years old.
After months of personal grieving and legal issues surrounding the Presley estate - which has now been awarded to Elvis' granddaughter Riley Keough - she has opened up about the unimaginable pain she's been suffering from this year.
In a new interview with Piers Morgan on TalkTV, Priscilla was overcome with emotion after talking publicly about the ordeal.
"It's like a large part of your life is taken away," she solemnly admitted, covering her face as she couldn't control her tears.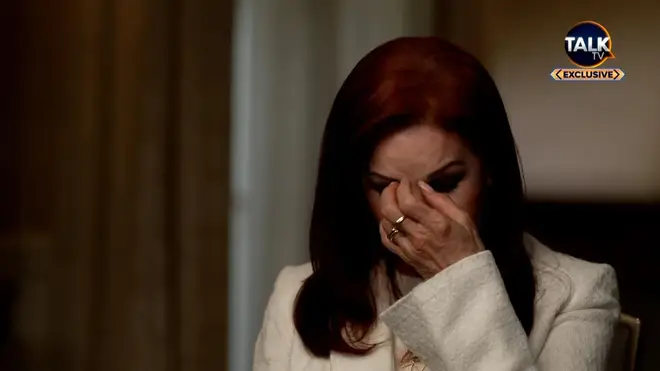 Recalling Lisa-Marie's wellbeing on the night of the Golden Globes, where Austin Butler won the Best Actor statuette for his portrayal of Elvis Presley in Baz Luhrmann's 2022 biopic - Priscilla revealed: "She didn't look well that night."
"I was concerned," she said at the time, which was only five days before Lisa-Marie's passing.
"She asked Jerry Schilling, one of my best friends, if he could hold her. Her heels were high, but she had worn them before, and I thought, 'Is she OK?' She didn't really look that OK, she looked very frail."
"Then we watched the show, and we had a few laughs, and we were all excited about Austin Butler and [director] Baz [Luhrmann], and the movie went so well," she continued.
"We were proud of them, then we started to go, and she said, 'Mom, do you want to go to Chateau Marmont and have a drink?'"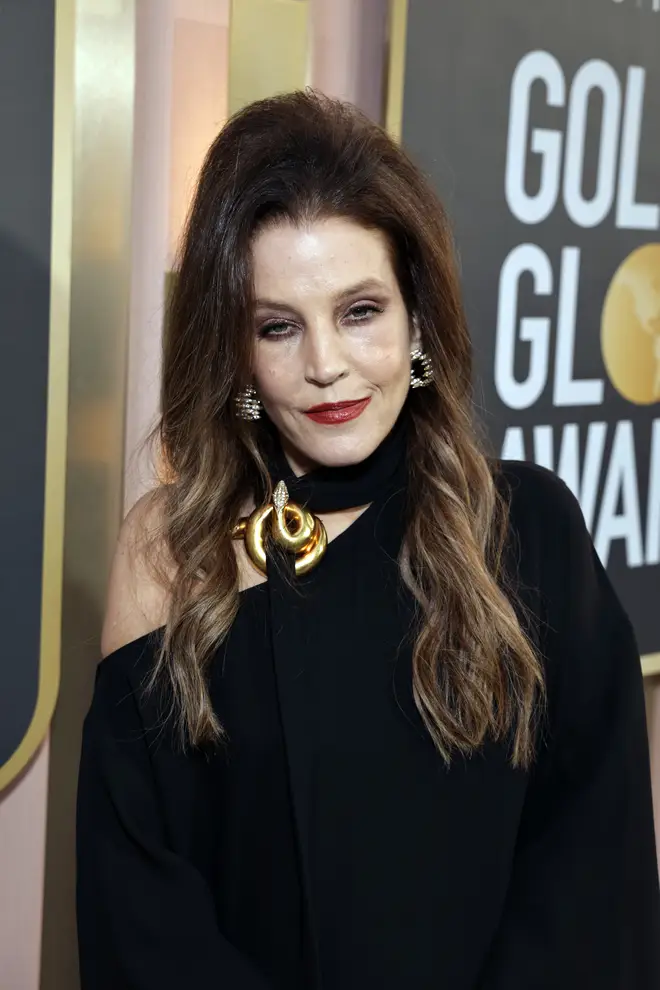 After arriving at the hotel, they celebrated: "We both had our high heels on and both of us tripped on the staircase, and we started laughing and giggling," Priscilla said.
But then Lisa-Marie began to feel pain in her abdomen, which got more and more severe.
We went and sat down, and she said, 'Mom, I have to go, my stomach really hurts.' I go, 'Of course, are you OK?' She goes, 'Yes, yes, I just really have to go'. And I go, 'OK, we will get the cars now,' " she recounted.
"Then I hugged her, and she went her way, and I went mine, and that hug was the last hug I gave her," she said regretfully.
Two days after, she received a phone call from Danny Keough - Lisa-Marie's ex-husband and father of Riley - who informed Priscilla that she was in hospital, and that she should come immediately.
Sadly, Priscilla was too late. "It was unbearable. I lost my mother, I lost my grandson, and I lost my daughter. It's still shocking that we don't have her."
The exclusive new interview - which is due to air on Thursday 2nd November - also touches on the issues surrounding the Presley estate.
It was only after Lisa-Marie passed away that Priscilla learned that her daughter had amended her will, replacing her mother as a co-trustee with Riley and son Benjamin Keough in 2016.
Tragically, Lisa-Marie's son Benjamin died in 2020 at the age of 27 after committing suicide, which left actress Riley Keough as the sole trustee.
Amidst the pain and suffering of Riley losing her mother and Priscilla losing her daughter, a legal battle ensued though it was resolved amicably, with Priscilla making it clear she's happy for her granddaughter to oversee the Presley legacy.
"I love her. We have always gotten along. It was a little bit of trying to figure out the will, like you normally do, but Riley and I have always been close," she said.