Freddie Mercury: Mary Austin breaks silence on relationship with Queen star - 'He was a romantic'
18 August 2023, 13:32 | Updated: 18 August 2023, 13:38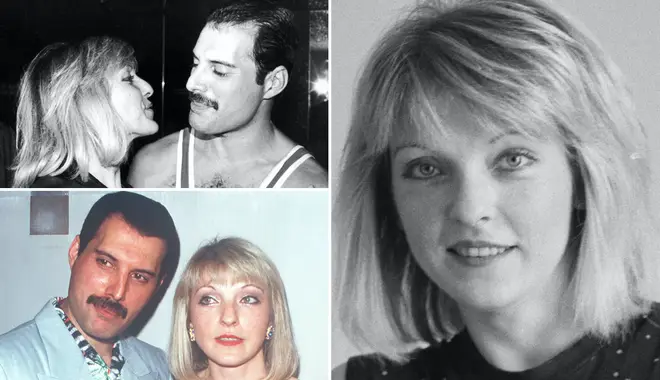 Mary Austin has given a rare interview about her relationship with ex-fiancé Freddie Mercury.
Queen frontman Freddie Mercury and the enduring love he had for his best friend and 'soulmate', Mary Austin, has become one of the most famous – and unusual – love stories in British music history.
The singer's ex-fiancée became the Queen star's confidante and life partner, and was the person to whom Freddie Mercury dedicated the song 'Love of My Life'.
The famously private Mary Austin has quietly lived in Freddie Mercury's beloved London home, Garden Lodge, since his death in an upstairs bedroom in 1991 – when he left the house and all of its contents to her in his will.
In early 2023, Mary Austin made the surprise decision to sell the contents of the house and almost all of Freddie's prized possessions in a huge sale of 1,400 items, which auction house Sotheby's has dubbed 'one of the biggest single-owner auctions in years'.
The life-long love between Mary Austin and the singer was played out on the silver screen in the Oscar-winning film Bohemian Rhapsody and Freddie Mercury famously said he'd love her 'Until I draw my last breath. We'll probably grow old together'.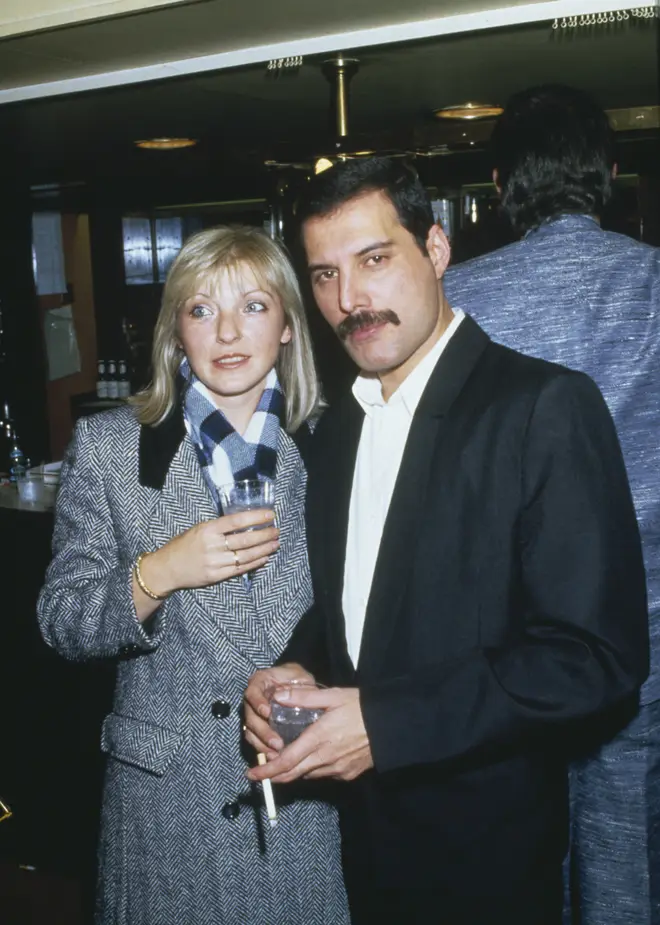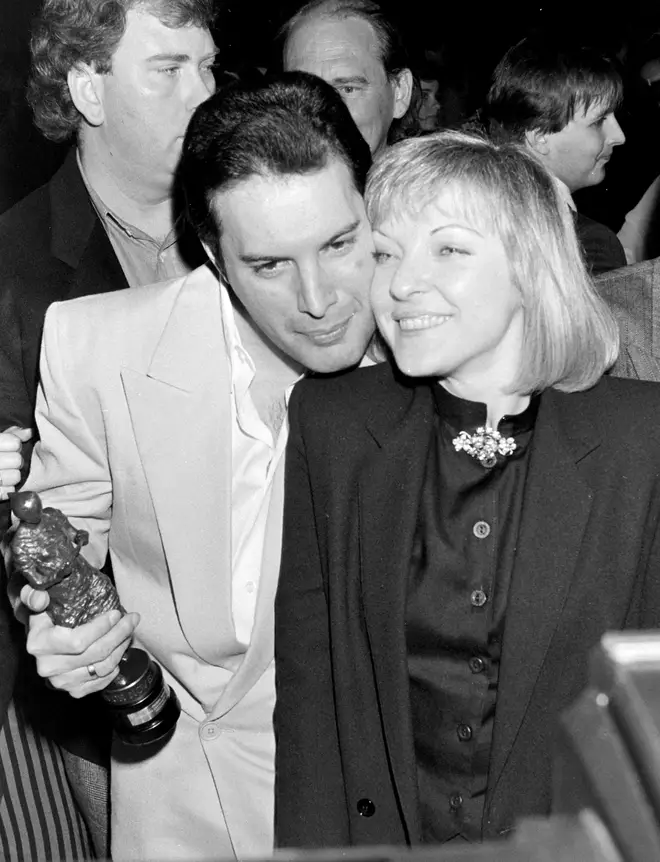 Now with the Queen star's private life on show at Sotheby's in central London, and with pre-bids for the Freddie's personal items already outstripping auction estimates, a spotlight has once again fallen on Freddie and Mary's unusual romance.
Sitting down in the Garden Lodge home – which she is still undecided on whether she will keep or sell – Mary opened up about her relationship with Freddie, the reason for the auction and the romance between the pair that spanned decades.
A young Freddie Mercury first met Mary in 1969, when he was 24 years old, five years after moving to England and a year before he joined the band, Queen.
Mary Austin was from a working-class family in Fulham, west London – her father was a wallpaper cutter and her mother a maid – and had landed a job in the prestigious fashion boutique Biba in Kensington, in 1969 when she was 19 years old.
Freddie Mercury had just finished studying at Ealing Art College when he visited the fashionable shop and met Mary – they started hanging out in the same crowd before Freddie plucked up the courage to ask her out.
"I thought it was just a night out with one of the crowd. It never occurred to me that it was anything more than that," she recalls of their first date.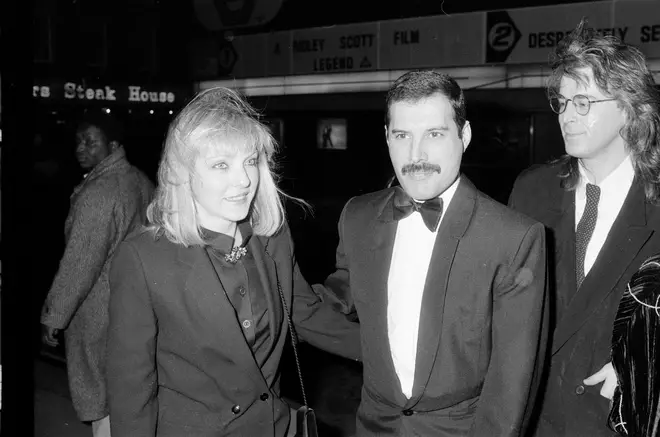 Freddie Mercury: The Story Behind "Love Of My Life"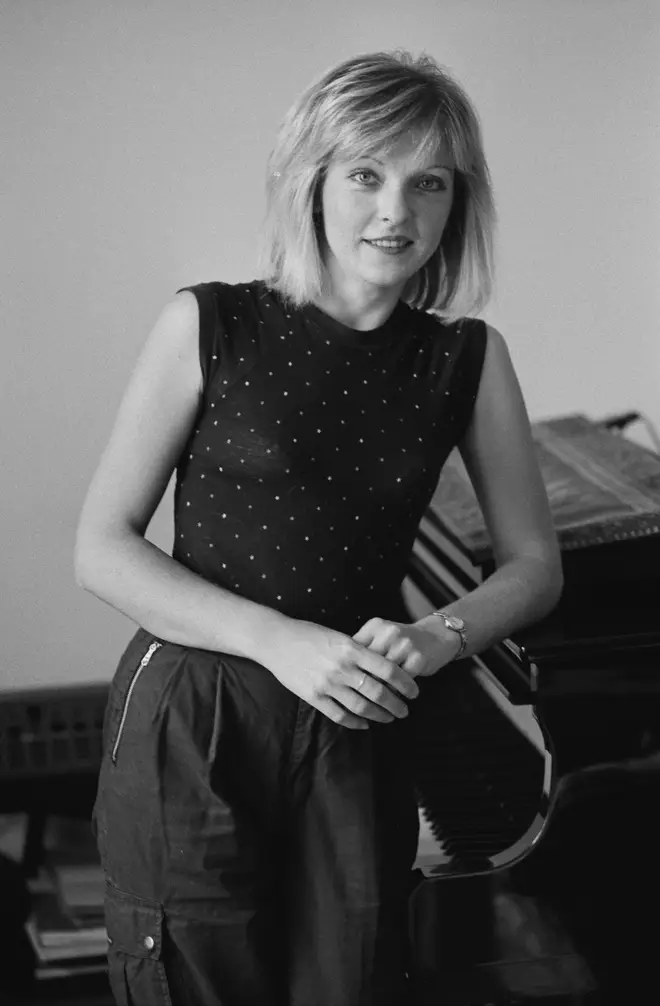 "Fifty-four years ago on the 6th of September," Mary says, "We went to the Marquee; I have a horrible feeling that Mott the Hoople were playing. And he was a lot more open than he was in the crowd.
"He was very open, very warm and funny – and we gelled. Which is not what I'd thought…" she added.
"Then the weeks unfolded and we'd meet at lunchtime. He didn't have a lot of money, so it was half a lager or something, then I'd go back to Biba, he would go back to the market.
"There used to be a florist outside, and he said, 'Wait there, I won't be a minute.' I was thinking, I've to get back to work… And he came back with a single red rose. He gave it to me, and I went back to Biba, thinking, what is this? He could never articulate…"
2020's Channel 5 documentary Freddie Mercury: A Christmas Story saw Freddie's closest friends open up about the early days of Mary and Freddie's romance.
Mercury's PA of 13 years, Peter Freestone, said: "She (Mary) was incredibly important. Don't forget, she looked after him for the first years when he wasn't making a penny and Mary was working.
"So she paid the rent, she paid for everything when they were living together from 1969."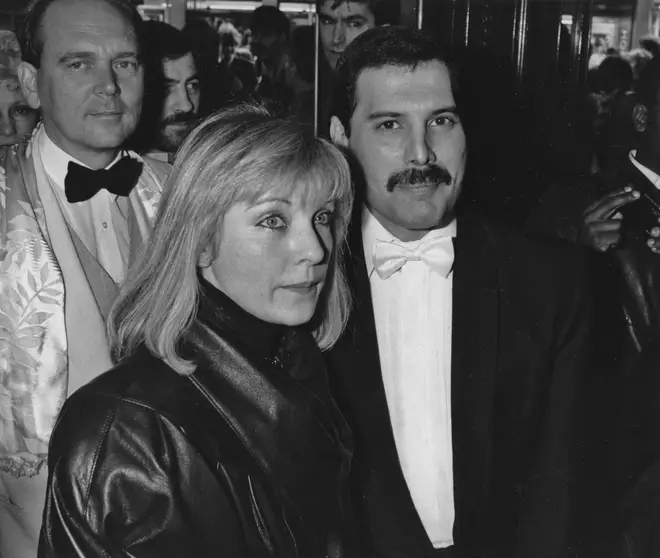 Freddie Mercury - Interlude (Hungarian Rhapsody: Live in Budapest 1986) (Full HD)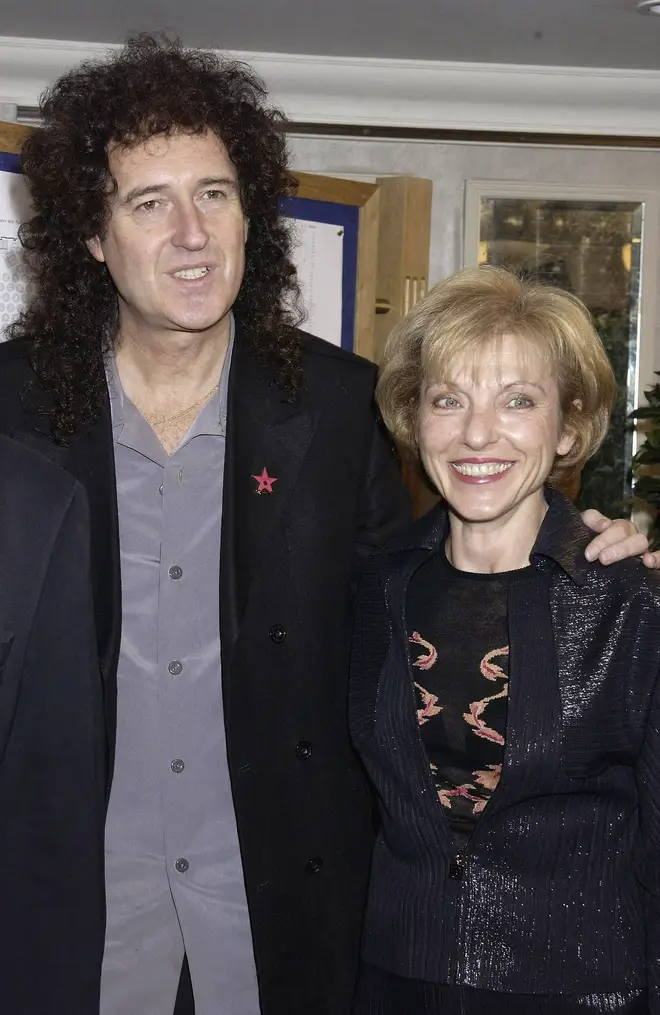 Another friend Yasmine Pettigrew said in the documentary that Freddie and Mary were inseparable from the moment they met, "You put your life in your hands if you tried to come between them, that's for sure. Everyone knew that. They had a bond which people who are together forever have," she said.
It wasn't until 1976 that Freddie told his fiancé he thought he was bisexual. Mary later said: "I'll never forget that moment. I remember saying to him, 'No Freddie, I don't think you are bisexual. I think you are gay'."
Speaking about his sexuality to the Telegraph, Mary is reflective about Freddie's inner struggles.
"I can't tell you what he was thinking, because I would be assuming. But I do know he found it difficult to acknowledge within himself, and I could see it was confusing him, and hurting him."
The admission brought their romantic relationship came to an end. "Once Freddie's life changed I realised that I had to, and what was in the past, I had to keep very much in the past," she says, "a new chapter was beginning, and I was ready to begin that new chapter."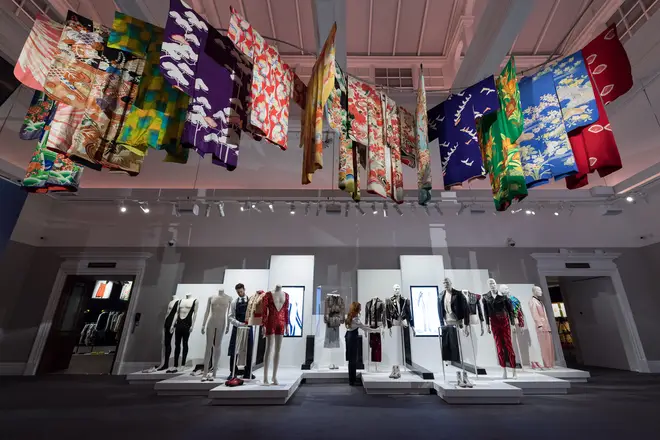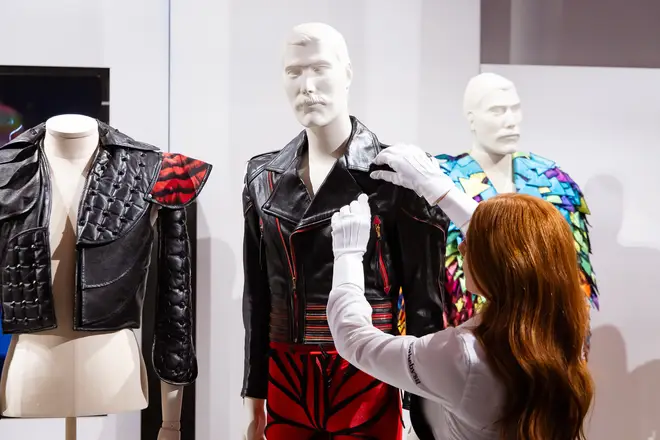 As the years went by, Queen become one of the most famous bands in the world – and despite Freddie falling in love with partner Jim Hutton and Mary having two children with painter Piers Cameron – Mary and Freddie were a constant in each other's lives.
"All my lovers asked me why they couldn't replace Mary," Freddie Mercury said in a 1985 interview, "but it's simply impossible. The only friend I've got is Mary, and I don't want anybody else. To me, she was my common-law wife. To me, it was a marriage. We believe in each other, that's enough for me."
Freddie decided Mary was to inherit his estate. "Before he died he said, 'I've left you the house because you would have been the woman I would have married, and by rights this would all have been yours anyway,'" Austin says. "What do you say? Well, OK…"
Speaking in 1999, Mary recalled Freddie's 'distressing' last days. "The quality of his life had changed so dramatically and he was in more pain every day.
"He was losing his sight. His body became weaker as he suffered mild fits. One day he decided enough was enough and stopped all the medical supplements that were keeping him going."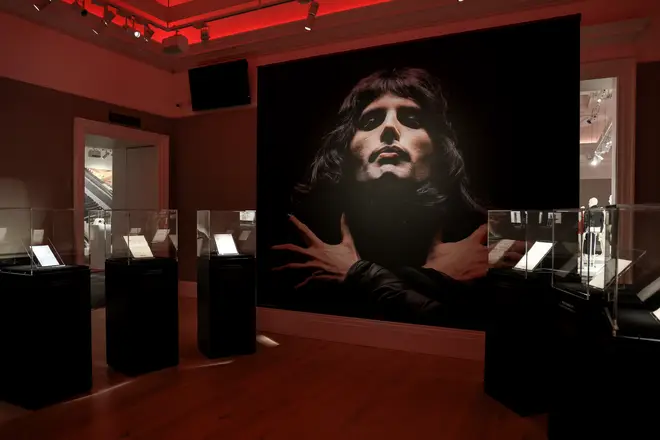 A Life Less Ordinary: Freddie Mercury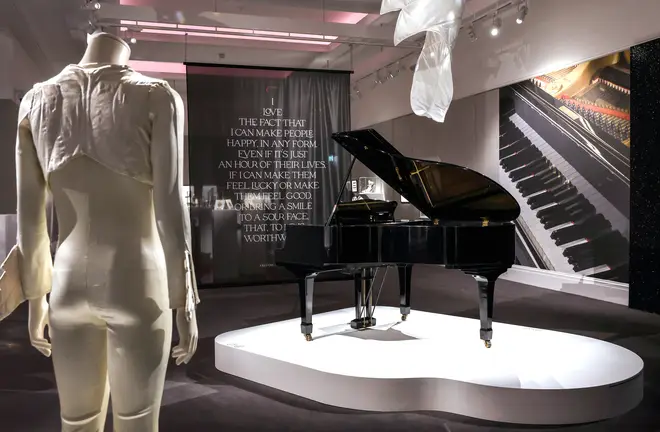 Mary revealed Freddie died on November 24, 1991 "with a smile on his face," and friend Dave Clark, of the Dave Clark Five, was by his bedside.
Since that day Mary has kept the house exactly as it was and it has become "the most glorious memory box, because it has such love and warmth.
"It's as it was," she tells The Telegraph, gesturing around the hall of the grand Kensington home.
"When he first moved in we moved the furniture around, and it ended up in the best place. So to move it around again would never have worked. Every piece is exactly where he placed it."
Talking about the house, she says: "It's very hard to explain why I would keep everything, because people are just never going to understand.
"But because he trusted me I've felt so protective of everything. I'm in a place of love, so why change it?"
The house not only became a shrine to Freddie on the inside, but a pilgrimage to Mercury, with fans from all over the world regularly singing the doorbell: "'Can we see the house?' It's been like that for 32 years," says Mary.
But time has moved on, and as she explains her decision to sort through and say goodbye to Freddie's belongings.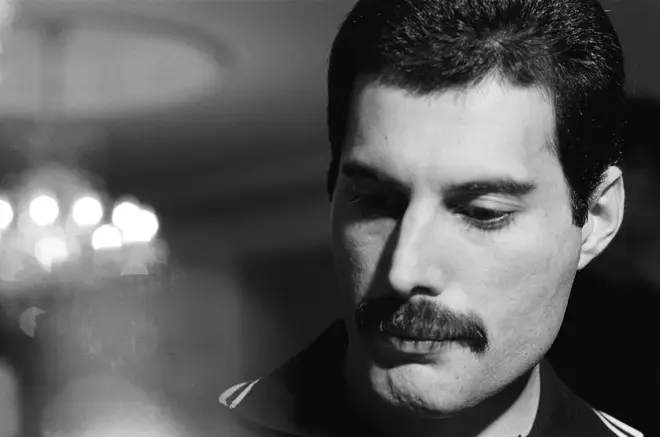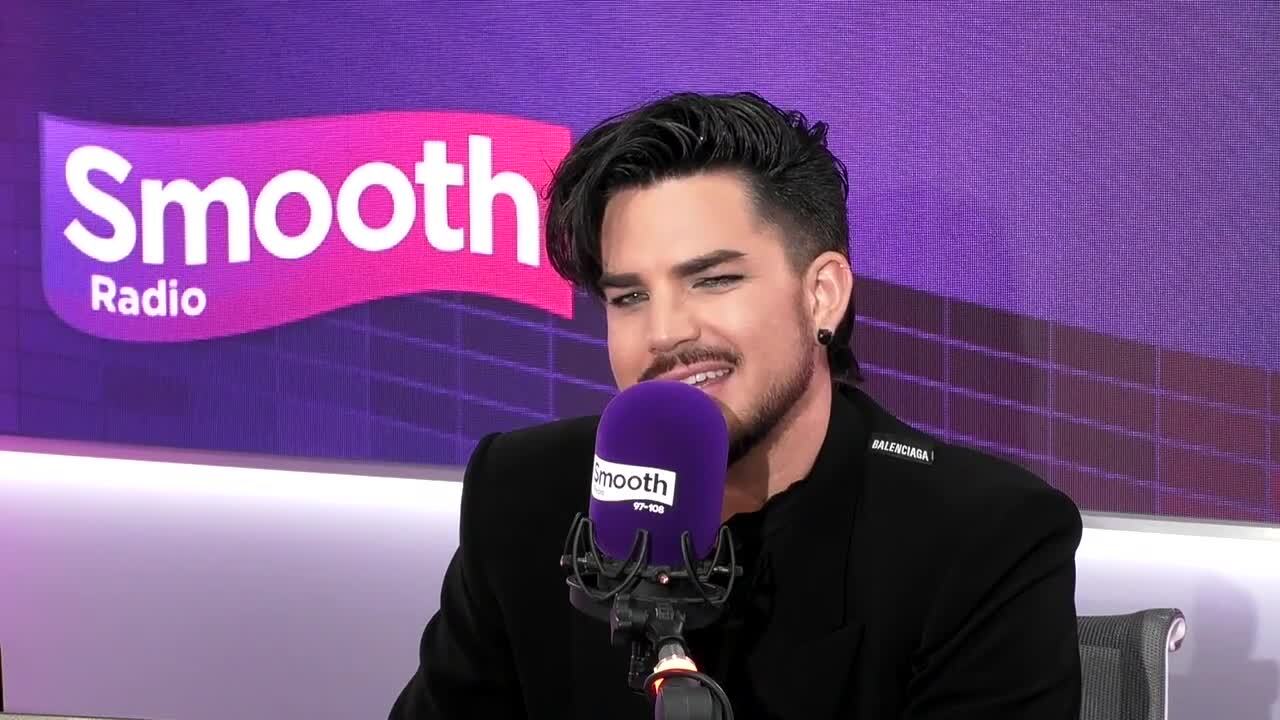 Adam Lambert: 'I learned a lot from Freddie Mercury'
"I'm 72, and next birthday I'm not going to be 50. I'm heading towards, hopefully, being an octogenarian and I just felt that this had to be done in my lifetime.
"I looked at everything and thought, we've had our journey. Freddie was a romantic for sure, and I am too. All these artefacts, most of them are antique; they've travelled the years, from the 1800s to today, they've had various owners, they've been loved and cherished – that's why they're in such good condition. And now is their journey to their new owner."
"Prior to everything being taken out of the house, I walked around and relived a moment with each of them, and imagined them in their new life. And not one of them was sorry to leave. And I just wished them lots of love and good luck in their new homes. And with some it was, wow haven't seen you for a while. Bye!" She laughs. "I'm not Miss Havisham."
The ground-breaking Sotheby's auction entitled Freddie Mercury: A World of His Own is on display in London from August 4 until September 5 – which would have marked the star's 77th birthday.
Speaking about the end of this chapter, Mary is reflective of her life in the house, with – and without – Freddie Mercury.
"Freddie's death was the hardest thing of all to deal with. But the rest was just joy," she says.
"Everything he bought had a joyful connotation and then went on to mean a lot to him. There's a lot of love shifting through all the artefacts and through the house. Really, his last gift was the gift of love."